The 2020 iPad Pro 11 inch features a stunning LCD touchscreen and if you've bought one, you'll certainly want to keep it protected. To help iPad Pro 11.0 users out, we've shortlisted the best screen protectors.
---
1. Olixar iPad Pro 11.0″ 2020 Tempered Glass Screen Protector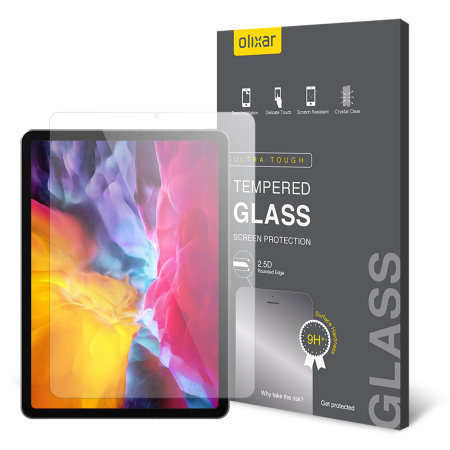 This tempered glass screen protector from Olixar will provide the highest level of protection for your iPad Pro 11 inch. Made from high tension tempered glass, this screen protector will safeguard your iPad Pro's display against scratches, shock and drops. In addition this iPad Pro 11″ glass protector ensures screen sensitivity and visibility are retained. It's also worth noting tempered glass screen protector have the benefit of easy installation and without bubbles.

2. Olixar iPad Pro 11″ 2020 Film Screen Protector 2-in-1 Pack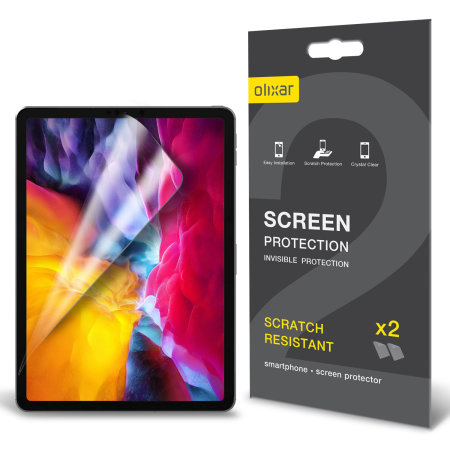 Next up we have this twin pack of TPU film screen protectors. Unlike the tempered glass option above, this film screen protector is extremely thin and so once applied, you'll hardly notice that it's there. This also helps to ensure screen sensitivity and clarity are not effected. In terms of protection, film screen protectors are much less protective than glass, however will still protect against scratching. For added value, Olixar have included two screen protectors in the pack, ideal for keeping one as a spare and ready to replace one that's been damaged.

2. Olixar iPad Pro 11″ 2020 Privacy Film Screen Protector 2-in-1 Pack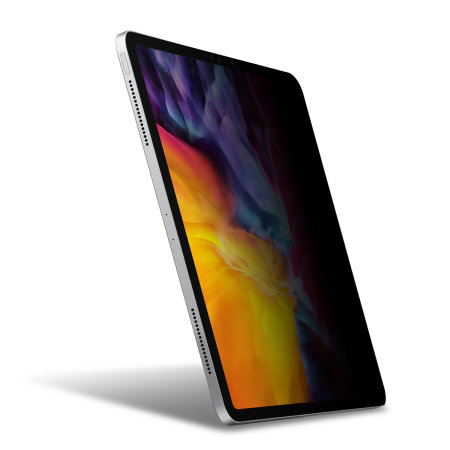 Protection and privacy combined into a screen protector; this is exactly what Olixar have managed to do. This 2020 iPad Pro 11 inch film screen protector pack features a privacy filter and so when viewed from an angle, your iPad Pro's display will appear black, however when viewed straight on you'll be able to use your iPad as normal, as you would with a regular screen protector. In terms of protection, as this is a film protector it will only guard against light scratching.

Wrapping Up!
That concludes our round-up on the best 2020 iPad Pro 11″ screen protectors. If you'd like to purchase of the screen protectors featured above, you can do so by clicking on the buy here buttons. Alternatively, if you'd like to find out about the best iPad Pro 11.0 2020 cases available, you can do so by clicking here.
---
Amit Patel