The camera module on all four iPhone 13 Series handsets has increased in size vastly in comparison to that found on predecessor iPhone 12 Series.
The flagship iPhone 13 Pro and iPhone 13 Pro Max has the largest camera 'bump' of the four new handsets, and there has certainly been a talking point about how much the module sticks out, rather than sitting flush with the back of the phone.
As a result, iPhone 13 owners may be worrying about scratching the camera and so we've found the best ways to protect the camera module.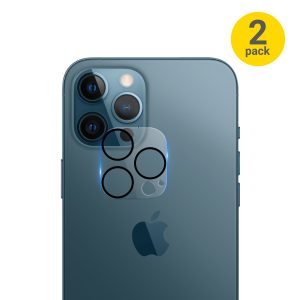 Olixar iPhone 13 Pro Tempered Glass Camera Protector – Two Pack
The team over at Olixar have created a tempered glass protector to protect the camera module for your brand new iPhone, available for iPhone 13 Pro Max, iPhone 13 Pro, iPhone 13 and iPhone 13 Mini.
Designed to be ultra thin, the tough 9H rated glass camera protector provides protection against scratching and drops.
Most importantly, you'll be able to continue taking amazing photos, as the camera protector ensures image clarity is not affected.
Available as a twin pack, the camera protectors are certainly value for money, especially when considering the exceptionally high costs of repairing a camera module on any of the new iPhone 13 Series phones.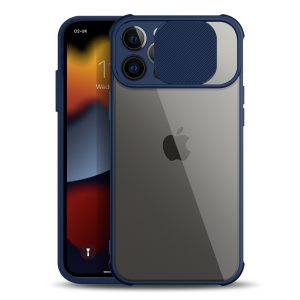 Olixar iPhone 13 Pro Max Camera Privacy Cover Case – Blue
The brand new privacy camera case from Olixar is not only protecting your iPhone 13 camera module, but it also helps to protect your privacy.
From the bedroom to the bathroom, our smartphones travel with us wherever we go, even when we are in our most private moments.
A simple slide system on the rear camera prevents hacking at all times: just swipe the cover across your camera when not in use to provide complete privacy.
In great news, the iPhone Privacy Case does NOT limit the use of flashlight or any other functionality for that matter.
This case is available in black and blue and it has a crystal clear back to showcase your iPhone colour. This privacy camera case is a must have accessory for your brand new iPhone 13.

Wrapping up
Thanks for reading this article – we hope you found it useful! If you'd like to see further articles about the iPhone 13 Series, please click here. Thanks again!