YouTube, Tik Tok, Instagram and Twitch plus others are great platforms to reach massive audiences and so more and more people are starting to create video content or vlogs themselves.
If you're about to embark on your vlogging journey or are looking to add to your current setup, we've put together a list of the essentials you'll require for both a home setup and a mobile setup, without breaking the bank.
---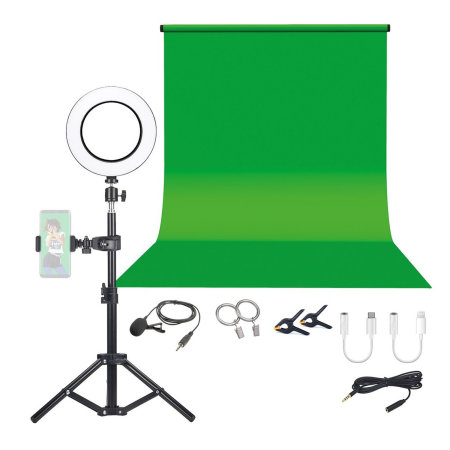 Available for £59.99/$68.99
This MyStudio Starter Kit is perfect for those who are starting out as it consists of everything you'd need to start your new vlogging and video venture. With a complete kit, there's no need to worry about compatibility, poor lighting or poor sound as it's all there for you to get going and focus on the content instead. The green screen is certainly the standout of this product as you'll be able to add your own background with it and it's a piece of equipment many other kits do not include. Additionally, there's no need for to go out and buy an expensive SLR camera, as this kit is smartphone compatible.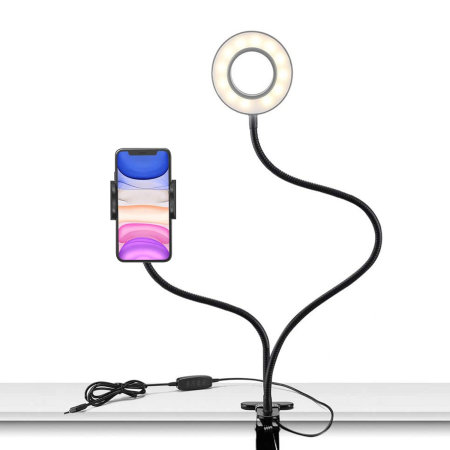 Available for £29.99/$34.99
If you prefer a much more compact setup, then the Olixar Ultimate Live Streaming & Vlogging Starter Kit is much suited for you. Consisting of a storage box, universal tripod mount (which is suitable for smartphones, SLR cameras, action cameras and more), a selfie light and a table clamp, this kit has all the equipment you'll need to make quality video content. The unique part of this kit is the LED light which has three settings; warm, cool and daylight mode, helping you set the mood dependent on your setting and background.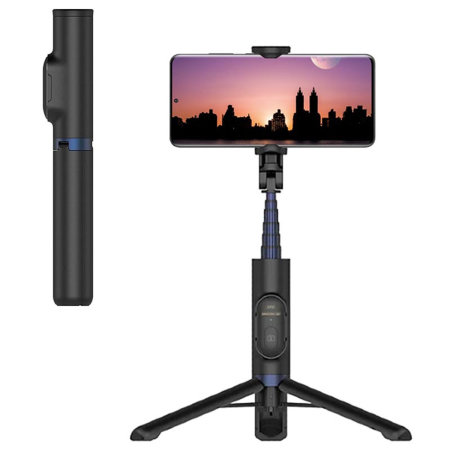 Available for £24.99/$34.99
This 2-in-1 selfie stick and tripod from Samsung is the perfect gadget for when you're on the go and rather not carry all of your equipment with you. Designed to be user centric, the Samsung Selfie Stick and Tripod comes complete with a Bluetooth remote, ideal for taking photos and videos handsfree, while being compact and portable, it can be folded away and easily stored within your bag. Samsung have also made it universally compatible with iOS and Android devices which have a screen size of 3.5-6.7″.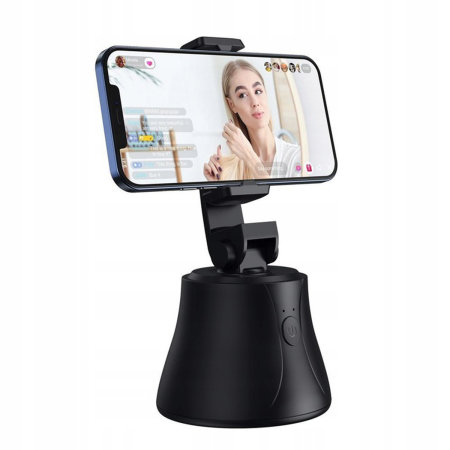 Available for £19.99/$22.99
The Baseus Motion Sense Gimbal & Phone Stand will take your video skills to the next level with there being endless unique and new opportunities being able to be created with it. Unlike many phone stands which are static, this stand features motion sense, intelligent face recognition and object tracking which are great for shooting content completely handsfree. Additionally the solid base of the stand provides excellent stability for smooth and high quality shots.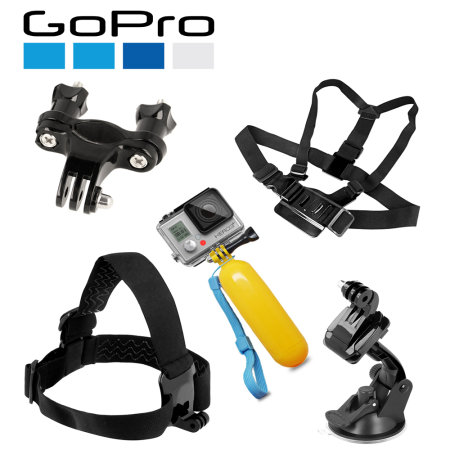 Available for £49.99/$57.49
For those who have gone down the route of using a GoPro, then this 9 in 1 Starter Pack comes with all the mounts and stands that you'll ever need for any video. Complete with a number of grips, mounts, holders and an extendable selfie stick, you'll be able to attach your GoPro wherever and whenever you want to for some truely unique content and angles.

Wrapping Up
Thanks for reading our guide on the Essential Vlogging Accessories & Kits. Don't forget to check out our entire range of vlogging accessories to see which products gain your interest. We hope that you found this useful and if you have any questions, please leave a comment below and we'll get back to you.
---
Amit Patel