The Samsung Galaxy A52 5G & Galaxy A52 are both great mid-range smartphones, featuring 6.5″ Super AMOLED displays, quad lens cameras and 4500 mAh batteries.
Now if you've bought a A52 5G/A52 or are planning too, you'll certainly want to keep your new smartphone damage free, which is why we've put together this list of the best Samsung Galaxy A52 5G and A52 Cases.
As both handsets are exactly the same size and have the same design, all cases included in this list are compatible with both the Samsung Galaxy A52 5G and Galaxy A52 4G.
Best Samsung Galaxy A52 5G & A52 Cases
---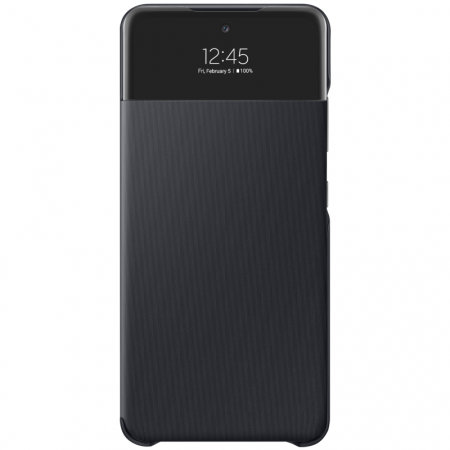 Available for £39.99/$46.49
First up is the Official Samsung Galaxy A52 Smart S View Case which is aptly named with it's semi-transparent window at the top of the front cover. Having had a re-design from the original S-View, this design still continues to be popular amongst Samsung fans, due to being able to view calls, messages, the time, date, battery life and more, without having to open up the case. Being a wallet case, it features a single card slot on the inner and wraps around your A52 5G/A52 complelty to provide 360-degree protection. For those who aren't a fan of the black case, it'sl also available in white.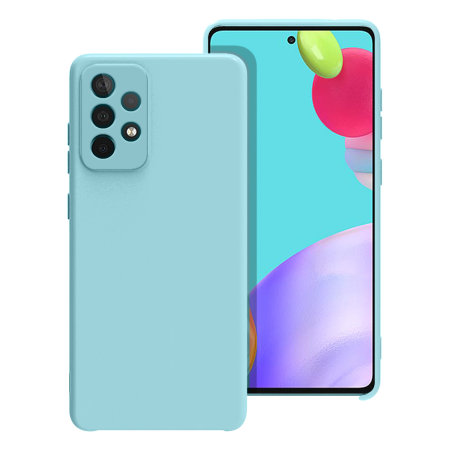 Available for £9.99/$11.49
Made from a soft silicone material, this case is custom moulded for the A52 5G/A52 and so provides a perfect fit, whilst having a camera cut-out which provides protection to the module, rather than leaving it bare. The case itself is slim and lightweight, yet durable thanks to the silicone material, which also provides a good level of protection against impacts and drops too. It's also a great alternative to Samsung's own silicone case which is just over the double the price.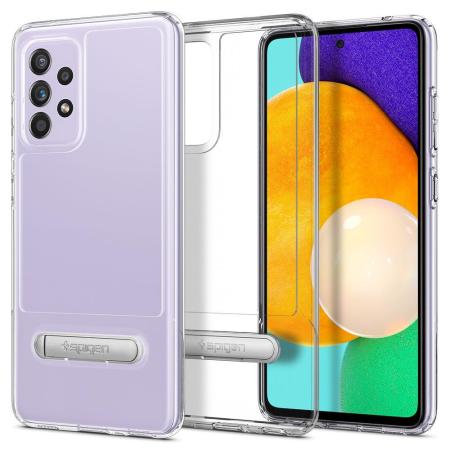 Available for £17.99/$20.99
The A52 5G & A52 are available in four different 'awesome' colours; black, white, violet and blue. Regardless of which colour you've bought yours in, the A52 5G/A52 has a sleek and stylish design. With that in mind, this makes the clear Spigen Slim Armour the perfect case to showcase of the A52/A52 5G's design and original colour. The case is incredibly slim too, meaning no uncessary bulk is added to your handset, whilist it's still capable of providing protection against scratching and drops. The integrated kickstand on the rear is a welcome feature too, allowing you to watch videos comfortably wherever you may be.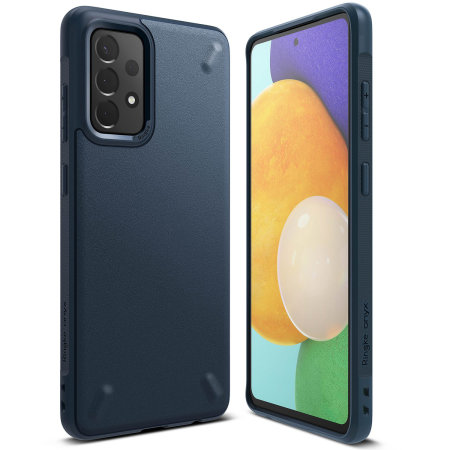 Available for £14.99/$17.49
If you're looking for a tough protective case then look no further the Ringke Onyx Samsung Galaxy A52 Protective Case. With a two layer hybrid design of polycarbonate and TPU, in adddition to being military grade drop tested, this rugged case from Ringke guards against drops, scratches and impact. To further enhance protection levels, the case with a raised lip around the front of the case and camera module to decrease the chances of either scratching.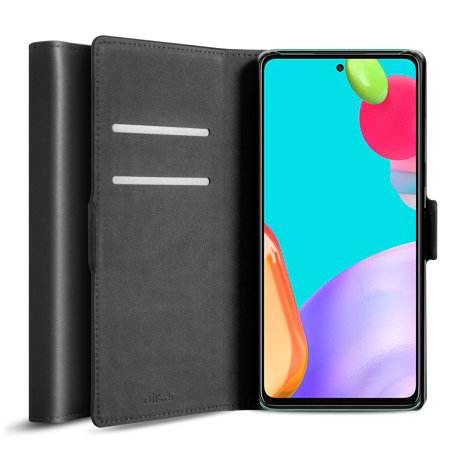 Available for £19.99/$22.99
The final case to feature in our list is this Genuine Leather Wallet Case from Olixar. Crafted from real soft grain leather and completed with a stitch finish, the case offers a premium and luxurious feel for the Samsung A52/A52 5G. Being a wallet case, the case provides all-round protection, whilst including two interior card slots. Olixar have also built-in a stand function, which is perfect for watching content and video calls.

---
Wrapping Up
Thanks for reading this round up of the best Samsung Galaxy A52 5G & A52 cases. We hope that you found this useful and if you have any questions, please leave a comment below and we'll get back to you. Don't forget to check out our guide on the best A52 5G/A52 screen protectors for ultimate protection too.
---
Amit Patel