Samsung are set to unveil the Galaxy S20  as part of their S20 Series at the Unpacked event on the 11th February 2020 in San Francisco. If you're planning on upgrading to the S20 , take a look at our top ten cases which are all available to order now!
1. Official Samsung Samsung Galaxy S20  Leather Cover Case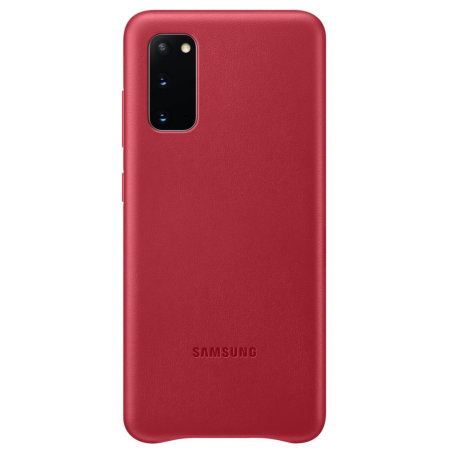 Style meets protection with this Official Leather Cover Case from Samsung. Crafted from Genuine Leather, this case keeps your phone slim and lightweight, yet provides protection against small drops and scratches. As with any official Samsung product, you can expect durability and a perfect fit for your S20 Ultra. Available in a number of colours including the striking red shown above, black, light grey, sky blue, grey and brown.

2. Official Samsung Galaxy S20 Clear View Cover Case
Another Official Samsung case which combines style with functionality, the Clear View Cover Case is always a popular option. The Clear View Case provides all-round protection for the S20 whilst allowing users to view notifications including messages and calls, without having to constantly open the front of the case. Available in five colour options including sky blue, black, white, grey and pink.

3. UAG Monarch Samsung Galaxy S20 Tough Case – Carbon Fibre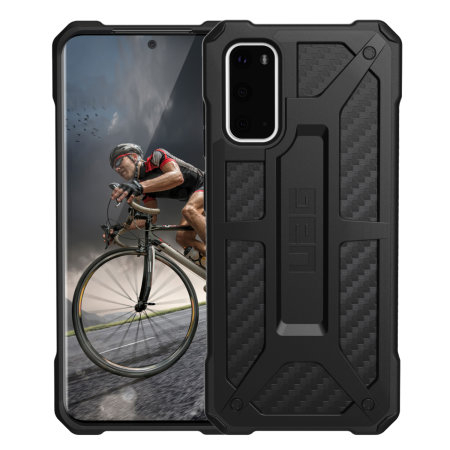 UAG are certainly top of the game when it comes to tough and rugged cases. The Monarch Series in Carbon Fibre is constructed with an impressive five layers which ensure your Galaxy S20 is protects against impact and shock. Additionally UAG cases are all military drop tested twice, so you can be assured your S20 can survive when dropped from a reasonable height. The UAG Monarch Case also features a raised lip around the edges of the case, meaning your S20's screen will be safeguarded when placed on a flat surface. However for further protection, we still recommend applying a screen protector.
4. Olixar NovaShield Samsung Galaxy S20 Bumper Case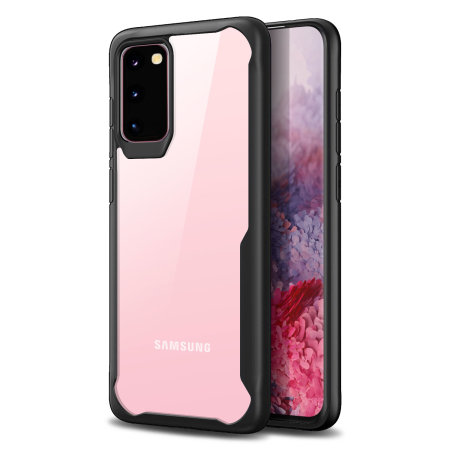 The perfect way to guard and showcase your Samsung Galaxy S20 , the NovaShield from Olixar delivers the ultimate case experience. It equips and protects well thanks to its hybrid construction, that consists of a robust polycarbonate back and rubberised frame that reduces impacts and lifts the screen from flat surfaces. The NovaShield manages to protect without adding unnecessary bulk, keeping your S20 nice and thin, while the clear back showcases the phone's stunning good looks.

5. Official Samsung Galaxy S20 LED View Cover Case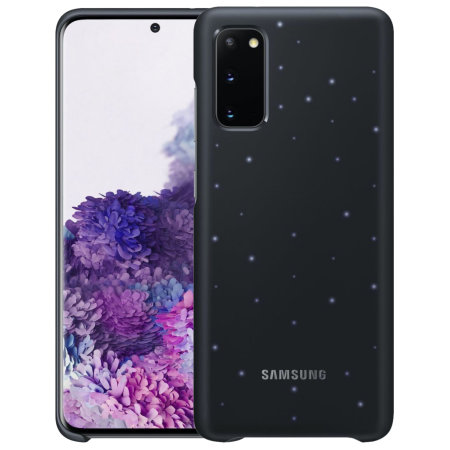 The LED Cover Case from Samsung is certainly unique and helps keep you informed of incoming notifications, this time in a truly special way. With no front covering, the LED cover simply clips onto the back of your phone, guarding the rear and sides against knocks and bumps. The stylish visual created when notifications are received may not provide as much information as some of the other smart options in the range, but instead catches your eye with a subtle lighting effect that notifies without distracting.

Wrapping Up!
That concludes our article on the best Samsung Galaxy S20 cases,. If you'd like to purchase of the cases featured above, you can do so by clicking on the buy here buttons. We hope you found this article useful and if you'd like to find out more about the Galaxy S20 Series, click here for our comparison on the three soon to be released devices from Samsung.