Charging portable devices when on the move is a necessity nowadays. Unfortunately quite often our devices can't hold a charge for long enough especially as we started using our smartphones for navigating, playing music and long calls when stuck in traffic. Thankfully, there's a great range of car chargers available for your phone.
1.Olixar Super Fast Lightning Car Charger with USB Port
We begin our round-up with Olixar Super Fast Lightning Car Charger featuring the integrated lightning cable and a USB port. With a total output of 4.8A split between the integrated Lightning cable and the built-in USB universal charging port – you can be sure your smartphone and tablet can charge fast and efficiently wherever you are. Designed to be as comfortable to use and as functional as possible, it is our top charger pick due to the great value it offers at a really low-cost. Olixar also offers a version with the integrated Micro-USB cable which is great to charge all your gadgets such as power banks or portable speakers when you're heading up for some new adventures.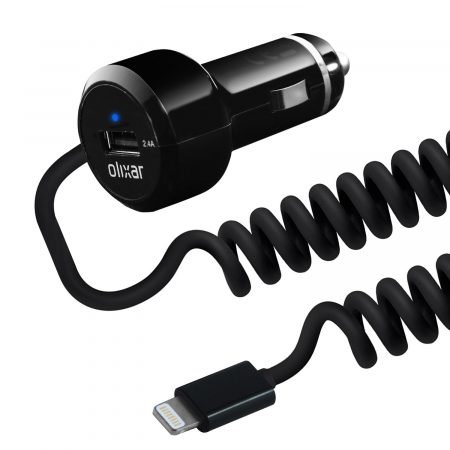 2.Official Samsung Adaptive Fast Car Charger
Another great option for those who are looking for the best value is a genuine Samsung Adaptive Fast Dual USB Car Charger with 1.5 m long USB-C charging cable. Incredibly stylish and fast, a must have for all Samsung users. Using the built-in technology of the latest Samsung phones, you can rapidly charge two devices especially the ones that support Samsung's Adaptive fast charging feature and Qualcomm Quick Charge. The charger itself is very compact which makes it highly portable, you probably won't even bother to unplug it, as it will happily blend into any modern style of dash array.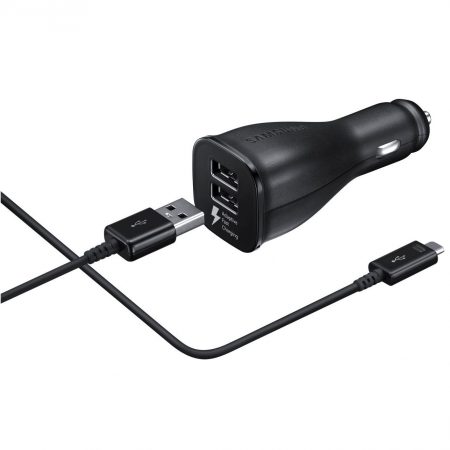 3.Promate Ultra-Fast Charging Car Kit For USB-C Devices
The Promate Ultra-Fact Charging Car Kit for the USB-C devices is the ideal accessory pack for your car. It includes a fast charging 3.1 A car charger with dual USB port, a super durable Type-C cable, and a slim and stylish car mount. Simply fix your smartphone to the dashboard or windshield using the fully adjustable, multi-angle neck and a suction holder. Coupled with a Promate Fast Charging Car Charger in your kit, you can use your device while it charges. The charger will quickly power up your battery and fits conveniently into your car's cigarette lighter. The Promate Car Mount allows for full access to all charging ports, buttons and your device screen and is compatible with a wide range of phones and cases as it stretches right up to 11.5cm.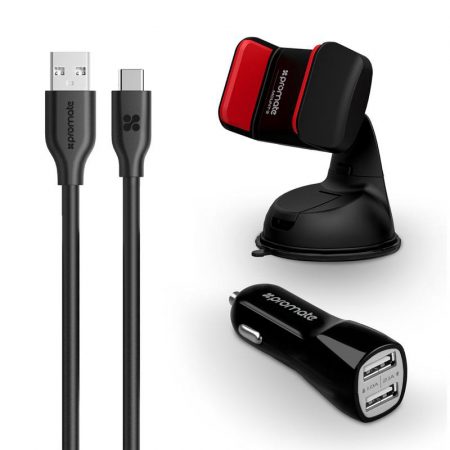 4. Griffin PowerJolt Dual 24W MFi Lightning Car Charger
Lastly a great option for Apple device lovers, the PowerJolt Dual Lightning Car Charger offers fast charging of your iPhone and one other USB compatible device at the same time. It provides 12 watts of charging power through the included MFI Lightning Cable and 12 watts USB charging for other devices. The integrated circuit protection will keep your devices safe as there's no chance for your devices to get overheated or damaged due to too much power being supplied to them. Moreover, the Griffin PoweJolt Car Charger's shape makes it very easy to plug and unplug the adapter while a portable, lightweight build makes storage easy anywhere – a glove box, backpack or even a pocket.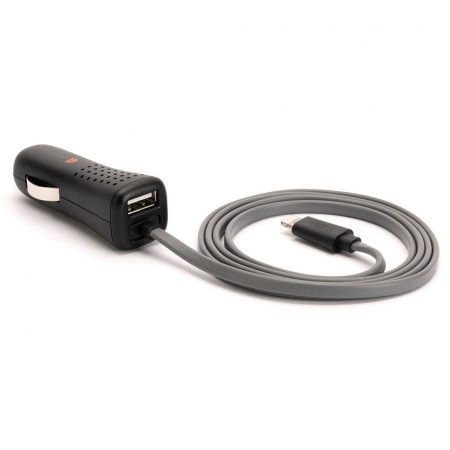 Wrapping Up!
Thanks for checking out this article! If you didn't find the perfect car charger for you, make sure you check out our extensive range of car chargers here. If you have any questions or comments feel free to leave them below.