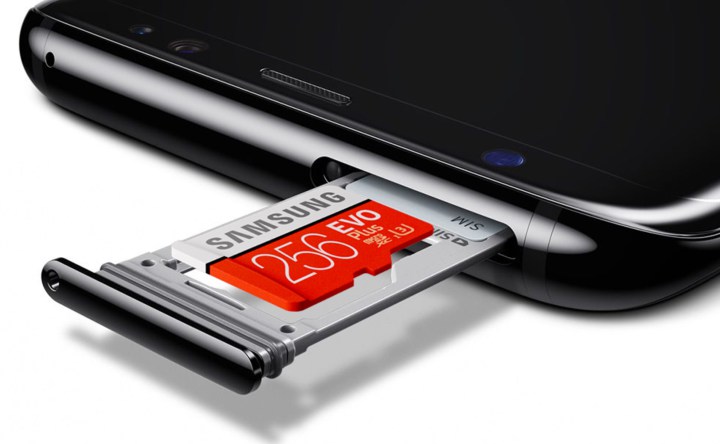 Yes, the Samsung Galaxy S8 and S8 Plus both have expandable storage via a Micro SD card slot.
You can get a wide range of cards to fit inside this, from 16GB budget models to top-of-the-line 128GB titans. Speeds also vary amongst Micro SD cards, so do your research and check out our Guide to Micro SD cards to find out the difference between Class 3, UHS3 and everything in between.
You can also move directly to our the best Micro SD cards for the Galaxy S8 and Galaxy S8 Plus if you'd like some recommendations.