The new Infinity screens are the biggest selling point of the new Galaxy S8 and S8+. They look gorgeous and allow Samsung to offer big screens in medium-sized phones, but they're also more vulnerable to damage than ever before. Keep your shiny new screen safe from scratches and cracks — and your wallet safe from a nasty repair bill — by picking up a screen protector.
Here are six of our favourites for the Galaxy S8 and S8 Plus, and you can also see our top three on video below! If you'd prefer text and photos, then scroll down!
6. Olixar Screen Protector 2-in-1 Pack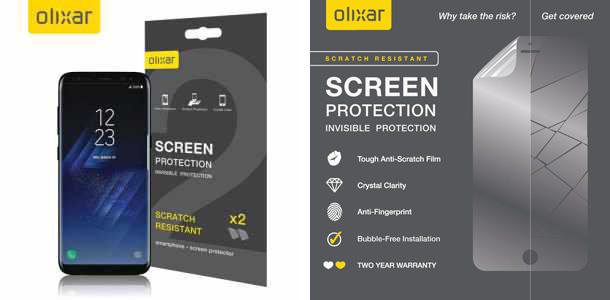 This double pack of screen protectors is our preferred budget option, offering considerable value and a decent level of screen protection. The tempered plastic doesn't offer quite as much protection from as a tempered glass alternative, but it's way better than going bare-faced. Don't risk your smartphone; pick up a screen protector today!
5. Otterbox Alpha Glass Screen Protector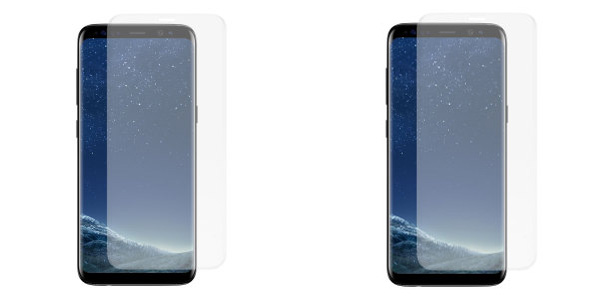 This glass screen protector is a premium option, which sets itself apart from the pack with flawless clarity, reactive touch and anti-shatter fortified glass. Made from tempered glass and polyester, this screen protector is made from curved glass to perfectly click the Galaxy S8 and S8 Plus. It will last far longer than an equivalent plastic screen protector, and is way easier to install too. That makes it worth the higher cost of entry, at least in our eyes.

4. InvisibleShield Sapphire Screen Protector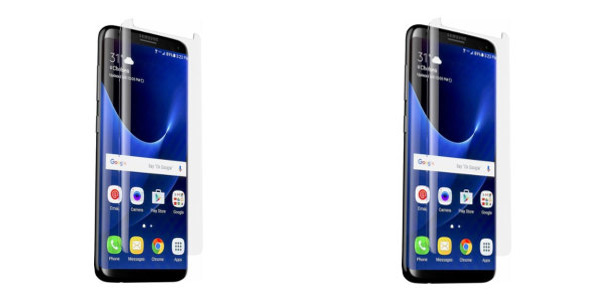 This unique screen protector is made from sapphire crystals, ensuring unparalleled protection for your Galaxy S8 or S8+'s screen. The extremely hard material keeps scratches away, while the complex construction of the screen protector provides good resistance against drops and knocks too. At the moment, these cutting-edge screen protectors represent the highest end of the screen protector market.
3. BodyGuardz Arc Glass Screen Protector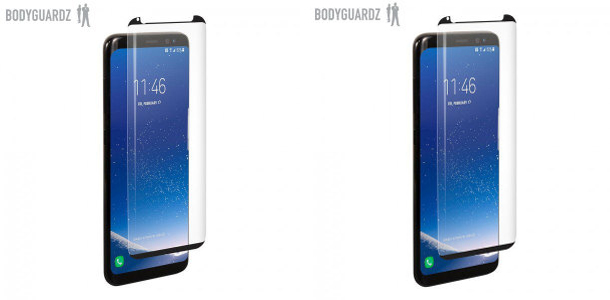 This innovative screen protector comes with tiny matching bezels at the top and bottom, making it easy to align the curved glass screen protector accurately. This screen protector includes an anti-microbial coating that resists fingerprints and other grease, and has excellent optical clarity to ensure your S8's screen remains as breathtaking as before.
2. Official Samsung Screen Protector Twin Pack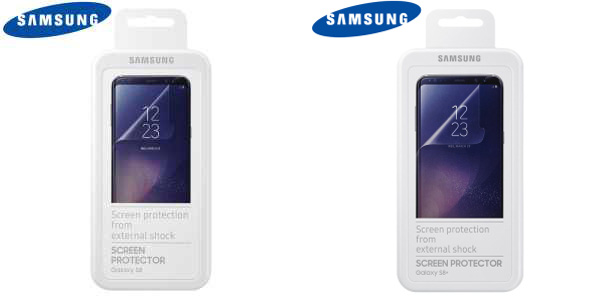 This twin pack of screen protectors is made by Samsung themselves, so you can be sure that they fit absolutely perfectly. The tempered plastic used is very thin, so it works with cases and provides decent scratch and shatter protection. However, you may find it worthwhile to upgrade to a glass alternative if you're worried about dropping your phone.

1. Olixar Case-Compatible Glass Screen Protector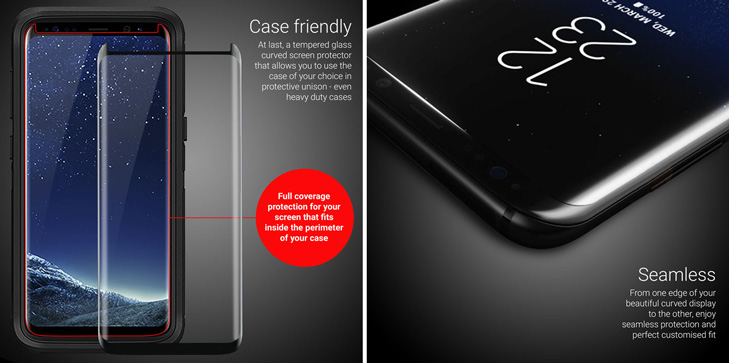 This screen protector is also made of tempered glass, but it's different than most examples on the market. It's been cut and curved specifically to allow full case compatibility, ensuring that you can use both a screen protector and cases thick or thin. It still maintains the strong points of the traditional tempered glass screen protector, with a 9H hardness rating and 0.3mm thickness that will keep your screen safe from scratches and help resist shattering.

Wrapping up
Thanks for taking a look at the article. Be sure to let us know what you think in the comments below, and have a great week!