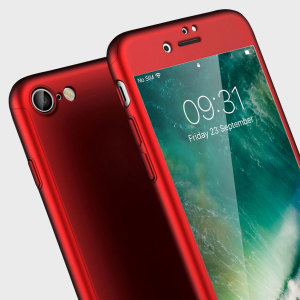 The iPhone 7 (PRODUCT) RED looks cool, but if you've already got an iPhone 7 then it's way too expensive to upgrade just for the new colour. Thankfully, there's an easy way to convert your iPhone 7 to a (PRODUCT) RED lookalike. Let's take a closer look!
The Olixar X-Trio is a full-cover iPhone 7 case, meaning it covers basically every inch of your iPhone except for the screen, ports, cameras and other features. The X-Trio includes a tempered glass screen protector, but what we really care about are the front and back panels, both made in a glorious metallic red colour that's every bit as nice looking as the (RED) iPhone 7. The overall effect is outstanding.
Of course, this case isn't just about looks. It also provides plenty of protection against drops, knocks and scratches, courtesy of its seriously armoured three-layer design. And if the worst happens and your case gets broken or dinged, then it'll still be way cheaper than getting your iPhone repaired or (more likely) replaced!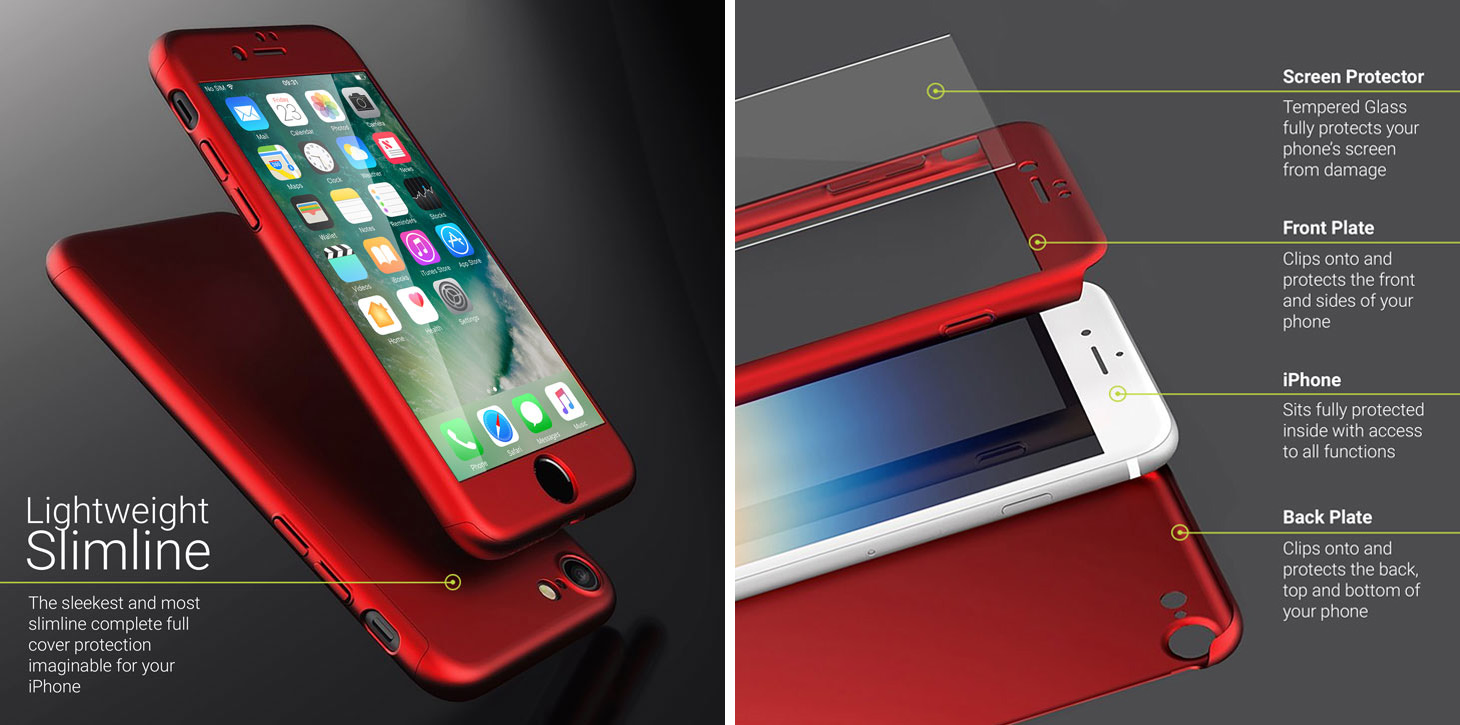 Once your iPhone is inside the case, expect plenty of questions about how you got the back-ordered red iPhone 7 so easily! And if you're feeling really nice, you can let them in on the secret… Either way, you'll enjoy having the coolest-looking iPhone in the room.
If you're interested in converting your iPhone to the beautiful red colour of Apple's new model without shelling out for a new phone, then please check out the product page linked below:
Thanks for reading the article, and be sure to let me know what you think in the comments below. You can also write to us on Twitter @mobilefun if you prefer!