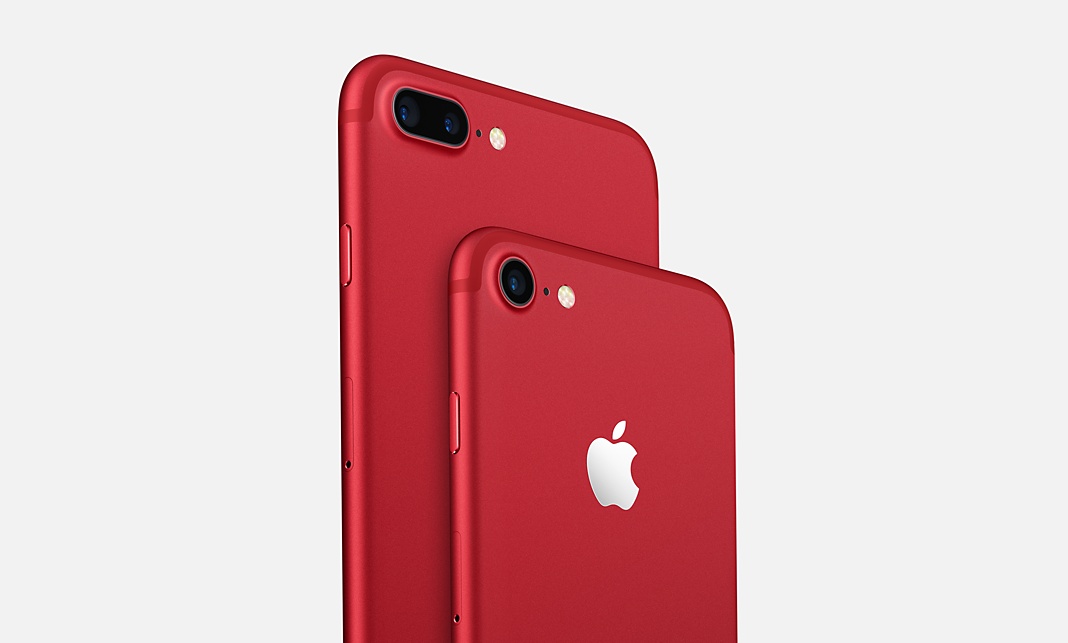 Apple's new (RED) iPhone 7 is a beauty, and it'll soon be available in the UK — preorders start tomorrow, and are scheduled to arrive at the end of March. If you're planning to pick up the new phone (or it's the future and you've already got one in your hands!), take a look at our picks for the five best (RED) iPhone 7 cases!
You can even pick up a case and then save £5 on a glass screen protector with the code FIVEGLASS — even on the iPhone 7 (RED) White to Black Fascia Screen Protector that makes your red iPhone 7 look way cooler than it does with a white front.
5. Olixar ExoShield Tough Snap-on Case

The Olixar ExoShield is our first choice, and for good reason. This tough iPhone 7 case has a super clear exterior, so you'll still be able to see your shiny red new iPhone underneath, but it provides excellent protection. The snap-on shell design protects the screen, back and sides, so your device should stay in good shape. Given this case's slim dimensions and low price, it makes a great budget option.
4. Luphie Blade Bumper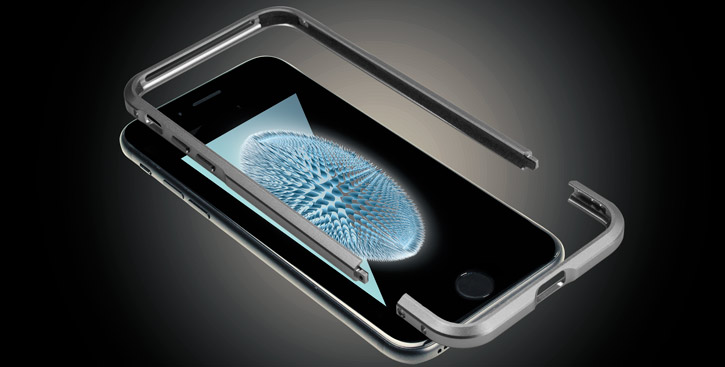 The Luphie Blade is a strong aluminium bumper for the iPhone 7. As it's a pure bumper, it doesn't obscure the front or back of your iPhone, letting you show off its red tones to friends and strangers alike. The case screws on for a secure fit, and adds considerable rigidity that helps the phone survive drops and falls. A great premium choice!
3. Spigen Ultra Hybrid Bumper
The Spigen Ultra Hybrid is one of the most popular cases from one of the most popular case makers in the world — and it shows. This svelte clear case adds minimal bulk to your iPhone, while keeping it convincingly safe from drops and knocks. I use the same case for the Galaxy S7 Edge, and I'm definitely a fan.
2. Ghostek Atomic 3.0 Tough Case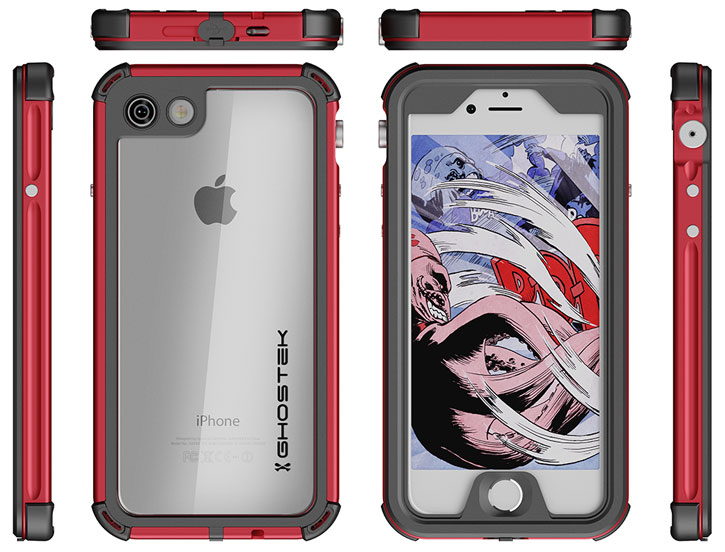 The Atomic 3.0 is a great choice if you need a lot of protection around your iPhone 7 (RED). The case is resistant to drops and knocks like many others, but it also includes water and dust resistance. That makes it a little more expensive than its peers, but if you're likely to drop your phone in water then it's well worth it. It just looks cool too, with a modern design that spices up the new iPhone's appearance without changing it too much.
1. Bling My Thing Milky Way Case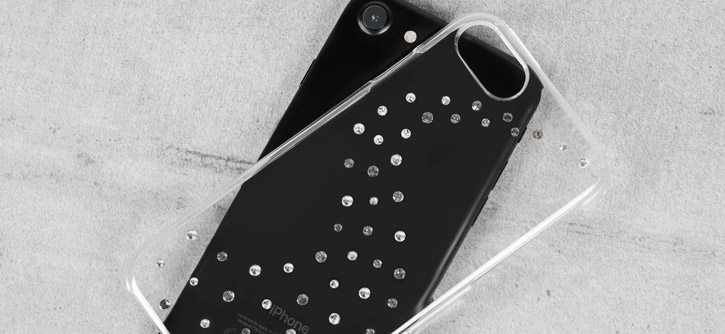 Our winning case this time around is the Bling My Thing Milky Way Case. This light case clips to your iPhone, adding nominal protection against scratches, knocks and drops, but that's not why you'll choose this case. Instead, the Swarovski Crystals that are inlaid in the back of the case are its true selling point, as they contrast fabulously with the new red design to provide a glitzy, eye-catching look. If you want to have the best-looking iPhone in the room, this is a perfect choice.
Wrapping up
I hope you've found these iPhone 7 case picks useful. If you have any questions or comments, feel free to leave them below. Thanks for checking it out and stay tuned for more accessories, guides and news!