The new iPhones have arrived, and Apple have improved their cameras once again — and they've even thrown in an extra lens on the iPhone 7 Plus. Here are six of our best tips for getting the most out the new hardware and iOS 10!
1. Keep shooting in low light
Photo credit: Rene Ritchie & Serenity Caldwell / iMore
The new iPhones feature an f/1.8 lens, making them much better in low light than their predecessors. Combined with Apple's excellent processing, you can expect surprisingly good results — practically magic. Just remember to pack a portable charger so that you don't run out of choice before the night is over!
The sole exception is the telephoto lens from the iPhone 7 Plus, which is significantly darker at f/2.8 — you may want to stick to the default wide angle lens in low light situations!
2. Edit your Live Photos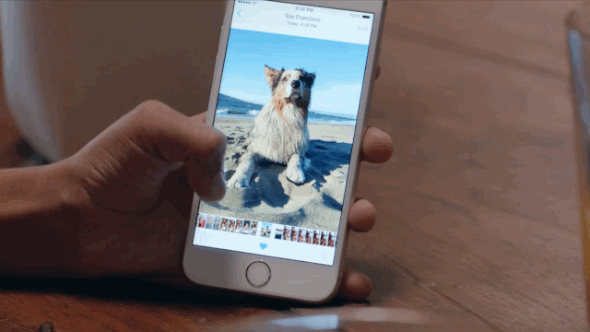 Live Photos were introduced last year with the iPhone 6S and 6S Plus, and they return again this year — but now, you can actually edit them before sharing. You can add filters, as well as tweak the colour balance or exposure.
If you'd like another take on Live Photos, you can check out Google's Motion Stills app. You can record short videos, then stabilise them and easily turn them into easily shareable GIFs. It's a free and good app, so definitely worth checking out.
3. Make good use of the second lens on the Plus
That second lens on the back of the iPhone 7 Plus isn't just for show. It also provides a 2x optical zoom, which is ideal for taking shots of distant targets without the pixellation that comes with digital zoom on most smartphones. Just tap the '2x' button above the shutter button in the Camera app. As National Geographic attests, 'different focal lengths tell different stories.' Play around with your two options and consider how they'll colour the portrayal of your subject.
Apple are also adding a new camera mode, portrait, which provides a shallow depth-of-field effect — the background gets artfully blurred, while your subject stays in clear and in focus. However, don't be surprised if you can't find this mode yet — it isn't shipping on the iPhone, and instead will be added in a software update later this year.
4. Don't be afraid to use accessories
Want to raise your selfie game? Of course you do — don't be ashamed to admit it. One of the easiest ways is to use accessories like selfie sticks and remote shutters — these allow you to take much wider-angle photos without contorting your arm and hand into unholy poses.
Tripods are also a handy investment, whether you're snapping selfies, recording time lapses or taking photos with a long exposure. There are a range of options on the market, but universal options like this one from Arkon will be useful for years.
Shop iPhone 7 photography accessories >
5. Get your app game on point
There are plenty of iPhone apps that are better at taking, editing and sharing photos than Apple's offerings. Try using Microsoft Pix or Manual for taking photos, Prisma for insane AI-made filters and Instagram or Flickr for sharing.
You can also use archival apps like Google Photos or Dropbox to save your shots without running out of storage space on your iPhone. New apps come out all the time, so keep your ear to the ground and try out the latest trends.
6. Use clip-on lenses for a new perspective
Clip-on lenses can make all the difference in mobile photography, allowing you to capture wide angles or tiny details that never would have been possible otherwise. This 3-in-1 clip-on lens from Olixar gives you fish-eye, wide-angle and macro lenses in one easy package. Try it and you'll never want to go back to a stock lens.
Wrapping up
Thanks for checking out our recommendations. Got any photography tips for the iPhone 7 or 7 Plus that we missed? Add them in the comments below!