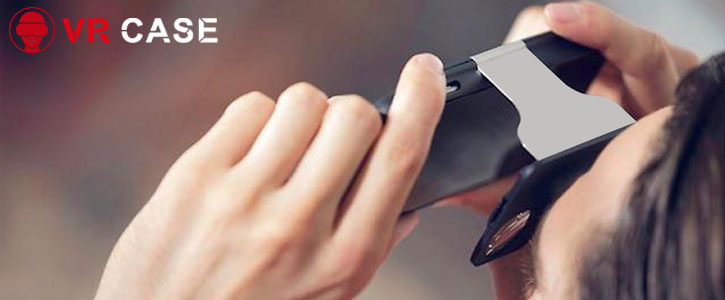 Virtual reality is here. After years of bulky tethered prototypes, VR headsets are finally portable, inexpensive and stunning. A lot of this is due to the smartphone revolution; who needs a dedicated VR display if your phone's high-resolution screen will do just as well? That's the idea behind the VR Case, a lightweight cover that turns your iPhone 6 or 6S into a virtual reality platform.
The VR case is designed to hold your iPhone at a comfortable distance for VR viewing, while also providing the high-clarity lenses you'll need. Once you start a VR app, each eye will receive a different image, with your perspective shifting as you move your head. It's a pretty convincing experience, and there are apps available for viewing 360 videos, going down a roller coaster or witnessing a live event in VR.
Unlike most other VR headsets, the VR Case doesn't block your peripheral vision, allowing you to use it safely and interact with people at the same time. The VR case is a brilliant introduction to virtual reality; buy one and share it with your friends, colleagues or family.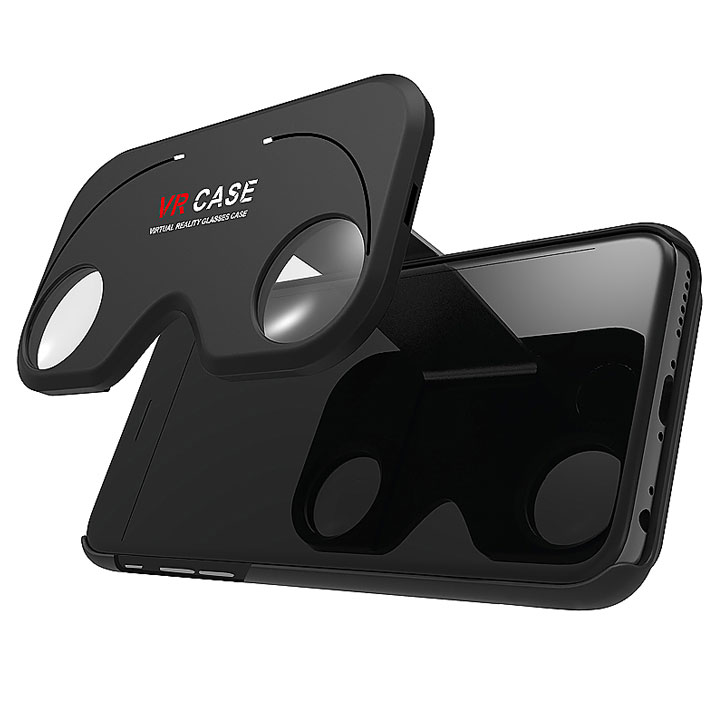 The VR Case's flip-out design works rapidly, allowing you to start viewing VR scenes just seconds after you take it out of your pocket. It's sturdy too, with minimal bulk when it's folded up, so you can keep it on your iPhone to provide protection from scratches and minor drops. You could also just remove it from your iPhone in between VR viewings, allowing your iPhone to remain at its original weight and dimensions.
The VR Case is in stock now at Mobile Fun, with two colour options. For more information or to place an order, please visit the links below.
Thanks for checking out the article. Let us know what you thought in the comments below, or write to us on twitter.com/mobilefun!