The Note 5 has been officially announced! Read our new article for everything you need to know.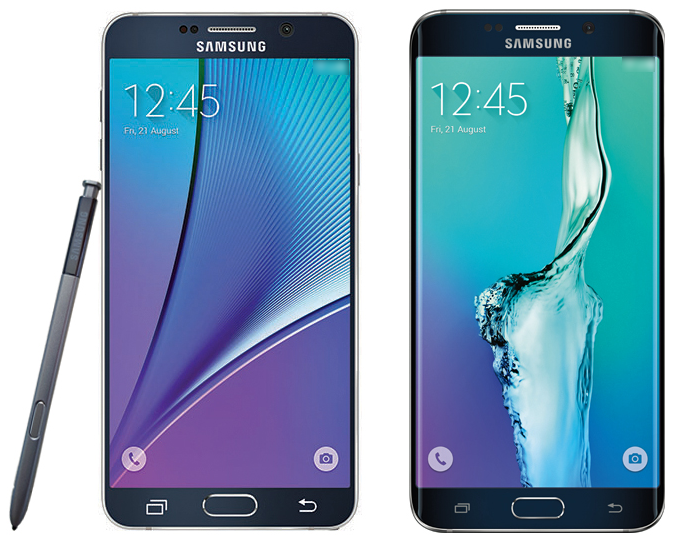 The Galaxy Note 5 is the next big release from Samsung. The phone, expected to release before Apple's new iPhones, will be faster, thinner and boast a better design than its predecessor. In this post, we'll tell you everything you need to know about the new phone: its release date, price, specifications, design, software and accessories.
Latest rumours
August 1st: @evleaks releases press photos of the Note 5 (left) and Galaxy S6 Edge Plus.
July 27th: Samsung send out press invitations to an event in NYC on August 13th.
July 23rd: Mobile Fun leaks images of the Galaxy Note 5 and Galaxy S6 Edge Plus, showing the design, Android version and model numbers of the handsets.
July 14th: Mobile Fun leaks a second set of case images for the Note 5, showing further design details including the thickness of the phone.
July 8th: Mobile Fun leaks the first set of case images for the Note 5, which reveals some details of the Galaxy Note 5's design and features.
July 6th: A video leaks, showing the Note 5 in the flesh for the first time.
May 11th: SamMobile suggests the phone will come with Samsung's first all-in-one chipset, the Exynos 7422, and a 2K or 4K display.

Release date
The Galaxy Note 5 will be announced on August 13th, with a release later in August or in early September. This has been confirmed by Samsung, who sent out the invite above to press outlets.
Samsung are reported to have moved up the release date this year in response to the iPhone, which traditionally dominates media reports and public imaginations during its announcement and release in mid-September.
Price
The Samsung Galaxy Note 5's UK retail price is expected to £550 to £600.
Design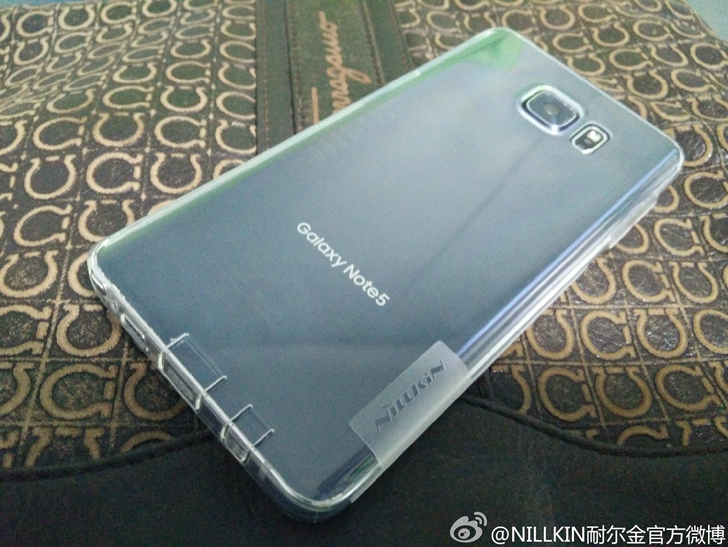 According to recent leaks, the phone will feature a glass-backed design with a metal frame and curved edges. The curve looks similar to that of the Galaxy S6 Edge, except this time the curve is on the back of the phone instead of the front.
The phone will ditch the faux-leather look of last year's model, in favour of a cleaner style that mimics the Galaxy S6. Case leaks suggest a thickness of 6.33 millimetres. Another removal will be the IR sensor, which looks to have disappeared from the top of the phone.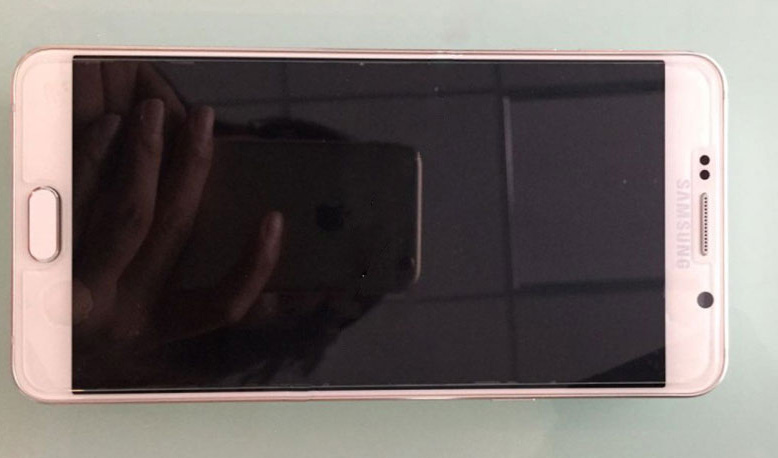 The front of the phone looks quite similar to its predecessor, with minimal side bezels and a large 5.7-inch Super AMOLED display (likely running at a resolution of 2560 x 1440). Some sensors above the display have changed places, but there look to be no meaningful changes here beyond a potential upgrade to the front-facing camera.
Some ports have also changed places; look for the S Pen silo, micro USB port, headphone jack and speaker to all be on the bottom now. The S Pen looks to have a clickable top, and may be magnetically stored inside the phone. If this system is present, the Pen could be ejected through a voice command, button tap or gesture.
Specifications
The Galaxy Note 5 is expected to come with an Exynos all-in-one processor, possibly the Exynos 7422. This new "ePOP" chipset includes RAM, GPU, storage and other components in a single chip, allowing for greater power efficiency and performance. In concert with the large ~4,000mAh battery, that should make for a handset with terrific battery life. Another option is the Snapdragon 810 or 820, but these are thought to be less likely than seeing an in-house solution.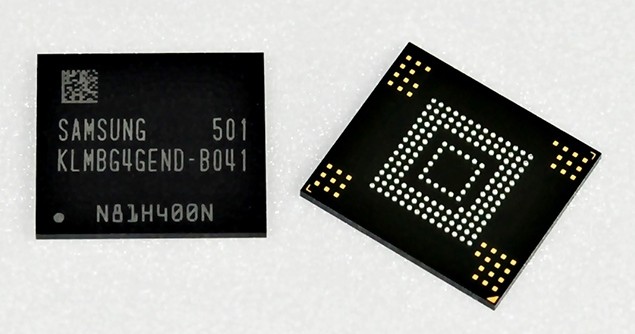 Up to 128GB of storage is rumoured, but there have been conflicting reports on the inclusion or removal of Micro SD expansion.
Software
The Galaxy Note 5 will come with Android 5.1.1 Lollipop, the latest version of Android to be officially released. An upgrade to Android 5.2 should be released later this year.
Accessories
The phone will be launched alongside Samsung's normal range of cases and accessories. Some Galaxy Note 5 cases and accessories have already been announced and been made available for pre-order. See our full range of Note 5 accessories here.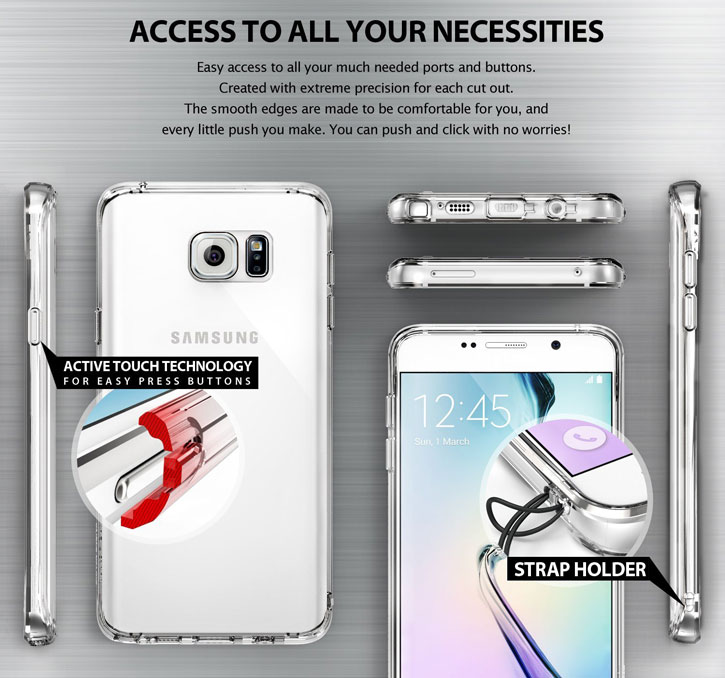 Conclusion
So there we have it – a comprehensive look at Samsung's Galaxy Note 5. We'll keep this post updated as more information becomes available, so check back later too! Thanks for checking out the article, and let me know what you think in the comments below.