The Galaxy Note 5 is due to be announced next month ahead of its September launch, but we've already published a few different images of the phone sourced from case manufacturers. Today, we're releasing another in this series, this time from case makers Rearth, and this reveals more than ever before – including the thickness of the phone and some surprising missing features. Let's take a look.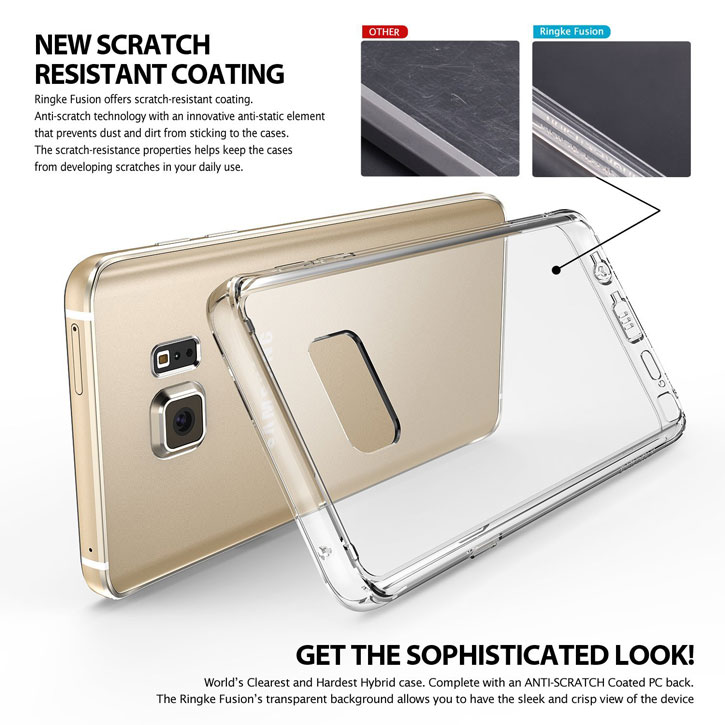 The Rearth Ringke Fusion is this latest case for the Galaxy Note 5, and it comes with a nice transparent back that provides a lot of information about the new phone. We can see that the phone lacks the faux-leather texture of last year's Note 4, instead opting for a smooth glass facade that mirrors that of the Galaxy S6. The phone also has a noticeably less bumpy camera, ensuring that even thin cases like the Ringke Fusion will elevate the camera away from any surface the phone is resting upon. The back is also curved slightly at the edges, likely using the same curved glass tech that was used to do the front side of the Galaxy S6 Edge.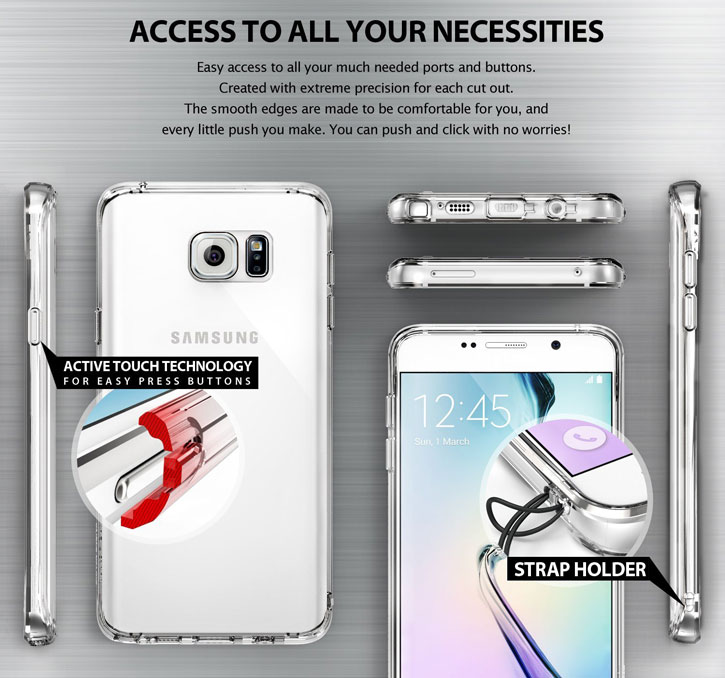 We can also see a SIM card slot on the very top of the phone, which is unlocked using a SIM card tool (or a paperclip). There's no IR blaster visible here as there was on the Note 4, and seems to have been removed from the phone entirely. We see iPhone-6-style plastic antenna lines at the top too, same as the Galaxy S6.
The bottom of the phone is quite busy, with the stylus bay in the right corner (when held from the front), then a mono speaker, a micro USB port in the middle, and a headphone jack towards the left side. Previously, only the stylus bay and micro USB port were on the bottom; the headphone jack was on top and the speaker was on the back of the phone.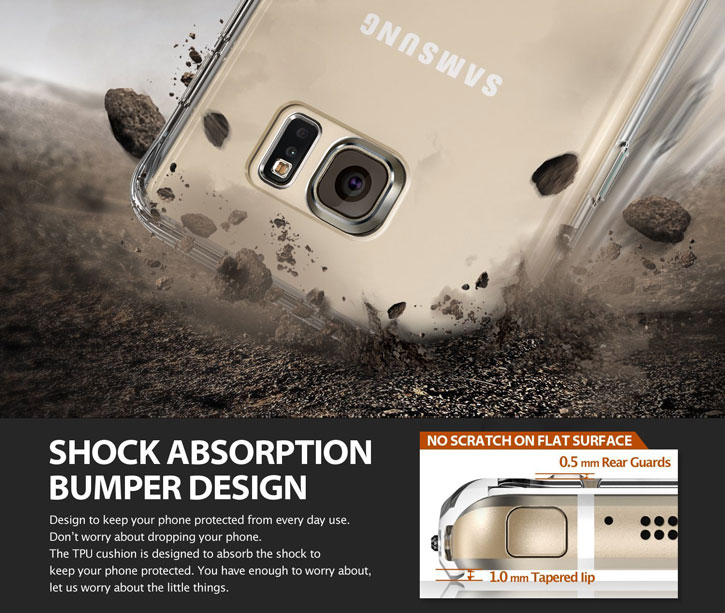 Finally, Rearth show the thickness of the phone as well. Assuming their 1.0mm measurement shown above is accurate, the phone is 6.33 millimetres thick. That's thinner than the 6.8mm Galaxy S6, and considerably thinner than last year's 8.5mm Galaxy Note 4.
All in all, it's a very interesting look at the next big phone from Samsung. If you'd like to see more, here are links to the product pages for these five Galaxy Note 5 cases:
What do you think? Let us know in the comments below, and share the article if you found it interesting!
Edit: Here are some additional photos of the Galaxy Note 5 from Rearth!