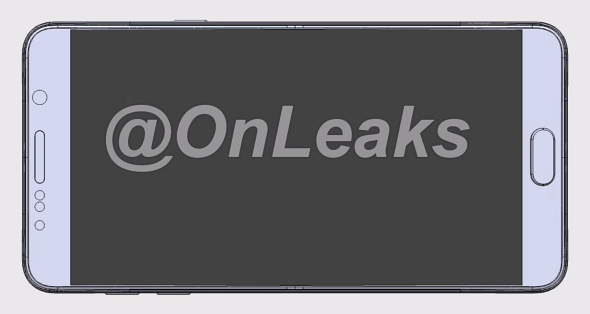 It's been some time since we last looked at the rumours surrounding the upcoming Galaxy Note 5, so let's see what has been discovered in the meantime. The most interesting leak so far has been a 3D model of the device, shown on a video by @onleaks.
The video shows a phone that combines elements from the recent Galaxy S6 and last year's Galaxy Note 4. The phone has a very large display, measuring 5.89 inches along the diagonal. This is fit into a relatively small frame, with minimal side bezels and only small top and bottom bezels too. The body of the smartphone is described as measuring 153.4 x 77.3 x 10.2 millimetres. That's thicker than you would expect, but there's an explanation – the video uses the camera hump in its definition of thickness, and GSMArena estimate that the true thickness is around 9 millimetres.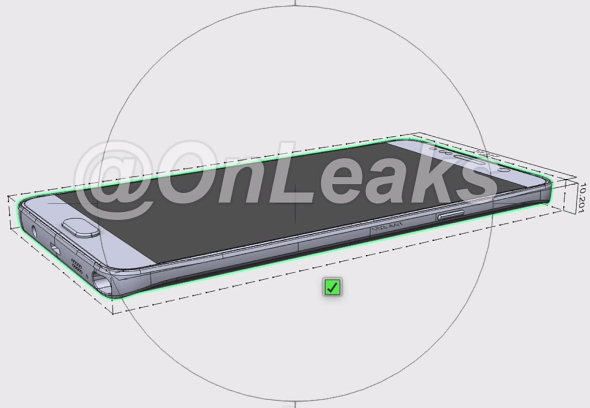 The Galaxy Note 5 is made from glass and metal, like the Galaxy S6, which also means that the back is non-removable. That means it will be impossible to quickly replace the battery or add micro SD storage, but does mean that the battery can be larger as well. The suggested capacity here is 4100mAh, which is considerably larger than the 3220mAh unit used in the Note 4. While a more powerful processor and a larger screen will drain more energy, the significantly larger battery capacity should allow the phone to have longer battery life than its predecessor.
The connector of the phone remains micro USB, although a move to the more modern USB-C was previously rumoured. Finally, the stylus doesn't appear to be removable with a fingernail any longer, so we may see an auto-ejection system used instead.

What do you think of this new video? Are you more or less excited for the Galaxy Note 5? Let us know in the comments below, and stay tuned for the first Galaxy Note 5 accessories!