We recently received images of a Galaxy Note 5 case from one of our suppliers, which actually includes a look at the unannounced smartphone as well. This is first real look at the smartphone as far as we're aware, and shows off some of the features and characteristics that we can expect from the smartphone.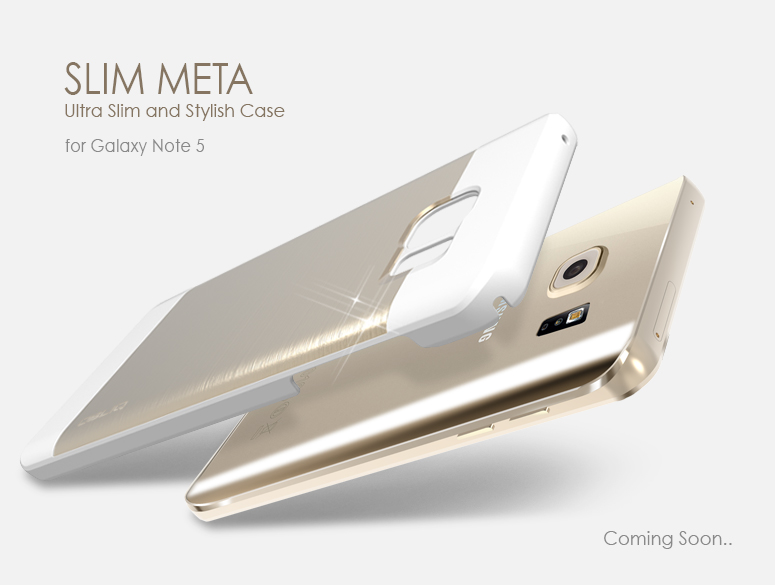 This leaked image of the Galaxy Note 5 is actually quite revealing. Here's what the image suggests:
The Galaxy Note 5 doesn't include an IR sensor, meaning it won't be able to act as a remote control for televisions and other electronics. Of course, smart TVs and other smart appliances can still be controlled via other means, like WiFi direct or Bluetooth.
The camera sticks out much less prominently than on the Galaxy S6. When paired with even the thinnest cases, the camera should not jut out at all. This will prevent scratches to the camera's lens cover, and should help preserve image quality over the life of the phone.
The Note 5 has a slightly curved back, almost the opposite of the curved front of the Galaxy S6 Edge. The shape will make it feel slightly better in the hand, and could help prevent drops.
You can find more information about the Obliq Slim Meta case here.
Can you find any more details that we've missed? What do you think of the leak? Let us know in the comments below, or speak to us on Twitter @mobilefun!