Earlier this week, we brought you images of some new iPhone 6 cases. Today, we have a second batch of cases that are even more interesting than the last.
The first series of iPhone 6 cases have rocker-style volume buttons and mute switch on the left side and the lock button on the right side (moved from the top on the iPhone 5 and 5S). The bottom of the phone isn't easily visible, but as you'll see from the next image we'll have a headphone jack on the left, a Lightning port in the center and a speaker grille on the right.The phone is clearly enlarged, likely to the rumoured 4.7-inch diagonal, although the six rows of four icons remain consistent with the iPhone 5 design.
Interestingly, the case is a dual-layer design, with a TPU inner section (e.g. the red colour in the left-most case below) and a split polycarbonate outer shell (the white and black sections in the left-most case). This shell is made of two pieces of different colours, which can be separated and mixed together. You can see the component pieces separated at the bottom of the image; the inner piece is to the left and the outer shell to the right.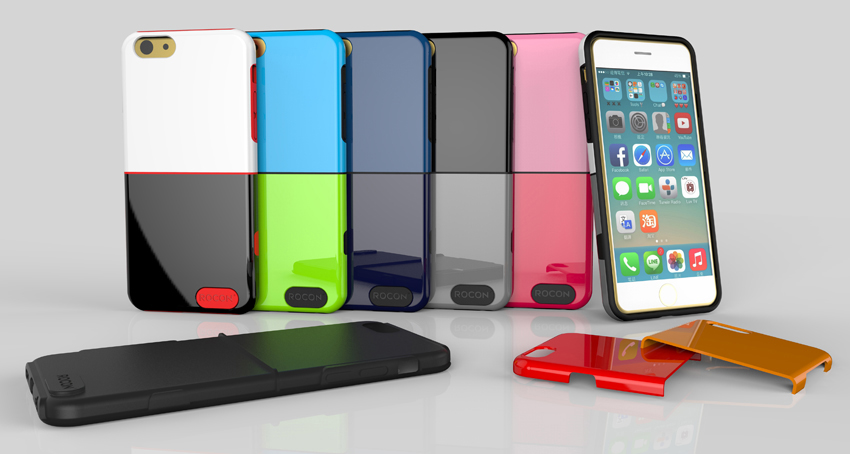 The second group of cases have a similar design, with a TPU inner area and a single piece polycarbonate shell. Here we see a more standard arrangement of two separated volume buttons, with the mute switch above. The right hand side of the phone isn't visible here, but we can clearly see an arrangement of headphone jack, Lightning and speaker grille (from left to right) at the bottom of the phone.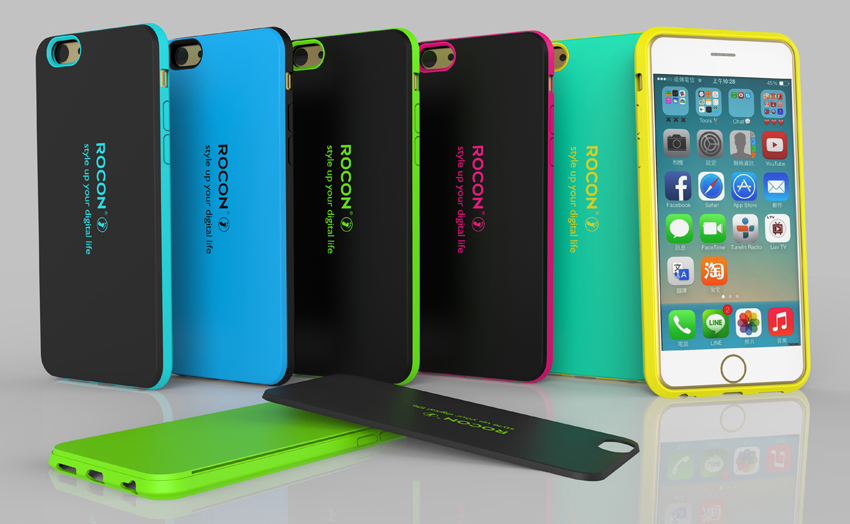 So, these are the cases. What do you think? Let us know in the comments below or on Twitter @mobilefun. Thanks for reading!