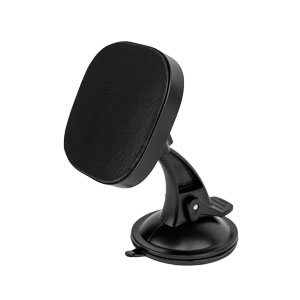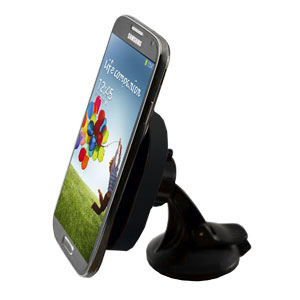 Wireless chargers are getting increasingly popular, but the vast majority that we see are desk docks. Today, we're unveiling something different: a Qi wireless dock for your car. The Air Dock combines a wireless charger and a car holder to produce a brilliant two-in-one accessory. Let's take a closer look.
The Air Dock has a bold streamlined look. Instead of the traditional heavy clasps holding your phone in place, there's just a simple pad. This  micro-suction foam pad holds your phone in place, helped by magnets inside. This means you can just place your phone on the pad, and immediately it will be held into place, without the fuss of squeezing into a clip. Picking up your phone is similarly quick and easy.
Once installed, the Air Dock begins charging your phone immediately. The Qi wireless charger inside is compatible with a wide range of phones from Google and Nokia, and many other phones – including Samsung Galaxy phones and iPhones – can be charged wirelessly using a wireless charging case or cover. For more information on how wireless charging works, check out our guide to wireless charging.
Otherwise, the Air Dock ticks all the boxes that you'd expect. The suction cup mounting allows you to affix the car holder to your dashboard or windscreen, or even your desk at the office. The  car holder can also rotate, allowing you to find the perfect angle and position for your phone.
The Air Dock is a solid car charger and car holder, and should prove quite popular with owners of wireless charging capable handsets. For more information and photographs of the Air Dock, please visit the product page linked below:
You can also see our full range of Qi wireless chargers here. Thanks for visiting the blog and have a good week!