Welcome to our Wireless Charging Guide. Below you will discover the wonders of wireless charging; let's get started!
Page last updated: 15th November 2023
What is Wireless Charging?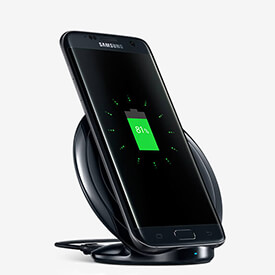 Wireless charging is an innovative technology that enables the convenient charging of devices without the need for cables or physical connections.
One of the primary advantages of wireless charging is its inherent convenience. Instead of repeatedly plugging and unplugging cables, you simply need to place your devices on compatible wireless charging pads or stands. This seamless interaction makes charging hassle-free and enhances user experience. Additionally, wireless charging eliminates the clutter of tangled cables, contributing to a cleaner and more organized environment.
Apple have included wireless charging on their iPhone's since the 8, and Samsung have done that for years; they've also made a wide range of Samsung wireless chargers that work with all phones with wireless charging built in. More recently, OnePlus, Motorola and Huawei have all included wireless charging technology in their handsets.
Compatible devices?
Many phones have wireless charging built-in you can see them here. For devices that do not have built-in wireless charging capabilities, a wireless charging adapter can be seamlessly incorporated.
This adapter effortlessly connects to the device's USB-C port and conveniently slides between the phone and its protective case. Once installed, users can effortlessly place their phone on any wireless charging pad or stand, allowing them to effortlessly charge up their devices. This streamlined solution offers a hassle-free and versatile charging experience for a wide range of devices.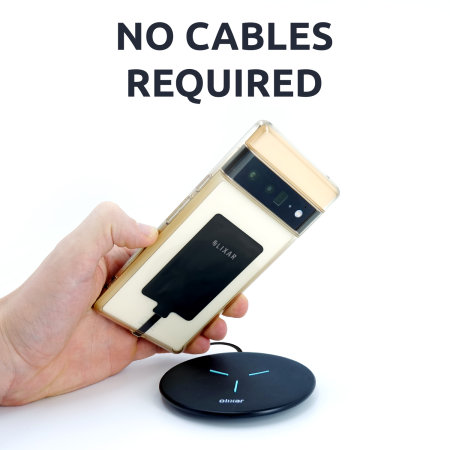 ---
Phones and tablets with built-in Qi wireless charging
If your phone is among one of the devices that appear here, you just need to buy a wireless charger. Note that you don't need to get a wireless charger made by the same company as your phone, e.g. Samsung wireless chargersSamsung wireless chargers work just fine with the iPhone 14.
Apple iPhone 15, iPhone 15 Plus, iPhone 15 Pro, iPhone 15 Pro Max, iPhone 14, iPhone 14 Plus, iPhone 14 Pro, iPhone 14 Pro Max, iPhone: 13 Pro Max, 13 Pro, 13, 13 mini, 12 Pro Max, 12 Pro, 12, 12 mini, SE 2022, SE 2020, 11 Pro Max, 11 Pro, 11, XS Max XS, XR, 8, 8 Plus,
Samsung Galaxy: S23 FE, Z Flip5, Z Fold5, S23, S23 Plus, S23 Ultra, Z Fold4 5G, Z Flip4 5G, S22 Ultra, S22 Plus, S22, Z Fold 3 5G, Z Flip 3 5G, S21 Ultra, S21 Plus, S21, Z Fold 2 5G, Z Flip 5G, Note 20 Ultra, Note 20, S20 FE, S20 Ultra, S20 Plus, S20, Z Flip, Note 10 Plus 5G, Note 10 Plus, Note 10, S10 5G, S10 Plus, S10, S10e, Note 9, S9, S9+, Note 8, S8, S8+, S7, S7 Edge  (Plus more devices)
Sony: Xperia 1 V, Xperia 10 V, Xperia 1 IV, Xperia 10 IV, Xperia 1 III, Xperia 1 II, Xperia 10 II, Xperia XZ3, Xperia XZ2 Premium, Xperia XZ2 (Plus more devices)
LG: V50 ThinQ 5G, V60 ThinQ 5G, Velvet, G8 ThinQ, G7 ThinQ, V30, G6 (US version only), G4 (optional), G3 (optional) (Plus more devices)
OnePlus: 10 Pro, 9 Pro, 9,  8 Pro
Nokia: XR20, 9.3 PureView, 9 PureView, 8 Sirocco
Huawei: P50 Pocket, P50 Pro, Nova 9, P40 Pro+, P40 Pro, Mate 30 Pro, P30 Pro, Mate 20 Pro
Motorola: Edge+, X Force, Droid Turbo 2, Moto Maxx
Microsoft Lumia: 1520, 1020, 930, 929, 928, 920
Google: Pixel 8 Pro, Pixel 8, Pixel 7a, Pixel 7 Pro, Pixel 7, Pixel 6 Pro, Pixel 6, Pixel 5, Pixel 4 XL, Pixel 4, Pixel 3 XL, Pixel 3
Nexus: Nexus 6, Nexus 5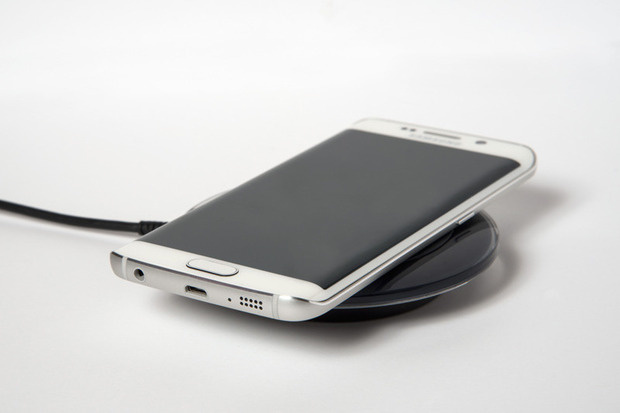 ---
Do I need an adapter?
If your phone is linked below you can purchase a device specific wireless charging adapter, however if It's not you will need a Universal wireless charging adapter and a wireless charger.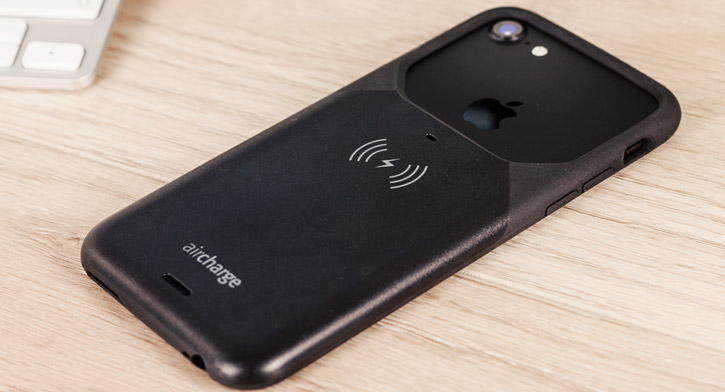 ---
Universal wireless charging adapters
If your phone isn't listed above, then you'll need a universal adapter and a wireless charger. You can get these for phones with Micro USB ports (e.g. Android) and Lightning ports (e.g. iPhone).
You have a choice of an internal adapter, which slides into the back of a case, and an external adapter, which hangs outside. In most cases, we recommend internal adapters.


---
Wireless chargers
Once you've determined your phone has wireless charging built in or you've added it with an accessory, you just need a wireless charger.
There are plenty of Qi wireless chargers available, in different sizes, shapes and colours. You can get Qi chargers for your desk, for your car, or even portable Qi battery packs. One of our favourites is the Slim 15W Fast Wireless Charging Pad from Olixar, thanks to it's sleek modern styling and super fast charging speeds, or see all of our Qi wireless chargers here.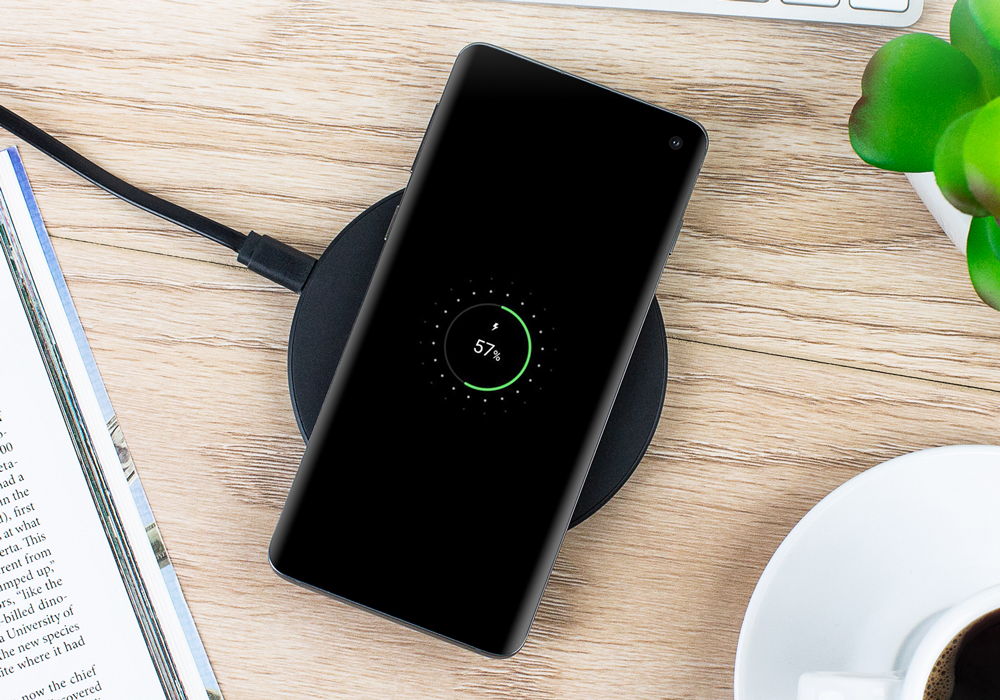 ---
Videos
Our video team has made some excellent videos explaining wireless charging. Take a look at one of the videos linked below!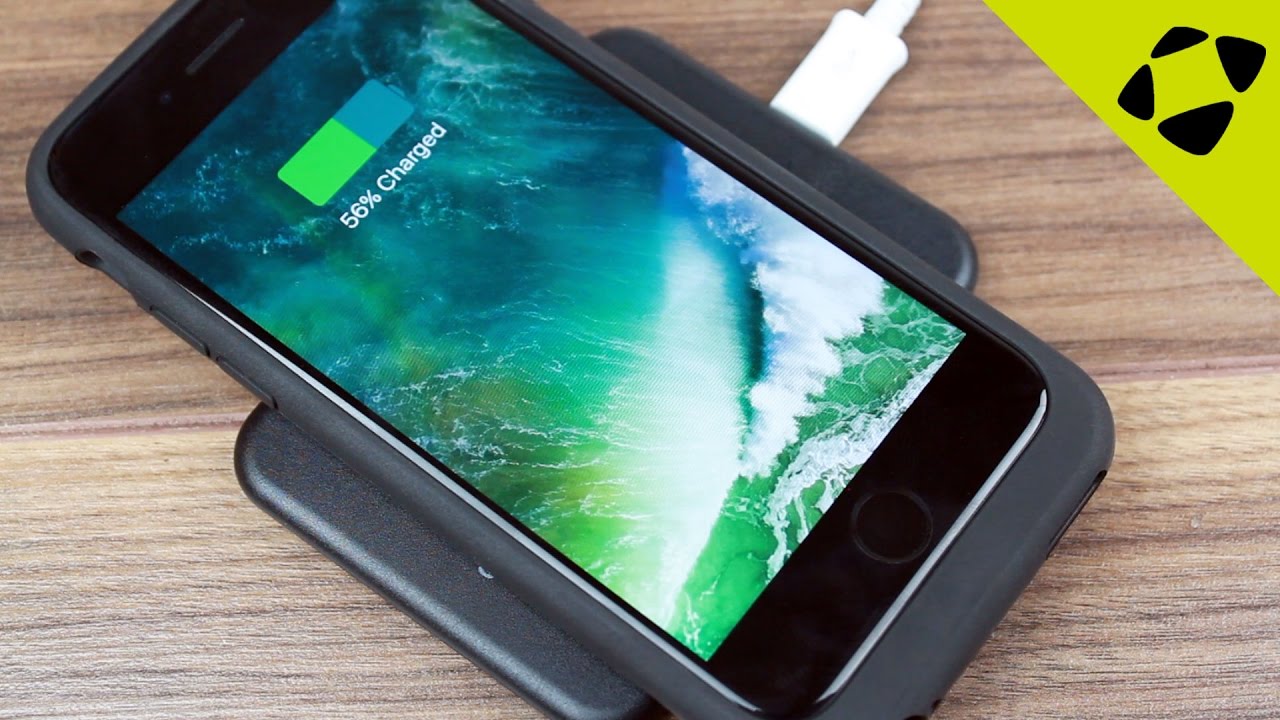 ---
Questions?
Have any questions about wireless charging? Leave them in the comments below, and we'll get back to you with the answers you seek.