Welcome to our Wireless Charging Guide. Below you will discover the wonders of wireless charging; let's get started!
Page last updated: July 20th, 2020
What is Qi?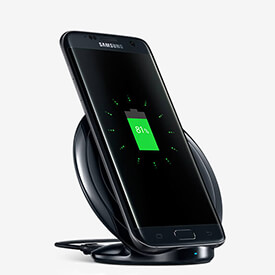 Wireless charging is a technology that allows charging over (very) short distances without cables.
The advantage of wireless charging is that it's quicker and easier, as you don't have to plug and unplug each time – you just place your device on top of your wireless charging pad. It also looks neater.
There are various competing standards for wireless charging. The most popular is Qi (pronounced 'chee'), which has been supported by all of the major companies. Apple have included wireless charging on their latest iPhone models, and Samsung have done that for years; they've also made a wide range of Samsung wireless chargers that work with all phones with Qi wireless charging built in. More recently, OnePlus, Motorola and Huawei have all included wireless charging in their handsets.
Compatible devices?
A few phones have wireless charging built right in. See them here.
Other phones need a replacement rear cover or case. These are built to fit specific phones, so make sure you choose the right one. To make it easier, we've linked to appropriate cases and rear covers.
If a wireless charging cover isn't available for your phone, you can use a universal adapter instead, allowing even much older devices to support wireless charging.
---
Phones and tablets with built-in Qi wireless charging
If your phone is among one of the devices that appear here, you just need to buy a wireless charger. Note that you don't need to get a wireless charger made by the same company as your phone, e.g. Samsung wireless chargersSamsung wireless chargers work just fine with the iPhone X.
Apple iPhone: 12 Pro Max, 12 Pro, 12, 12 mini, SE 2020, 11 Pro Max, 11 Pro, 11, XS Max XS, XR, 8, 8 Plus,
Samsung Galaxy: Z Fold 3 5G, Z Flip 3 5G, S21 Ultra, S21 Plus, S21, Z Fold 2 5G, Z Flip 5G, Note 20 Ultra, Note 20, S20 FE, S20 Ultra, S20 Plus, S20, Z Flip, Note 10 Plus 5G, Note 10 Plus, Note 10, S10 5G, S10 Plus, S10, S10e, Note 9, S9, S9+, Note 8, S8, S8+, S7, S7 Edge  (Plus more devices)
Sony: Xperia 1 III, Xperia 1 II, Xperia 10 II, Xperia XZ3, Xperia XZ2 Premium, Xperia XZ2 (Plus more devices)
LG: Velvet, G8 ThinQ, G7 ThinQ, V30, G6 (US version only), G4 (optional), G3 (optional) (Plus more devices)
OnePlus: 9 Pro, 9,  8 Pro
Nokia: 9.3 PureView, 9 PureView, 8 Sirocco
Huawei: P40 Pro+, P40 Pro, Mate 30 Pro, P30 Pro, Mate 20 Pro
Motorola: Edge+, X Force, Droid Turbo 2, Moto Maxx
Microsoft Lumia: 1520, 1020, 930, 929, 928, 920
Google: Pixel 4 XL, Pixel 4, Pixel 3 XL, Pixel 3
Nexus: Nexus 6, Nexus 5
BlackBerry: Priv (Plus more devices)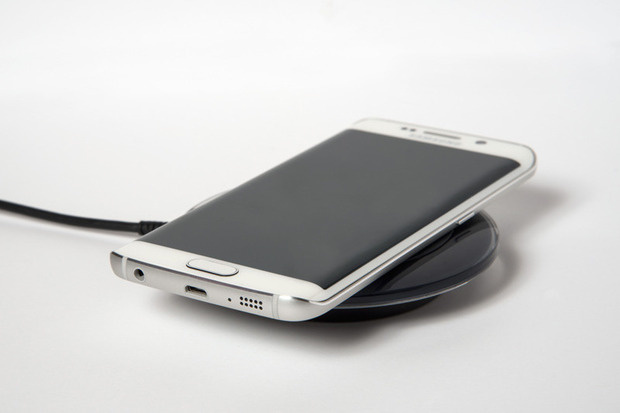 ---
Do I need an adapter?
If your phone appears here, you need the accessory linked and a wireless charger.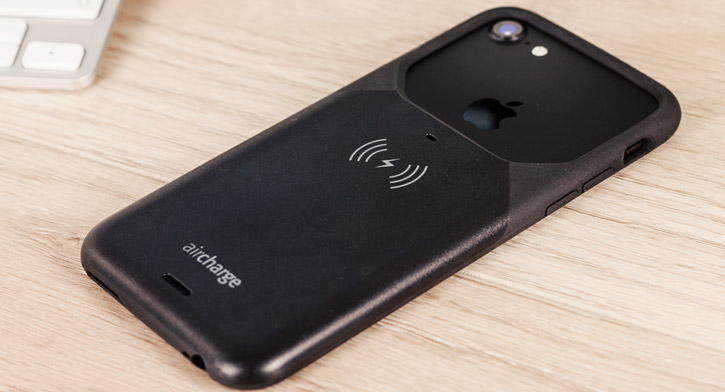 ---
Universal wireless charging adapters
If your phone isn't listed above, then you'll need a universal adapter and a wireless charger. You can get these for phones with Micro USB ports (e.g. Android) and Lightning ports (e.g. iPhone).
You have a choice of an internal adapter, which slides into the back of a case, and an external adapter, which hangs outside. In most cases, we recommend internal adapters.


---
Wireless chargers
Once you've determined your phone has wireless charging built in or you've added it with an accessory, you just need a wireless charger.
There are plenty of Qi wireless chargers available, in different sizes, shapes and colours. You can get Qi chargers for your desk, for your car, or even portable Qi battery packs. One of our favourites is the Slim 10W Fast Wireless Charging Pad from Olixar, thanks to it's sleek modern styling and super fast charging speeds, or see all of our Qi wireless chargers here.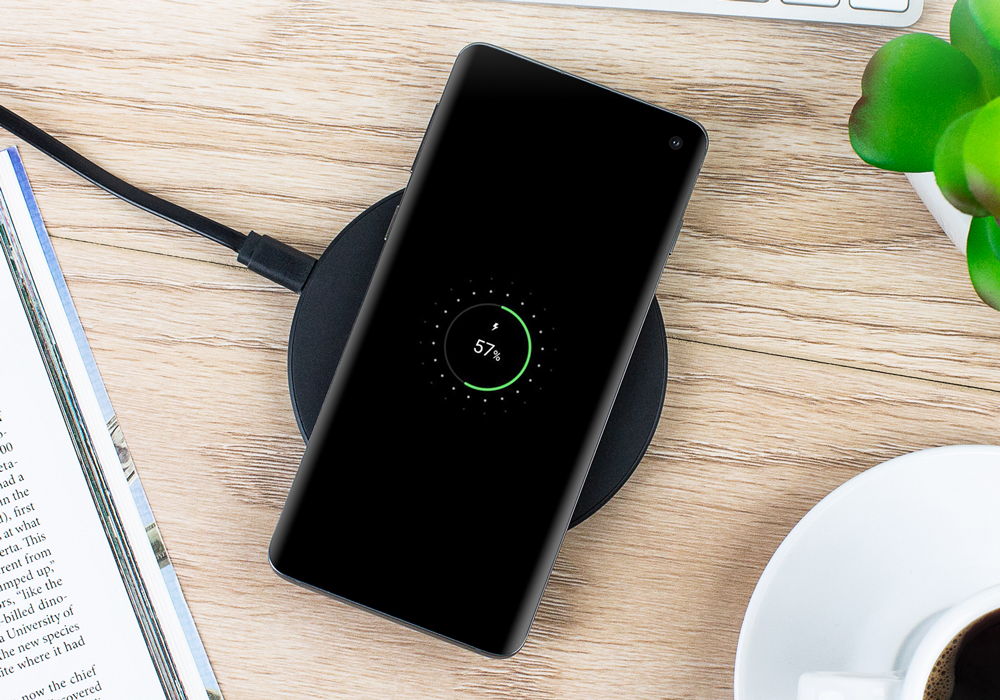 ---
Videos
Our video team has made some excellent videos explaining wireless charging. Take a look at one of the videos linked below!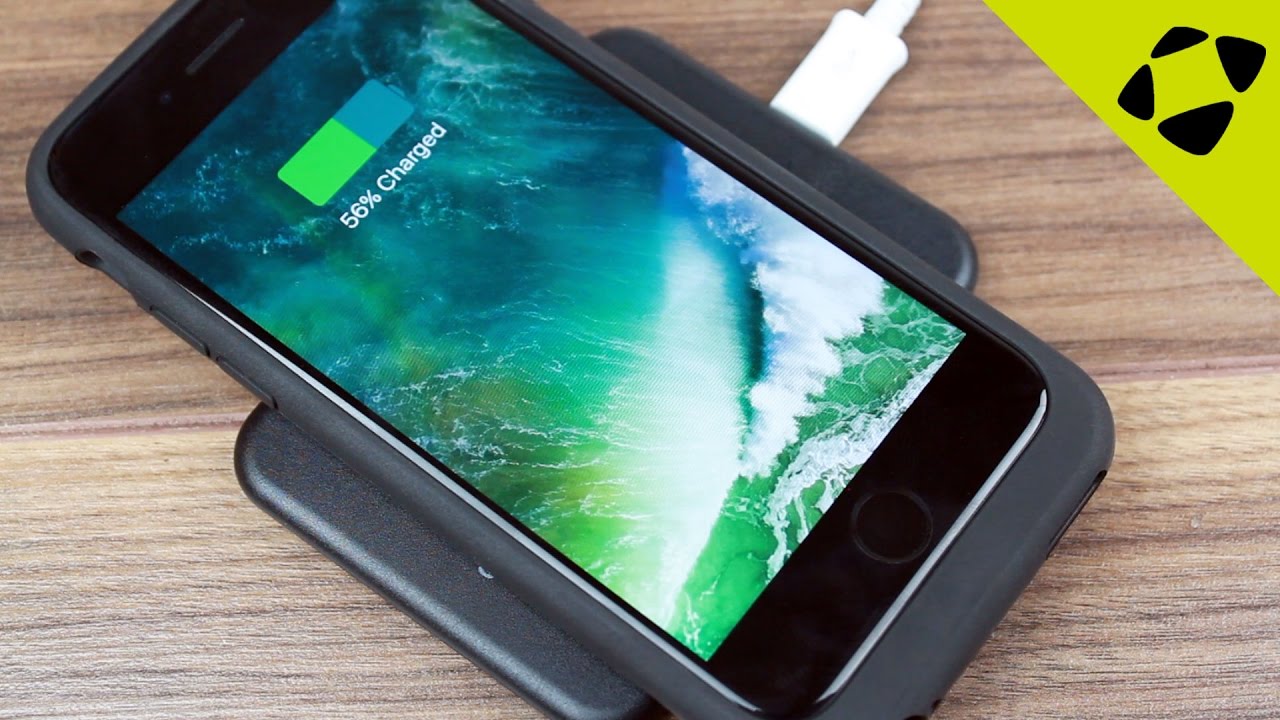 ---
Questions?
Have any questions about wireless charging? Leave them in the comments below, and we'll get back to you with the answers you seek.