We recently received some interesting images that purport to be cases for both of the upcoming iPhone 6 models. The one on the right is for an iPhone with a 4.7-inch display, expected to be announced in June. The left case is for an iPhone with an even larger 5.7-inch display. This larger, phablet-sized model would be released in September.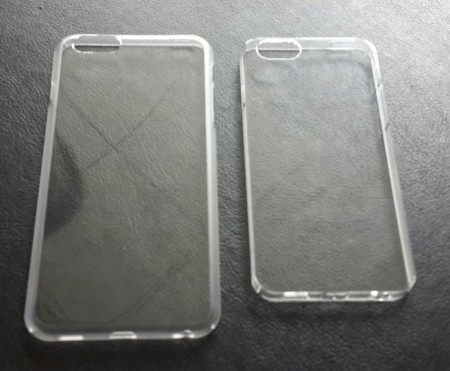 There are a few other details visible on these iPhone 6 cases – namely that we see a similar overall shape to the iPhone 5S, including a camera and flash in the upper left hand corner and the same arrangement of buttons on each side. A Lightning and 3.5mm port are present at the bottom, while another cutout at the bottom is for the speaker.
We've seen a number of reports that Apple will be moving to a larger iPhone this year, and the sizes shown above are often mentioned too. For example, this report from Japanese newspaper Nikkei includes drawings of both the 4.7 and 5.7 models.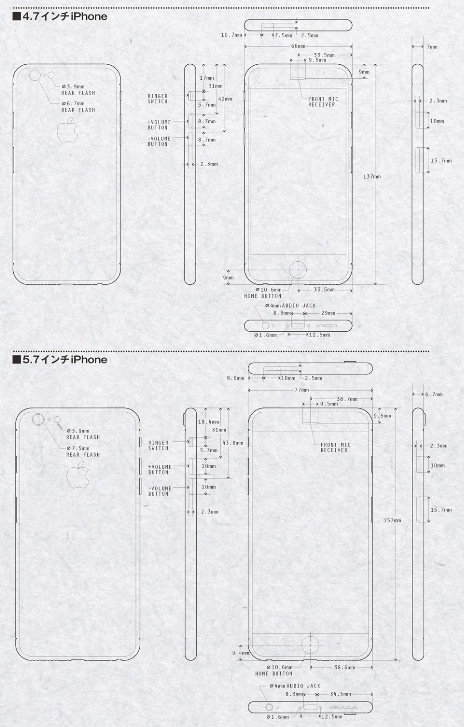 Both models are expected to be made of metal, with the plastic bodied iPhone 5C's low sales perhaps making it a one-off event for Apple. The 4.7-inch model has a 137 x 66mm body that's 7mm thick. The 5.7-inch model is obviously larger at 157 x 77mm, but is also thinner at 6.7mm, requiring the camera protude from the body a small amount.
Perhaps the most compelling evidence is evidence from the ongoing Apple vs Samsung trial, on an internal Apple slide labelled 'Consumers want what we don't have.' The slide goes on to say that all growth in the mobile market is from phones cheaper than $300 or phones with a larger than four inch screen. As Apple aren't in a position to offer unsubsidised phones at less than $300, the only other option is to go bigger… and it looks like that's exactly what's happening.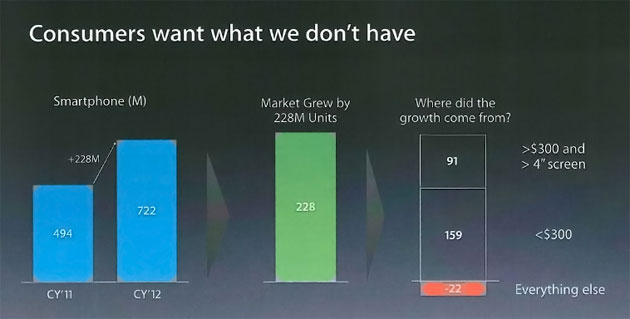 Thanks for having a look at these first iPhone 6 accessories, and I hope you'll let us know what you think in the comments below.