Working from home can be quite difficult especially if you do not have much desk space. For all of us who have been working from home, we know just how important it is to keep our desks clutter-free. Below we'll provide you with a list of the best desk accessories in 2022 that you must have if you want to stay organised.
Working from home means setting up your whole work equipment on your desk and additional accessories for the different devices you have. This means that you'll need quite a bit of desk space and essentially you'll need to keep your desk quite organised.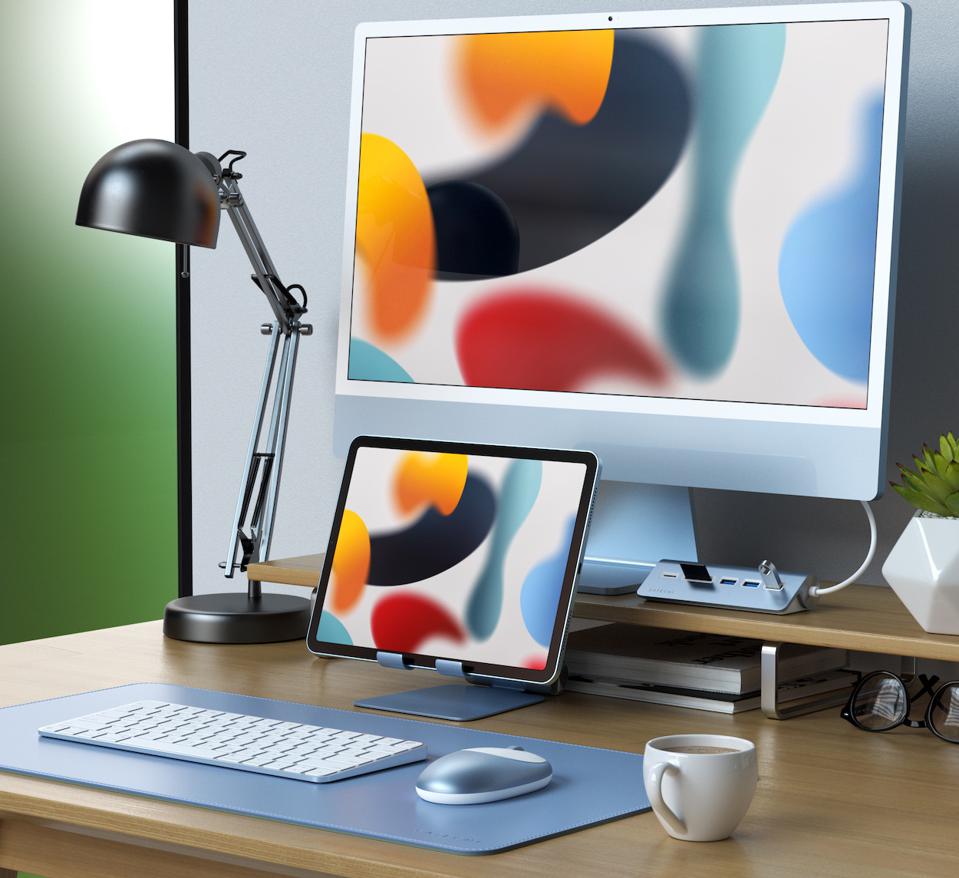 Satechi 5 Port USB-C Charging Hub With SD Card Slot For MacBook
For the many of you who use a MacBook the Satechi 5 port USB-C charging hub with SD card slot for Macbook is the best desk charging accessory for you to have. I personally dislike when all my chargers for my laptop, phone, etc are everywhere, and if you are the same, you'll love this 5 port charging hub.
Compact and light, this 5 port USB-C charging hub is ideal to take with you wherever you want to set up your desk! It includes a port for SD card and a port for a micro-sd card which is quite ideal.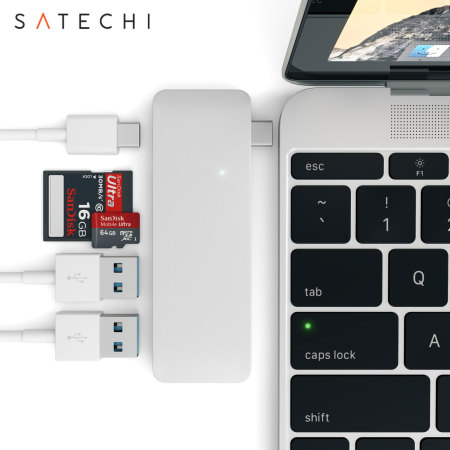 Auraglow Flexible Lamp With 10W Qi Wireless Fast Charger – White
What's more better than a lamp that also features wireless charging? The Auraglow Flexible Lamp with 10W Wi wireless fast charging. With this lamp you'll be able to quickly charge up your device as well as complete your work when you need some extra lighting on your desk. You'll be able to charge any of your devices such as your ipod, iPhone or Samsung etc with this lamp.
The lamp also has 3 different light modes to suit your needs and is also sleek and lightweight so it wont take much space from your desk.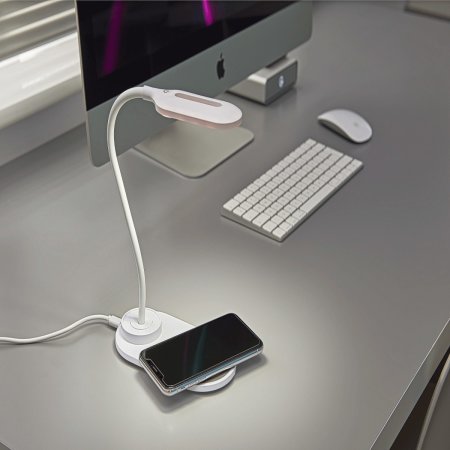 Olixar HD Universal USB Webcam With Microphone – Black
Not all devices have the best quality webcams featured in them, that's why the best step to take is to purchase a webcam. The Olixar HD Universal USB webcam with microphone is the best webcam to use if you want to enhance the quality of your video calls.
Many of us now have video call meetings from home which is a part of our work, therefore having a clear webcam that works well is necessary. No setup is needed as all you need to do is plug it in and you're ready to go! Why struggle to have crystal audio and a clearer image in video calls when you can use this amazing webcam.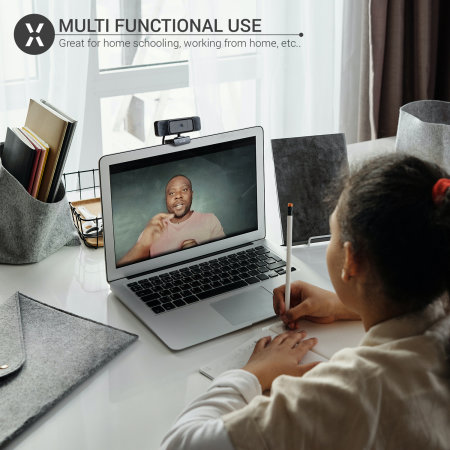 Olixar Adhesive Mini Foldable Laptop & Tablet Stand – Black
To enjoy using your tablet or laptop while working, adding the Olixar adhesive mini foldable laptop & tablet stand to your desk would be great. This stand is suitable for ipads, tablets, macbooks, and laptops. You'll get comfortable viewing of your laptop and tablet as well as improved cooling and a better typing angle.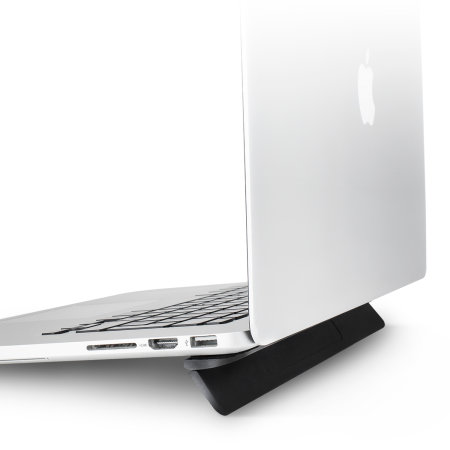 These are only some of the amazing desk accessories you need in 2022 from our store, Mobile Fun. Check out the rest of our collection of desk accessories you need to work effectively!