So you are wondering if the old iPhone 12 cases will fit the new iPhone 13. The simple answer is no, they wont. But lets dive into why they don't and take a look at some you can pick up now!
So although the size of the screens and most of the dimensions of the phone have not changed the iPhone 12 cases will not fit because the new iPhone 13 is slightly thicker than the previous versions. The second, and probably main reasons will be because the new larger camera module is too big for the hole on the iPhone 12 cases.
Not to worry though as at Mobile Fun we have plenty of new iPhone 13 cases!
My personal favourite is this one by Nomad, it's made from Horween leather so it ages with time and use, but it still offers alot of protection for your new phone, plus the fact it will work with MagSafe.
Next we have this one by Spigen. Although a protective case this is still thin and also adds the use of a kick stand on the back which is perfect for watching things on the go.
Next we have this one by Olixar, what I love about this case is that you can still see the colour of your iPhone through it. This also has MagSafe magnets built in so if you want to pick up some new accessories for your iPhone then this is the one to get.
We have a wide range of accessories available to purchase for the iPhone 13 from our store!
I hope you enjoyed reading about all the cases you can get for your new iPhone. To see more products for your iPhone 13, head over to our YouTube Channel.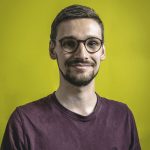 Mark Holmes
Mark is our Product Marketing Specialist with a background of 7 years in marketing. When not researching about the latest tech gadgets to make his life easier he is most likely watching Formula 1.