For those who are already thinking about Christmas presents and the stress of getting the wrong gift or have a birthday who a tech enthusiast in your life, we have curated the best items that will bring a smile to anyone's face this year! From a multi tool pen that will be a saving grace to your Dad to arcade gaming machines, there are many tech gadgets that will fit the purpose.
---
1. 
Olixar Multi Tool Pen – 6 in 1 Multitool Pen with Screwdriver, Phillips & Flathead, Spirit Level, Touchscreen Stylus, Ruler and Refillable Ballpoint Pen (Be Prepared!)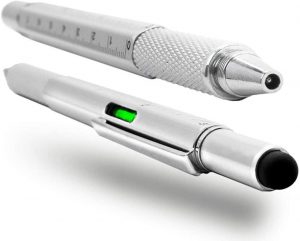 Our favourite tech and gadget for 2021 are Olixar's Multi Tool Pen with 6 much-needed gadgets within one sleek design. With a Phillips and flathead screwdriver, a spirit level and a ruler, you can be prepared for any building and fixing any home accessories. It is small and portable to take with you so are ready for any inconveniences that may appear.
This 6 in 1 pen also includes a ballpoint pen and a stylus that works with any smartphone, including the new Samsung Z Fold 3! It arrives in giftable packaging, meaning less effort if this is a gadget gift to someone important in your life.

---
2. Wireless 10 LED PIR Motion / Light Sensor Strip Light (Light up your Room!)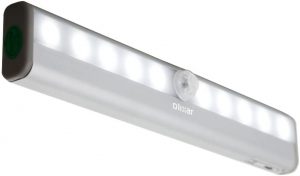 Boost up your Gaming room or any other room that may need lighting up without any hassle! Get yourself the Wireless 10 LED Motion Sensor Light Strip that needs no hardship. It is very easy to mount onto any surface that needs illuminating, with no messy wires ruining the aesthetic of your room. No screws or tools are needed to improve the visibility of your room, just use the strong adhesive strip that will grip to any surface.
The led motion sensor light is the perfect tech gift to make anyone's life much easier. From spaces that cannot have wires and lights installed such as garages, wardrobes and cupboards, it will only light up when it notices detection. It uses AAA batteries which could be the chargeable ones, saving you money and not adding to your electrical bill.

---
3. 3-in-1 Universal Clip Camera Lens Kit (Get the Perfect Image!)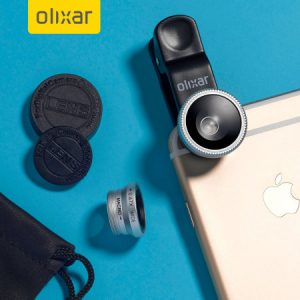 Save money from expensive DSLR's and get the perfect picture every time with the 3-in-1 Universal Clip Camera Lens Kit! It is a perfect gift for those who look to take photos on their smartphone or tablet, young or old! It supports use with any photographic apps, to mix with all the filters that you need.
Combining a fisheye, wide-angle and macro lense in one easy product, you can expand your smartphone features and ensure the jealousy of your friends. It is very easy to use and can clip onto your phone case or directly onto your phone for a no-stress add on.

---
4. ThumbsUp 240-in-1 Multi Game Mini Arcade Machine – Galaxy Black (Throwback Thursday!)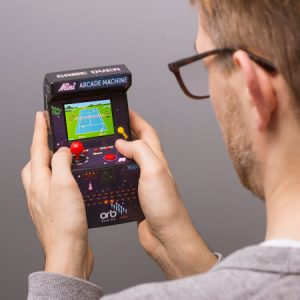 Take your family or friends back to the good old days with the retro games that kept you all entertained for hours with the ThumbsUp 240-in-1 Multi Game Mini Arcade Machine! Loaded with 240 games with a free blast of the past, you can get everyone together with this gift. It uses 3 double A batteries so you do not need to wait for it to be charged, however, you do need to provide those.
This retro game arcade includes game genres such as Sports, Shooting, Puzzle, and Arcade out of the 240 on offer, so there should be something for everybody. For those who want a change from high powered console gaming and take it back, this is a must-buy!

---
5. Arcade Mini Pico Cage Remote Controlled Drone (Entertainment for Hours!)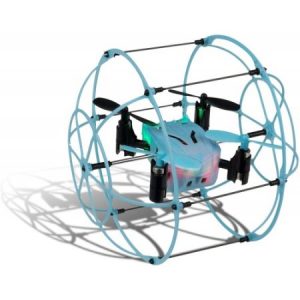 Finally and surely not by least is the Arcade Mini Pico Cage Remote Controlled Drone that will be the joy of anyone's unboxing experience. With multiple modes, you can explore your drone in numerous ways. There is altitude hold, flying and walking modes that enhance your control over the gadget. The protective cage allows for any accidental first crashes so no damage is had and you can continue to improve.
The flying drone can do 360-degree flips to impress anyone that is around! You can put your own lights onto the drone so if you wish to light up the night, green, red and blue are optional for you. There are three-speed options to slow-mo your backflip or speed race others!

---
Wrapping up
We hoped you enjoyed reading about the Best Gifts for Tech and Gadget Lovers in 2021! If you want to know more about any more Tech and Gadgets that were mentioned in this blog or to see even more products available, please click here! Please view our video below to see more Tech and Gadgets that you will 100% want to see more of…
---
Georgia Ryall
Georgia Ryall is the Amazon marketplace apprentice, soaking up all the information like a sponge! After studying Media & Communications at University, is now stepping out to the digital marketing world and wants to learn it all! A huge lover of digital marketing, movies, and gaming (particularly her PS5!)
---