So it's almost been a year since MagSafe for the iPhone was released and we wanted to see if it lived up to the hype that surrounded it.
I've used MagSafe since I bought my iPhone 12 Mini in December last year and I personally love it, but I'll be the first to admit that the hype around other accessories has died off since that initial announcement.
MagSafe Charger
Let's start with the basics, a wireless charger. Now the idea of a wireless charger is that you get convenient charging as you can just put your phone on a pad and then it'll magically charge without you needing to plug a cable in, however the reality is that occasionally if you don't line you phone up with the charger or like me somehow knock it in your sleep, you will wake up with an uncharged phone.
This is where MagSafe comes in as you don't need to move your phone around until you see it charging because the magnets in both phone and charger line up and snap into place. This makes it in my opinion that it's more convenient and more reliable as your phone doesn't slip off the charger.
One thing to note with the MagSafe charger is that it's grip is fairly strong which means you often need two hands to get it off, for me this was more annoying so I bought the below, a sticky surround which holds the puck and I just pick my phone up in the morning without trouble and another benefit is the charger is exactly where I left it.
The only downside is that I like to have multiple places where you can charge your phone so if you want to do the same I would recommend that you get a third party one like the one below so you can get a few and dot them around where you are most likely to need them.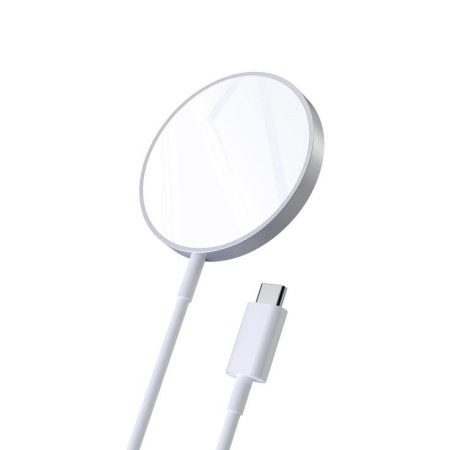 Wallet
The next accessory which I picked up at the same time as my charger was the MagSafe wallet. Now I'll start off by saying I've never been one to have a wallet case as i either wanted more than one card and the ones that carry more are bulky and ruin the aesthetic of the phone.
I was on the fence about the MagSafe wallet, but ended up adding it to the basket anyway. I will say that its not spent loads of time attached to the phone but I do find it nice that the phone and wallet become one thing rather than having to pick them both up or find them both in my bag.
The MagSafe wallet has just had a small update as well. When the iPhone has the wallet attached then the wallet disconnects the iPhone will ping the GPS location of where it has been removed so that if it fell off you should be able to find it. Now a disclaimer is that it's not like AirTags where it will continuously update when other iPhone's are nearby so it won't be so handy if someone takes it from you however it is a nice little feature.
Like with most official MagSafe accessories for iPhone they are not cheap so if you wanted to get a few different colours you can always get one like the Olixar below as they work just as well but do not have the cost attached, although you wont have the Find My feature described above.
Stands and holders
Now although I don't have any of these I've certainly seen plenty of people using them. Let's start with the charging stands, these come in various designs, some of which come with a MagSafe charger, and others you will need to provide your own. But the idea is the same, you have a place where you can charge multiple devices at once and your phone is sort of displayed. I think these are a great idea for the bedside table as they look nicer than just a cable on the side and especially if you need to charge Airpods or an apple watch as well they are all in one place.
The next thing is pretty similar however it's used in cars, it is essentially a magnetic wireless charger that you can attach to a car vent or windscreen and then magnetically attach your phone to. This is fantastic for those of you that use your phone as your sat nav in your car but don't have Apple CarPlay, and as a plus it charges your phone up while you drive so you don't have to worry about your phone dying on long journeys.
Battery
Now this is something that on paper is incredible, slap a battery on the back of your phone and get some more juice. No one can disagree with how convenient that is, however in practice to make the battery small enough to be comfortable to hold with your phone attached means that the battery doesn't really give you much charge, combined with the fact wireless charging itself is less efficient as you will lose some charge to heat. Ultimately for the cost you would just be better plugging your phone into a standard battery bank as it will be cheaper to buy and also charge your phone more!
So MagSafe 1 year later, has it lived up to the expectations? I would say no. It has not turned into this incredible ecosystem of accessories, but the ones that are out I would say most are a solid improvement over what they are replacing and defiantly worth getting if you have an iPhone 12 or the just released iPhone 13.
Let me know your thoughts on MagSafe in the comments below!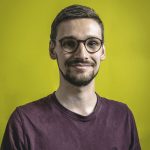 Mark Holmes
Mark is our Product Marketing Specialist with a background of 7 years in marketing. When not researching about the latest tech gadgets to make his life easier he is most likely watching Formula 1.