Many of our homes are transitioning into smart homes with app-controlled light bulbs, App controlled doorbells, smart wall plugs, smart thermostats, smart locks and now smart speakers. The Amazon-owned brands "Amazon Echo" with several variations with Amazon Echo, Amazon Echo Dot and Amazon Echo Spot. With an upgrade from the Amazon Echo Dot, the Spot offers a screen to enhance your Smart Home experience and allows you to ask for music, alarms to be set, current news affairs and much more. We have compiled the best Amazon Echo Spot accessories to make your smart tech even better…
---
1. 
Olixar Camera Cover for Amazon Echo Spot (Keep your Privacy!)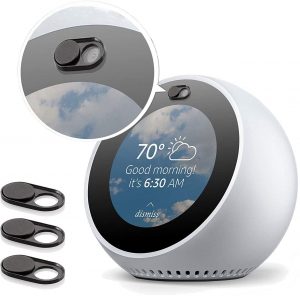 Our top accessory in 2021 to improve your smart speaker is the Olixar Camera Cover for Amazon Echo Spot. There are far too many stories of people's smart home tech being hacked by dangerous people leaving you feeling vulnerable with items in your own home. Former FBI director James Comey that we cover all of our webcams when not using them to communicate with loved ones or work. If this item is by your bed, you want to feel safe and still enjoy the benefits of your Echo Spot.
One of the best Amazon Echo Spot accessories is a webcam cover that comes as a three-pack, which can also work on mobile devices, tablets, laptops and other Amazon Echo devices. The webcam covers are only 1mm thick so are not bulky so will not stick out and ruin the look of your favourite devices.

---
2. Amazon Echo Spot Screen Protector 2-in-1 Pack (Be Scratch Free!)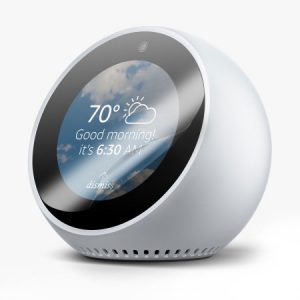 Protect your Amazon Echo Spot's screen from daily scratches and dents from daily life with the Amazon Echo Spot Screen Protector 2-in-1 Pack! Designed for the Amazon Echo Spot, it will fit the circular screen, giving crystal clear clarity for your continued use. No need to worry if your animals push it off the side, the screen will stay protected under the scratch-resistant screen protector!
The Echo Spot screen protector comes with a two-pack of screen protectors, which can be used for multiple spots around your home, or as a backup for those who may be extra clumsy. They are very easy to apply, whether you are a novice or an expert, as it comes with an application card and a screen cleaning cloth. Get no ruined screens and keep enjoying your new smart home tech.

---
3. Premium Mobile Phone Cleaning Cloth – 15x22cm (Keep all your screens clean!)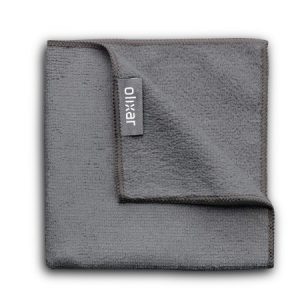 Keep your screens clean from little thumb marks, dust and most importantly any potential germs, especially in this day and age. This can be done with the Premium Mobile Phone Cleaning Cloth – 15x22cm, which effortlessly allows you to keep your Amazon Echo Spot spotless. This microfibre cleaning cloth is the perfect compact size for you to keep anywhere so you can take it on the go. Made out of thick premium material, it removes all marks without much effort, ensuring it stays clean.
This cleaning cloth is reusable by simply rinsing in warm water and allowing it to dry, for it to be back to new and cleaning all of your favourite devices. You can use it on all of your Amazon Echo devices, mobile phones, tablets, laptops, glasses and more! A must needed accessory to keep your Amazon Echo Spot as new as when you got it!

---
4. Veho Kasa App-Controlled E27 Smart LED Lightbulb 7.5W – 2 Pack (Light up your life with Vocal Demands)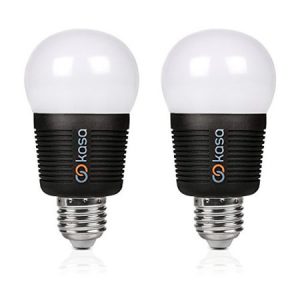 Upgrade the lights in your home and purchase the Veho Kasa App-Controlled E27 Smart LED Lightbulb 7.5W – 2 Pack! Get the option to connect your two new bulbs to your smartphone (IOS and Andriod), where you control turning them on and can change the 16 million dimmable colours in any way that you please. In this two-pack, you can choose multiple rooms, even if they are not in the same room as your Amazon Echo speakers. They are also low energy so you do not need to feel bad about extra energy in your home.
Smart home accessories do not get any more popular than smart lighting. You get 15,000 hours with the 7,5 watts so you get an endless amount of fun. You can schedule the lighting with your Amazon Echo Spot or through your mobile app, even set to your favourite music.

---
Wrapping Up
We hoped you enjoyed reading about The Best Accessories for your Amazon Echo Spot that you should buy in 2021! If you want to know more about any more Amazon Echo Spot products that were mentioned in this blog or to see even more products available, please click here! Alternatively, if you want to see some more Smart Home products to improve your home, please click here!
---
Georgia Ryall
Georgia Ryall is the Amazon marketplace apprentice, soaking up all the information like a sponge! After studying Media & Communications at University, is now stepping out to the digital marketing world and wants to learn it all! A huge lover of digital marketing, movies, and gaming (particularly her PS5!)
---