Revealing their newest (& possibly most sophisticated) iPhone series, Apple has really stepped it up when it comes to mobile devices. With the new iPhone 13 series peaking on everyones radar & emerging into some new homes, you're definitely going to want some good information on high quality protective gear.
The iPhone 13 & iPhone 13 mini.
Both gorgeous mobiles with a sleek design & impeccable colour – if you are going to be a proud owner of one these beautiful devices you want full protect to ensure its longevity.
So let's have a look at some of our best tough case options that may well be suited for you!
1.     Olixar ExoShield iPhone 13 Bumper Case – Black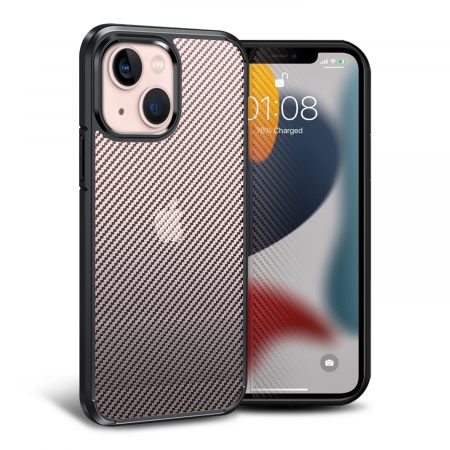 Available for £12.99/$17.77
This case designed by Olixar embodies the protection of reinforced corners for those sudden drops, bumps & scrapes. Making those vulnerable edges of the iPhone 13/13 mini all the more stronger & impact resistant. With a carbon fibre texture that is semi-transparent you can subtly show off your new phone whilst knowing that it has extra grip with a non-slip & hard-wearing materials that offer a long lasting protection like no other.
It is magsafe compatible, so there is no hassle when needing to charge your new device & has cut-outs to access all ports & features.
Available for both the iPhone 13 & iPhone 13 mini – so there is no reason to compromise whichever iPhone 13 model takes your fancy!


2.     Ghostek Exec 5 iPhone 13/Mini Genuine Leather Wallet Case – Black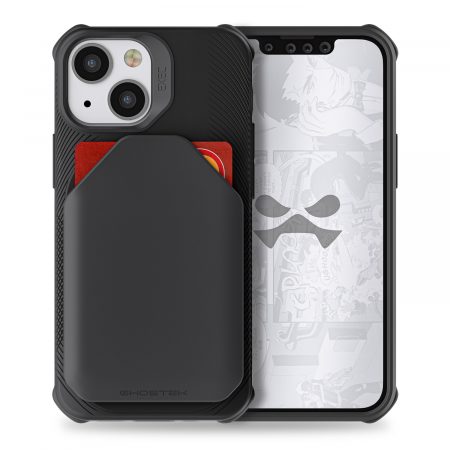 Available for £39.99/$54.67
Combining the best qualities of TPU (thermoplastic polyurethane) and PC (polycarbonate) and being military grade drop tested. This case is flexible, malleable form-fitting, whilst adding a hard, sturdy bumper which keeps your device safe from shocks and drops from 2 meters.
Genuine leather material makes this case versatile, as its subtle, understated design exudes minimalism whilst being highly functional too. An addition of a wallet on the case lets you keep your personal cards close & safe no matter where you're travelling to. You can cut down the bulk of your everyday carrying habits with this case – there's less of stress to know where everything is when it's all in one place.
Available for iPhone 13 & iPhone 13 Mini.
3.     Olixar iPhone 13 Camera Stand Case – Green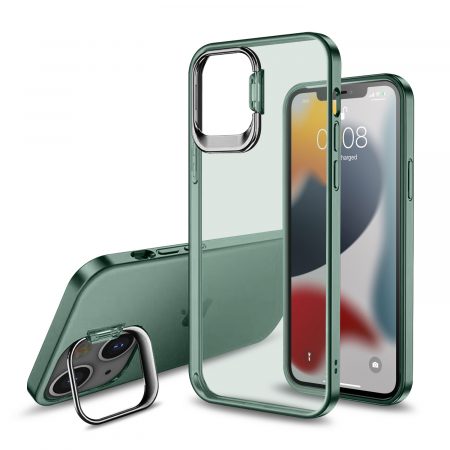 Available for £12.99/$17.76
Have complete protection and functionality with this iPhone 13 camera stand case from Olixar.
Generated from special strong and lightweight durable material, this case provides you with long lasting protection for your iPhone 13 without making it cumbersome. It has a camera stand on the back, an ingenious ring loop system that is raised around your iPhones camera. This helps to protect your device when you put it on its back, stopping scratches, scrapes and bumps that may impact your photo quality.
It's a slim fitting design with a green tinted translucent colour that adds depth to your new iPhone 13 & shows off the beautiful detail of the device itself. No extra bulk is added with the application of this case & it fits right in your pocket seamlessly.
This case is only available for the iPhone 13 & has other translucent colours to choose from!

4.    Incipio iPhone 13 Mini Grip Case – Clear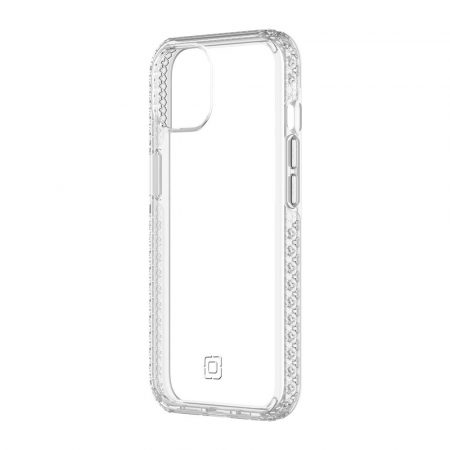 Available for £34.99/$47.83
This stunning case from Incipio locks around your new iPhone 13 Mini, gripping so that there is little to no chance of any accidental falls/drops. The clear case design is completely transparent so that you can enjoy your new device in all its glory. It is perfect for adding some style to your life, as well as reducing stress through its innovative shock absorption technology & 100% protection!
This case is only available for the iPhone 13 & iPhone 13 Mini.
Wrapping Up
Discover more accessories on site & let us know what you think.
For either the iPhone 13 / iPhone 13 Mini you can pick 'n' mix from a wide selection of highly functional & aesthetically pleasing accessories.
We hope you enjoyed the live event as much as we did, thank you for taking the time to read this & if you have any queries/questions, please leave a comment below.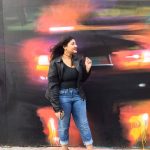 Junita Minhas
Junita is a digital marketing apprentice that is discovering a new found passion in technology & developing her creativity.