Instead of purchasing expensive, old fashioned Satnav systems, we often find ourselves using our handy smartphones to get us from A to B, particularly to new places. Rather than relying on a passenger to hold your device or trying a balancing act in your car, a car phone holder has saved all the trouble. We have collected the best Magnetic Car Phone holders that are a must-have car accessory, to keep your phone in place through the windiest of roads and easy to use! Read on to find out more…
---
1. 
Olixar Magnetic Car Phone Holder, Mount to Windscreen or Dashboard (Strong Hold anywhere in your Car!)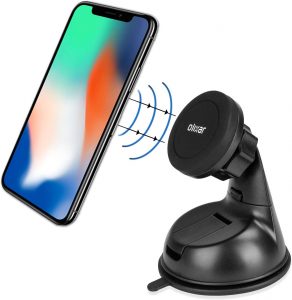 Our favourite magnetic car phone holder for 2021 is Olixar's Magnetic Phone Holder for Car, being able to be mounted to either windscreen or dashboard. It is super sturdy, whether you drive on bumpy country roads or speed race on the tracks, it has unbeatable strength that will not drop your phone. It is specifically designed to use your smartphone in both landscape and portrait viewing, so you can fit charging cables into the port simultaneously. 
Olixar's Magnetic Car Phone Mount has been recommended by industry experts with winning the title "Auto Express Best Buy" amongst numerous other industry awards. No matter what brand you side with, the holder will fit all smartphone devices, even if they are protected in bulky phone cases. Upgrade your driving experience today!

---
2. inVent Universal Smartphone Magnetic Air Vent Holder (The best View on your drive!)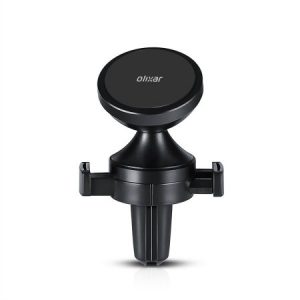 If you do not like car phone holders that go onto your dashboard or windscreen due to any distractions from your view, a vent car phone holder may be your perfect match. Take that option with the magnetic power and you get the inVent Smartphone Magnetic Air Vent Holder! It is very easy to install onto your air vents, featuring a four-way clip, allowing you the option to place vertically or horizontal depending on your mood. It should work with most cars on the road, so do not worry if your car vents seem different to your last model!
This Vent Car Holder offers you 360-degree viewing and angles so that you do not need to worry about not seeing the next direction or a call coming through. The purchase of the car phone holder also includes two magnetic plates. You need to stick one onto your phone or phone case and then you can use any of the magnetic ranges, without having to change your device or magnet.

---
3. Magnetic Vent Mount Universal Smartphone Car Holder (Cushion when you mount your phone!)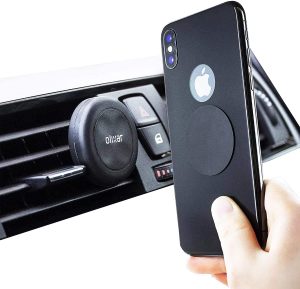 If you want another air vent car phone holder option that fits into your sleek car's aesthetic, we may have found the one for you. The Magnetic Vent Mount Smartphone Car Holder is cushioned to ensure no dents and scratches will occur against your phone from your car's interior. It is very easy to install the car holder, with a four-way clip to be used on either vertical or horizontal vents. The ease of mounting your phone onto the car phone mount is one-handed docking, to get you out and about much quicker!
The Vent Car Phone Holder comes with two extra strong magnetic stickers, which you can stick on the inside of the phone case, to hide the magnetic and keep your phone protected, even when mounted. It is a universal design, so will work with any smartphone, big or small!

---
4. Scosche Magic Mount Magnetic Car Dash/Window & Desk Holder (Catch All the footage!)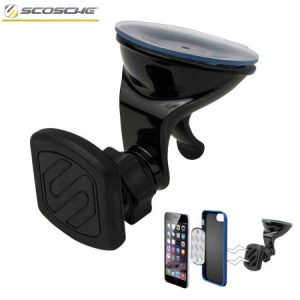 If you are looking for a car phone holder windscreen mount to optimise using your smartphone or tablet for directions or entertainment, the Scosche Magic Mount Magnetic Car Dash/Window & Desk Holder is the perfect match. This phone mount can stick anywhere from your office, your car windshield or even your gym equipment! Take it everywhere with you. It gives you 360-degree rotation so can change from the driver to the passenger view in seconds.
This magnetic phone holder works even if your device is in a phone case, allowing your phone to stay safe or keep its chosen style at any time. The magnetic plates are very strong and allow compatibility with all smartphones, tablets and even satnav devices. With the option for landscape or portrait modes, it has something for everyone.

---
5. Scosche 10W MagicMount Charge Magnetic Car Holder & Qi Wireless Charge (No Wires, No Mess!)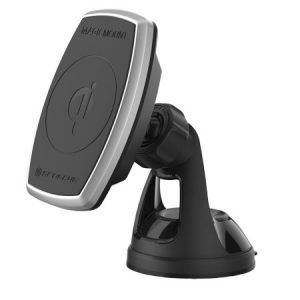 Our last top is by far not the least favourite, just slightly higher in price. You do get what you pay for with premium car phone holders. Save the cables and the tears with MagicMount Magnetic Car Holder & Qi Wireless Charge! An in-car phone charge has been so fast with speeds of up to 40% faster than conventional wireless charging. Your phone does need to be Qi-enabled to use the charging aspect of this car holder.
No fears of your phone dropping mid-turn as this has two super strong magnets that come with your purchase that ensure the sturdy holder keeps its grip on the car and your device. It fits all smartphones, so whether you have the newest upgrades or prefer the iPhone 5, it will be secure.

---
Wrapping Up
We hoped you enjoyed reading on the Best Magnetic Car Phone Holders 2021! If you want to know more about any of the products mentioned in this blog or to see even more products available, please click here! Alternatively, if you want to see more information about one of our products, please see our video below!
---
Georgia Ryall
Georgia Ryall is the Amazon marketplace apprentice, soaking up all the information like a sponge! After studying Media & Communications at University, is now stepping out to the digital marketing world and wants to learn it all! A huge lover of digital marketing, movies, and gaming (particularly her PS5!)
---