Stands for your MacBook Air or MacBook Pro are a must have accessory for your home office while you're working from home, in your work office or anywhere else you may find yourself working, as they add a number of benefits for both convenience and comfort.
Firstly, they bring about added comfort by raising your laptop to a comfortable viewing height which is better for your eyesight and helps to improve posture, whilst reducing neck strain. Additionally, they aid heat dissipation which is much-needed for cooling for your MacBook Air or Pro. Thirdly, stands also help to create a more space-efficient working area.
To help you choose the right stand, we've shortlisted the best MacBook Air and Pro stands for 2021.
---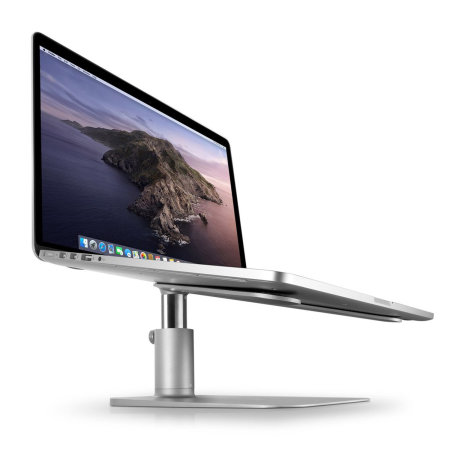 Available for £79.99/$92.99
Twelve South is renowned for its Apple-inspired products, making this HiRise Mount & Stand a perfect accessory for your MacBook. Unlike most MacBook stands, this stand is capable of being positioned at various heights, as it features a spring-loaded stem to allow you to position it exactly at the height you want to, ideal for when you want to match the height of your iMac or external monitor. Twelve South has lined the arms of the stand with soft silicone to ensure your MacBook is kept damage-free and to ensure it doesn't slip off. Finished in a brushed silver tone, it'll match the colour of your silver MacBook perfectly too.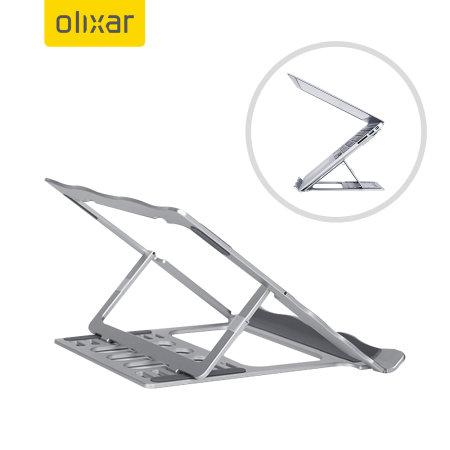 Available for £16.99/$19.99
This adjustable MacBook stand and mount from Olixar has been designed to be foldable, lightweight and portable, meaning it'll easily fit in your bag and you're able to take it anywhere with you. Olixar has designed this with ergonomics in mind and so the stand is able to elevate your laptop up to a height of 6 inches. As mentioned above, the added height also helps with heat dissipation and avoids your MacBook from overheating.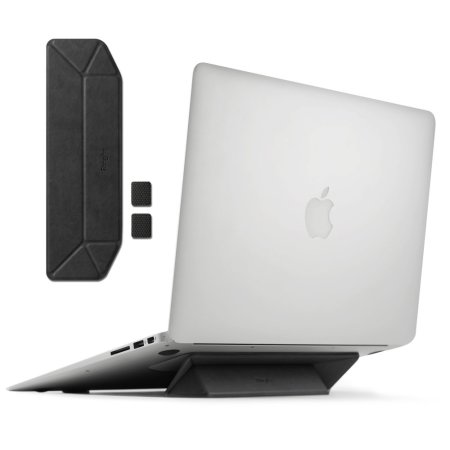 Available for £14.99/$17.49
Another portable and foldable design, this time for Ringke. Made from a high-quality leather-style material, the stand is ultra-slim and sleek design and barely noticeable when paired with a MacBook. When folded into position, the stand is capable of elevating your MacBook Air or Pro by 10-15 degrees of the surface it's on. Ringke have also included two non-slip protection pads, which help to decrease the chances of your MacBook slipping when placed on the stand.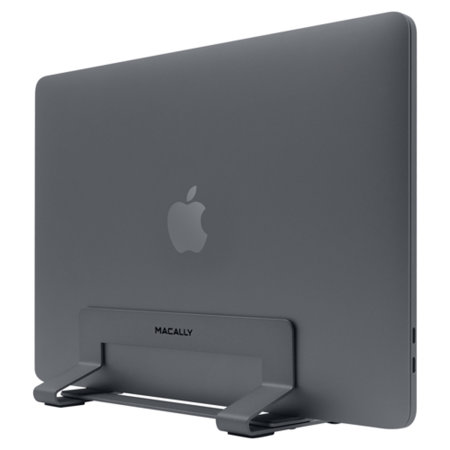 Available for £34.99/$40.99
If you're connecting your MacBook Air or Pro to an external monitor/display and have chosen to close your MacBook, then this Vertical Stand by Macally is the perfect stand for you. Designed for MacBooks between 13″ to 17″, is ideal for keeping your workspace organised and allows you to maximise valuable desk space. The Macally stand is made of solid steel with a non-slip rubber base, meaning once you're MacBook is placed within it, it'll be kept in position safely and securely. Macally has made this stand in both space grey and silver, making it the perfect stand to match the colour of your MacBook.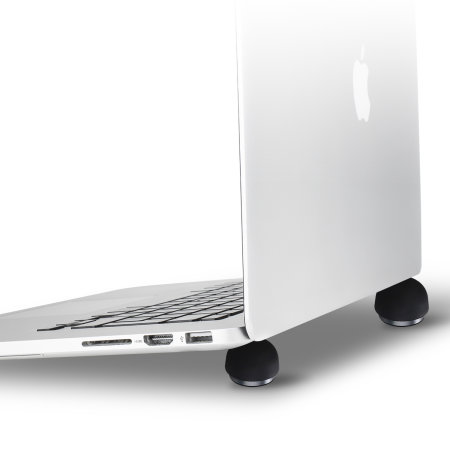 Available for £9.99/$11.99
Unique in their design, these 'Mushroom' stands are ideal for raising your MacBook slightly off your desk or any other flat surface high enough for an improved viewing angle and also to help cooling. With a non-slip design, the stands are extremely lightweight and portable, allowing you to take them with you in your bag whenever you require them.

---
We hope that you found this article useful and if you have any questions, please leave a comment below and we'll get back to you. Alternatively, check out other MacBook blocks.
Amit Patel