Now in its third generation for 2021, the iPad Pro 11″ has been updated in a number of different areas including the use of Apple's M1 processor, 5G capabilities and improvements to the front-facing camera. Apple has also reduced the weight of the iPad Pro 11″, whilst including Thunderbolt support.
With the starting price of the iPad Pro 11″ coming in at £749 and top of the range spec costing £1899, you'll certainly want to keep your iPad Pro safeguarded and kept damage-free, which is why we've created this guide on the best cases and covers for the 11″ iPad Pro for 2021.
---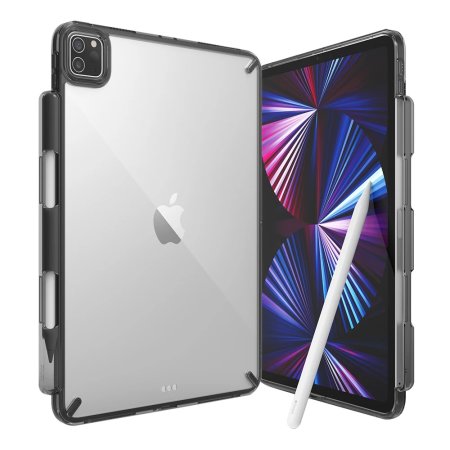 Available for £19.99/$23.49
The Fusion X iPad Pro 11″ Case features a hybrid dual-layer design that provides excellent drop protection thanks to the extensive military drop tests, Ringke has put the design through. The case has also been designed with a raised bezel around the front of the iPad Pro's 11″ display and rear camera, to provide protection against scratching. Overall the case is relatively slim and the transparent design allows for your iPad Pro's sleek design to shine through, whilst the Apple Pencil holder is certainly useful for keeping it protected and charging it too.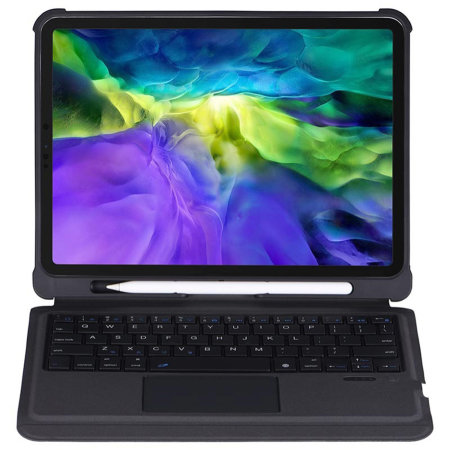 Available for £50.99/$58.99
If you're thinking of making the swap from your laptop in favour of the iPad Pro 11″, then this keyboard case from 4Smarts will make that transition easier as it features a QWERTY keyboard and a trackpad. In addition, the case also includes a built-in Apple Pencil holder and a built-in stand on the rear to make using your iPad Pro 11″ easier for when your working or studying. In terms of protection, the case will guard your iPad Pro against scrapes and drops without any issues.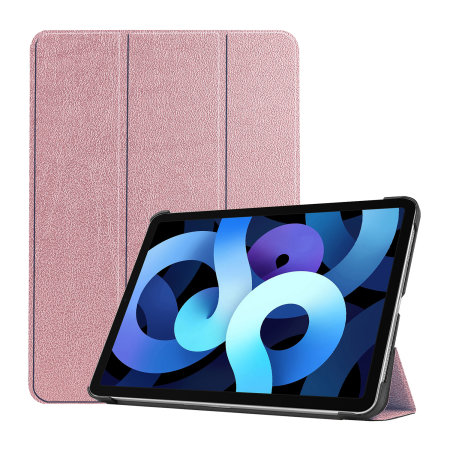 Available for £14.99/$17.49
With the iPad Pro 11″ only available in Space Grey and Silver, you may want to add a splash of colour to it by combining it with this leather-style folio case in rose gold from Olixar. Designed to cover both the body and display of the iPad Pro, this slim case offers 360-degree protection. Olixar has also thought about functionality as they've included auto sleep/wake functionality and a multi-angle folding stand. If rose gold's not your colour, then this case is also available in black too.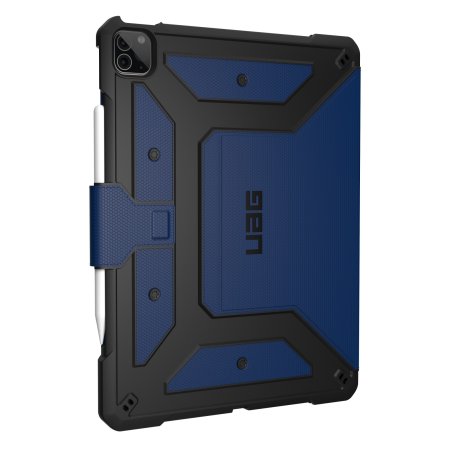 Available for £74.99/$86.99
The UAG Metropolis iPad Pro 11″ case provides great protection and functionality. Unlike most protective cases on the market, the Metropolis Series is lightweight and slim yet still offers military-grade drop protection. UAG have also thought about functionality as they've included a slot for an Apple Pencil and an adjustable rear stand for comfortable viewing and typing.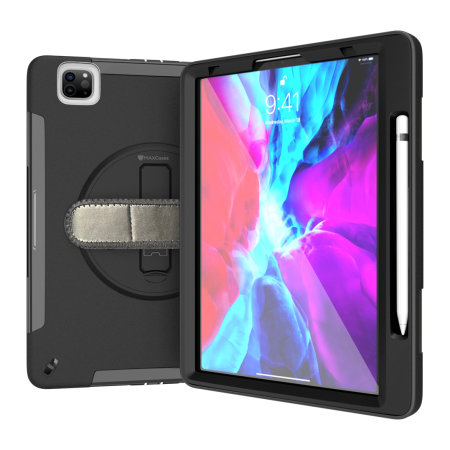 Available for £54.99/$63.99
As the name of the case suggests, this MaxCases Extreme-X case has a rugged and durable design with a built-in screen protector to provide 360-degree protection to your iPad Pro 11″ from drops, impacts and scratches. The case also includes a number of useful features including a shoulder and hand strap, a built-in kickstand and a slot for an Apple Pencil too.

---
Thanks for reading this article on the best cases for the 2021 iPad Pro 11?. We hope that you found this useful and if you have any questions, please leave a comment below and we'll get back to you.
Amit Patel