Apple's latest release, the AirTag is proving to be extremely popular and gives users the ability to easily track their everyday items such as car/house keys, luggage, pets and much more through the 'Find My' app on their iPhone, iPad or Mac.
As with any Apple product, there's a huge number of accessories available with the AirTag being no different. With there being a large variety of accessories available, we've created this guide on the best AirTag keychains, loops and holders, to help make the decision process on which accessory to opt for easier.
---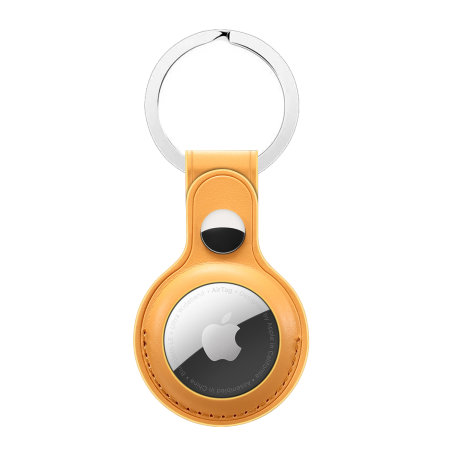 Available for £12.99/$15.49
Made from faux leather and combined with a clear window, this Apple AirTag keyring from Olixar provides a smart and stylish look for your AirTag. Overall it has thin design and has a conventional keyring, meaning it can be secured to most items including your bag, house/car keys or your pet's leash. Olixar also offers this keyring holder in black, pink and blue options too.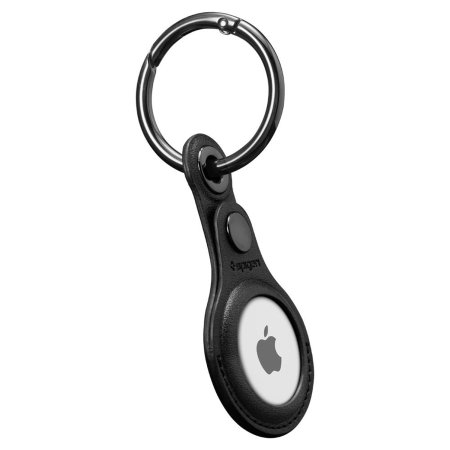 Available for £22.99/$26.99
The Spigen Valentinus AirTag Keyring is very similar to the Olixar option above. It's also made from a leather-style material and has a clear window to showcase your Apple AirTag, however, where it differs is the keyring attachment. Spigen have opted for a carabiner loop for ease of use which gives you the ability to quickly swap and what your AirTag is attached to.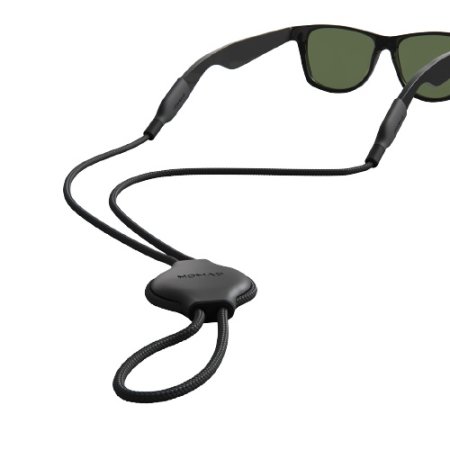 Available for £24.99/$28.99
Nomad have certainly thought out of the box with their AirTag glasses strap and is perfect for anyone who's constantly forgetting where they've left their glasses or simply want to keep track of their expensive sunglasses. Combining an AirTag holder onto the strap, it also acts as a tensioner to keep your glasses secure in position for times when you're exercising. Nomad have also made this to be universally compatible with all different glasses sizes.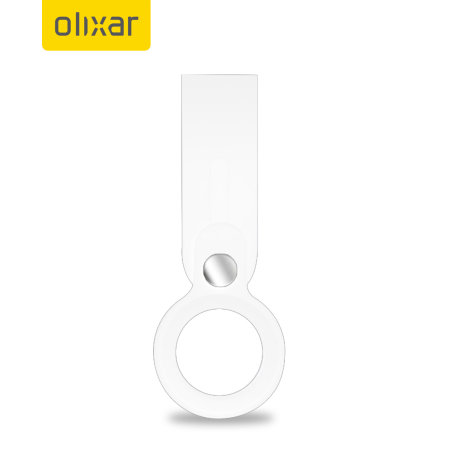 Available for £9.99/$12.99
One of the everyday items Apple mentions that their AirTag will be useful for is bags and luggage. This luggage loop/tag from Olixar is made from a durable silicone material that can be easily attached to your bag's handle or strap. It's also available in a number of colours too; white as shown above, black and lilac.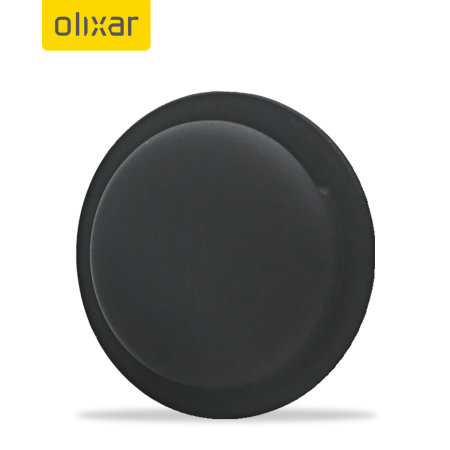 Available for £9.99/$12.99
If you're planning on attaching your AirTag to your iPad, AirPods, tv remote or even your camera then this Olixar Silicone Pocket is the better option to opt for instead of a keyring or loop. Designed with an adhesive back, simply peel of the rear protective layer and secure the pocket to your item, then slot your AirTag in. As it's made from silicone, its extremely thin and doesn't interfere with the signal transmitted by your AirTag. Olixar have included four in the pack too, meaning you can easily change and swap between items.

---
Thanks for reading this article on the best cases for Apple AirTag. We hope that you found this useful and if you have any questions, please leave a comment below and we'll get back to you.
Amit Patel