Getting a new custom-built PC can be the most exciting immersive experience, knowing you have the fastest gaming speeds and have the perfect 4K monitor to ensure the best picture. Getting the best of quality for your PC and Monitor, desks and more, can really empty your pockets! Add on the extra accessories necessary for your setup and you can add even more strain to your bank account. We have budget-friendly PC gaming accessories that you can not miss out on! Here's what you need to know…
---
1. Rebeltec Liberator Wired Mechanical Gaming Keyboard (A keyboard that can take a beating in intense games!)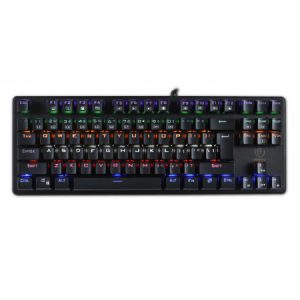 Arguably one of the most important accessories that you will need for your battles on Call of Duty, will be a sturdy keyboard that can take the spammy kill button presses that will inevitably occur. The best one we can recommend is the Rebeltec Liberator Wired Mechanical Gaming Keyboard, which is a premium mechanical keyboard with an aesthetically pleasing multicoloured backlight.
This is the ultimate gaming keyboard as it boasts 8 multi-media keys so if you are needing to change the volume to your gaming headset to hear someone creep up behind you, you can and will so you never lose those games.

---
2. Rebeltec Destroyer Ultimate Precision 8 Button Gaming Mouse (Make those perfect shots!)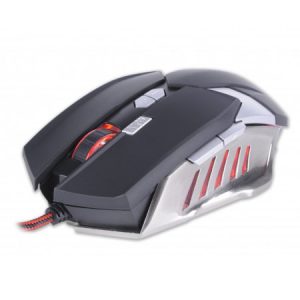 Another very important part of your gaming setup will include the best mouse, to ensure every move is the perfect one for that dub! The best mouse for a good price is easily the Rebeltec Destroyer Ultimate Precision 8 Button Gaming Mouse. There is dedicated software that allows you to personalize the controls to suit your style of play, so every gaming session is perfect!
The mouse has a durable braided cable so you do not need to worry about it breaking and running out of juice mid-game! The comfortable mouse has the ability to change colour depending on what you wish it to be, so add it to your colourful setup and have that wanted aesthetic perfected.

---
3. Full-Size Office Desk/Gaming Multi-functional Leather Mat (have a full grip on the game!)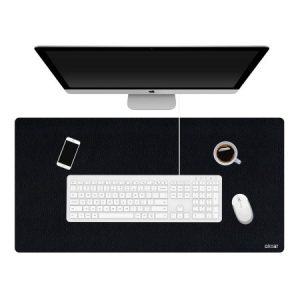 A third important aspect of the PC Gaming setup is to ensure you have a gaming mat so there are no sliding off your desk and ruining your game! The best full-size to fit your desk, keyboard and mouse would be Olixar's Full-Size Office Desk/Gaming Multi-functional Leather Mat! This ensures the grip on your mouse and keyboard is at its best so you do not slip anywhere.
The mat is large and sturdy so can even keep your monitor on or other accessories you need to make those gaming sessions the best. It is also waterproof and easy to clean, so if you have your snacks for those long sessions, it will be easy to remove the evidence!

---
4. Veho ZB-6 Wireless Bluetooth On-Ear Foldable Headphones (cable-free so move as much as you like!)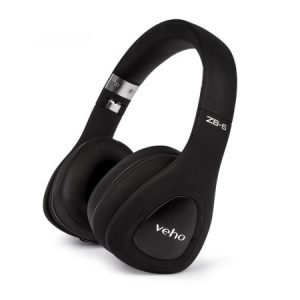 PC monitors do not all come with speakers and having sound playing out of speakers may not give you the precise location of your enemy midgame! Getting amazing quality wireless headsets at a budget-friendly cost is not easy to do, but Veho ZB-6 Wireless Bluetooth On-Ear Foldable Headphones manage to do just that! Having noise reduction and delivering high-quality sound, you will always know where your next move is.
The built-in mic means no invasive mic on your face and means you will not knock it around. There are also built-in music controls if you wish to multitask your headset for other use than just gaming, with easy hands-free calling.

---
5. HD 720p Universal USB Webcam With Microphone (Get the perfect picture for those streams!)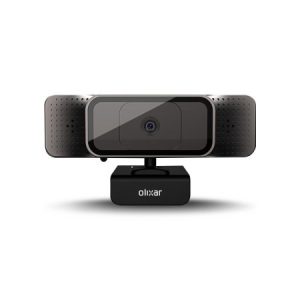 Our last suggestion for your PC Gaming setup would be the perfect streaming webcam to ensure your reactions to the action-packed games are of the best quality possible. This is with the HD 720p Universal USB Webcam With Microphone! With crystal clear HD 720P video at 30 frames per second, it is smooth and HD at all times!
It also has crystal clear audio, so whether you want to use your headset mic or the one built-in to the webcam, you will be heard loud and clear! The USB input can be plugged into any laptop or monitor with a USB output so can be used easily with no setup! Show your fans your favourite games now!

---
Wrapping up
We hoped you found our top 5 best budget-friendly PC Gaming setup products helpful and have found something to make your gaming experience even better! If you want to know even more about any of the PC Gaming products mentioned in this blog or to see even more that's available, please click here!
---
Georgia Ryall
Georgia Ryall is the Amazon marketplace apprentice, soaking up all the information like a sponge! After studying Media & Communications at University, is now stepping out to the digital marketing world and wants to learn it all! A huge lover of digital marketing, movies, and gaming (finally owns a ps5!!)