Coinciding with Earth Day 2021 and the launch of our new Eco-Friendly range, we're offering you 20% off all eco-friendly products at Mobile Fun, which includes the new Muvit eco-riendly chargers and cables! Shop now to avoid losing out on this limited time offer, by using the code 'EARTHDAY' at checkout. 
---
Over the years many of us have had countless phones, tablets, gadgets and other tech which is charged via USB and up until recently, manufacturers have always included new USB mains adapters and cables within the box of each new electronic product. As a result of production and the use of non-recyclable materials, it's had an impact on our environment.
As a result, Muvit as a brand has undergone a revolution with the aim of creating 100% envionmentally friendly products. Now you may have seen there are various eco-friendly smartphone cases available, however eco-friendly chargers and cables are something of a rarity. As a result, we've decided to introduce the Muvit collectio of eco-friendly chargers and cables to the Mobile Fun Range.

Muvit have a number of mains adapters and charging cables available in there range which have all been made with the use of eco-friendly materials which have a low environmental impact and that are 100% reyclable meaning screws or glue are found within the construction of their chargers. Muvit have also packaged their products within zero-plastic packaging which can be recycled and are FSC certified too.
Mains Adapters & Chargers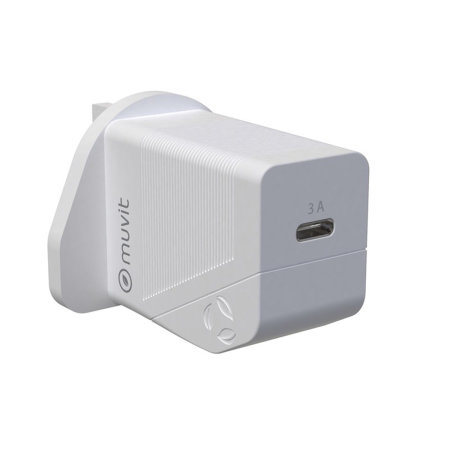 This Muvit Eco-Friendly 18W USB-C charger has an 18W output and as a result is able to provide fast charging and power delivery (PD) capabilties, whilst the overload and short circuit protection incorporated into the adapter ensures your device is charged both safely and efficiently. When it comes to compatibility, this adapter is compatible with devices that charge via USB-C including both Apple and Android devices including iPhones, iPads, Samsung Galaxy smartphones and tablets plus devices from the likes of Huawei, OnePlus and many others.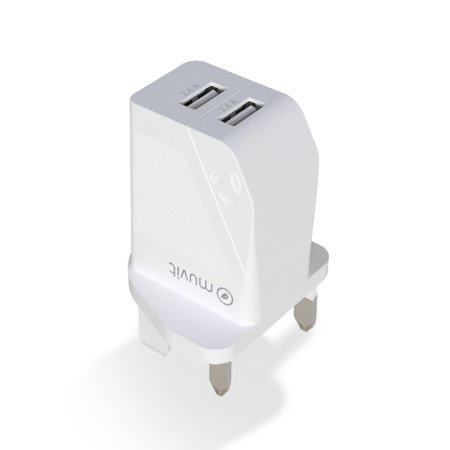 For the devices which aren't USB-C compatible, Muvit have created this Dual USB-A Port 24W mains adapter. Overall the design is still compact, however featuring two USB ports which output at 2.4A each, means you're able to charge two devices simultaenously, whether that be two smartphones or a tablet and a smartphone. They've also retained the short circuit and overload protection for safe and efficient charging.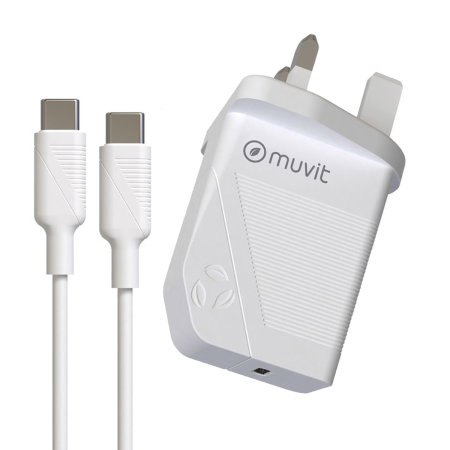 For those who don't require Power Delivery from their mains adapter, the Muvit 12W Charger & Cable bundle is ideal. Outputting at a still respectable 12W, this charger is still capable of fast charging, however not at the speeds as the 18W PD charger mentioned above is capable of. Additionally compatibility is the same as the 18W charger, as well as including short circuit and overload protection. To provide great value for money, Muvit have included a 1.2 metre USB-C to USB-C cable too.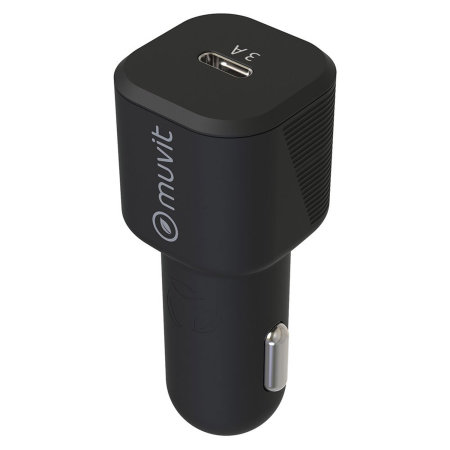 The Muvit Eco-Friendly USB-C Car Charger features a single port which is capable of providing up to 18W of power, meaning it's Power Delivery compatible too and able to charger your smartphone or tablet at super fast speeds, which is often required when charging your device in a car. This compact eco-friendly car charger is universally compatible with all USB-C devices including iPhones, iPads, Android devices plus any other gadget which can charge via USB-C.

Charging Cables
As with their chargers, Muvit's cables are all 100% recyclable and come in plastic-free packaging. Their collection has various charging cables including Lightning and USB-C options to suit all devices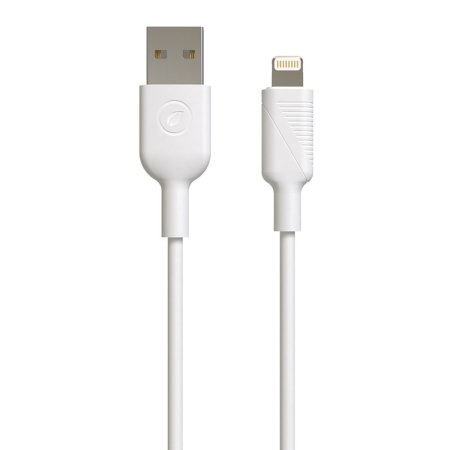 Compatible with Apple iPhones and iPads which charge via Lightning, this 1.2 metre capable is a great alternative to the official cable which is available from Apple and will work with all mains chargers, car chargers and any other device which features a USB-A port. Data can also be transfered to your laptop or PC via this cable.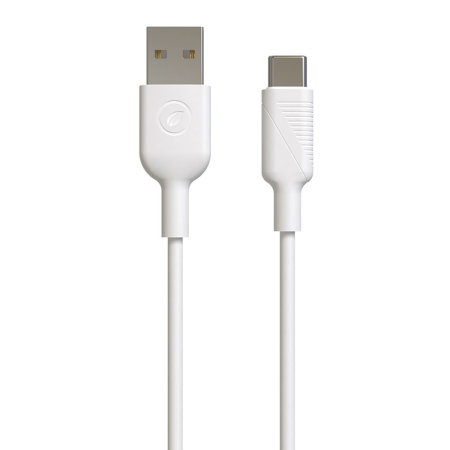 For Android devices, iPads which feature a USB-C port and any other USB-C charging device, this eco-friendly USB-A to USB-C cable will work without any issues. As with the Lightning cable above, data transfer is available too.

Wrapping Up
Thanks for reading this introduction of the Eco-Friendluy Muvit chargers and charging cables to Mobile Fun. We've also created a shortlist of the best eco-freindly iPhone cases too. Alternatively view our entire eco-friendly range and see which eco-friendly products gain your interest. We hope that you found this useful and if you have any questions, please leave a comment below and we'll get back to you.
---
Amit Patel