Apple's new iPhone 12 Pro packs lots of features into it's 6.1″ body including a new camera module, ceramic shield glass and much more.
To help you protect your iPhone 12 Pro, we've tested and shortlisted the best cases which vary by case type and price.
---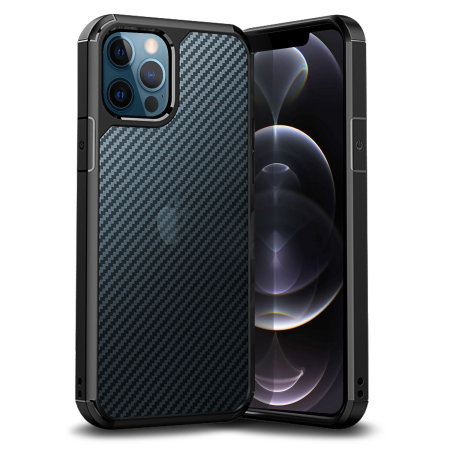 A new case to Olixar's case range, the ExoShield Carbon is certainly a stunning case, especially when paired with the iPhone 12 Pro. Unlike many carbon cases available, this case features an opaque design which allows your iPhone 12 Pro's original colour to shine through. In terms of protection the ExoShield will protect your iPhone 12 Pro against scratches, knocks and drops. Additionally the case includes shock protection which is provided by the reinforced corner design. Overall the case is slim and lightweight meaning no unnecessary bulk is added to your iPhone 12 Pro.
Available for £12.99 / $14.99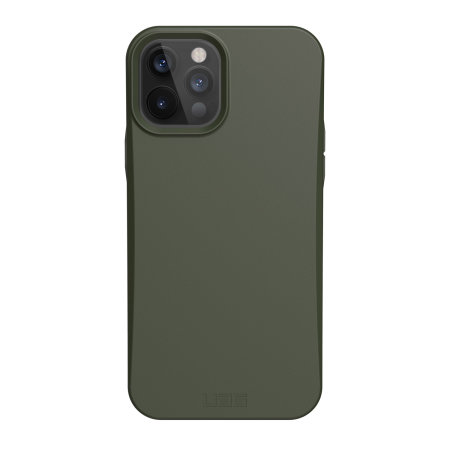 With the focus on the environment being more important than ever, UAG have created this environmentally friendly Outback case from biodegradable materials. The case itself is slim yet protective and includes anti-skid pads, meaning chances of dropping your iPhone 12 Pro are decreased. However, if you do manage to drop your phone while this case is fitted, there's no need to be worried as UAG have designed it to exceed military drop test standards.
Available for £12.99 / $14.99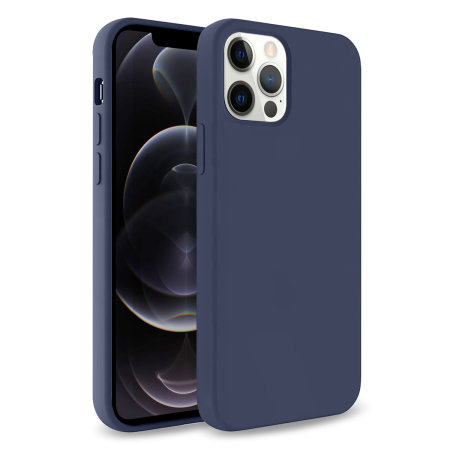 A great alternative to Apple's official silicone deep navy case, however at much lower price. Made from liquid silicone, the case is relatively thin and feels comfortable when being held in your hand. The liquid silicone also means your grip is enhanced, meaning you're less likely to drop your iPhone 12 Pro. When it comes to protection, this Olixar silicone case will safeguard against scratches and impacts, in addition to protecting the 12 Pro's ceramic shield display, thanks to the raised edge around the front of the case.
Available for £9.99 / $12.99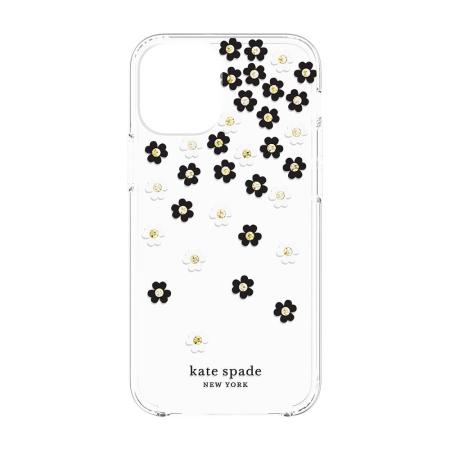 Regardless of which colour you've bought your iPhone 12 Pro in (graphite, silver, gold or pacific blue), this Kate Spade Flowers case will look stunning. Part of Kate Spade's flower shop range, this case is made from a hard plastic material in order to be durable, whilst having the ability to protect your iPhone 12 Pro against scratches and shock. As this is a hard-shell case, it's extremely lightweight and slim, meaning it'll easily fit into your pocket or bag.
Available for £39.99 / $43.49

5.  Olixar Genuine Leather iPhone 12 Pro Wallet Case – Brown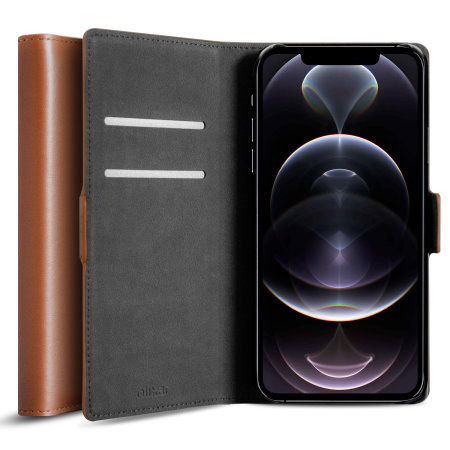 Crafted from genuine leather, this wallet case by Olixar will age with time beautifully, giving it a timeless and luxurious look. Designed to be both stylish and functional, the inner of the case features two slots, perfect for storing credit/debit cards, ID, business cards or anything else of a similar size. Additionally the case can be folded horizontally to become a desk stand, which is ideal for watching videos on the go or using FaceTime.
Available for £19.99 / $21.99

---
Wrapping Up & Recommendations
As a big fan of carbon fibre, my personal favourite case is the ExoShield Carbon iPhone 12 Pro Bumper Case from Olixar. Being a slim case and combining it with a unique carbon look, it's certainly the case I'd opt for.
Thanks for reading this roundup on the best iPhone 12 Pro cases and covers. We hope that you found this useful and found a new case that meets all of your requirements. If you have any questions, please leave a comment below and we'll get back to you.
---
Amit Patel