Building on their popular iPhone 11 model, Apple have introduced the iPhone 12 with a number of upgrades including the Apple A14 chip, a 6.1 inch OLED display with ceramic shield, improvements to the camera and 5G connectivity.
Even though the iPhone 12 has been designed to be even more durable than it's predecessor, you'll still want to keep your new investment protected. With that in mind, we've shortlisted the best cases and covers that will help to keep your iPhone 12 looking amazing.
---
For many people showcasing the iPhone 12's design is an important factor and so whether you've bought your iPhone 12 in white, black, green, (PRODUCT)RED or the much awaited blue finish, the Olixar NovaShield is the perfect case thanks to its ability to protect whilst allowing for your iPhone 12's original design to shine through. The NovaShield from Olixar features a hard polycarbonate back and is combined with a TPU bumper which provides shock protection, in addition to protecting against scratches and drops. Unlike many other protective cases, this case is slim and lightweight, ideal for those who dislike bulky cases.
Available for £12.99 / $14.49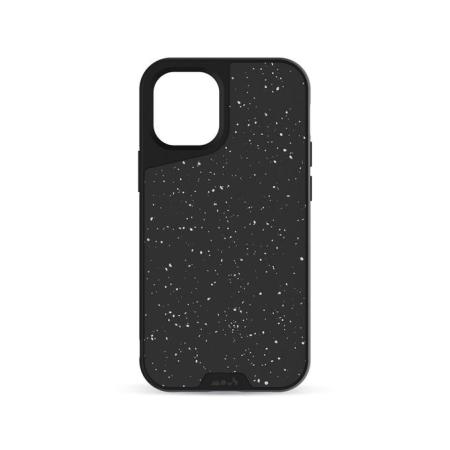 You've most likely heard of Mous by now due to their impressive drop test videos. Building on their original Limitless case, which is now in this third variation, this case has been designed to take on almost anything when it comes to protecting your iPhone 12 and features military grade impact and drop protection. The case is in a unique speckled fabric and is compatible with Apple's MagSafe accessories.
Available for £49.99 / $54.49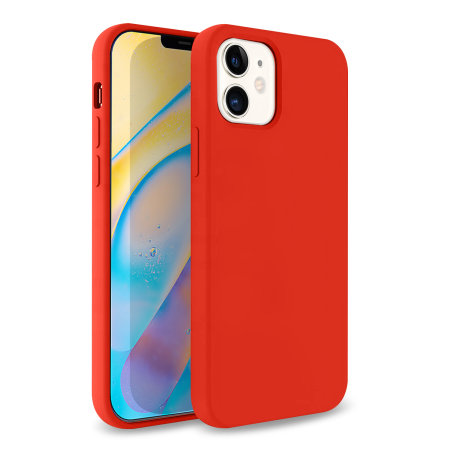 A great alternative to Apple's official silicone case, however at a much lower price. Made from liquid silicone, the case is relatively thin and feels comfortable when held in your hand. The liquid silicone also means your grip is enhanced, meaning you're less likely to drop your iPhone 12. When it comes to protection, this Olixar silicone case will safeguard against scratches and impacts, in addition to protecting the 12's ceramic shield display, thanks to the raised edge around the front of the case.
Available for £9.99 / $12.99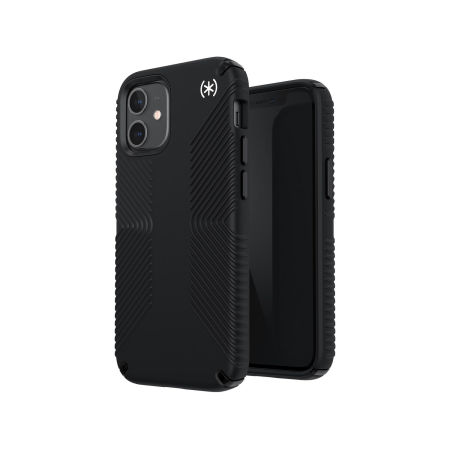 If you prefer slim cases yet still want a good level of protection then the Presidio2 Grip case from Speck will be the ideal case for you. Made from polycarbonate and combined with Speck's Impactium cushioning, the case will safeguard your iPhone 12 against impacts and shock, as well as scratching. The case itself features a textured design to enhance the grip of your phone, which decreases the likelihood of your iPhone 12 slipping out of your hand. Additionally Speck have coated these cases with Microban to defend against stain and bacteria growth.
Available for £34.99 / $37.99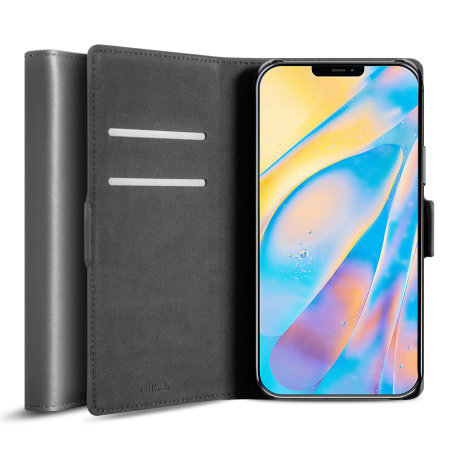 Wallet cases are always a popular choice for smartphone uses thanks to being functional and stylish. This Olixar case has been made from genuine leather which gives it a timeless and sophisticated look. The inner of the case features two slots, perfect for storing credit/debit cards, ID, business cards or anything else of a similar size, meaning you'll be able to leave your wallet or purse at home. Additionally the case can be folded horizontally to become a desk stand, which is ideal for watching videos on the go or using FaceTime. In terms of security, your iPhone 12 will benefit from full cover protection with the added enhancement of a magnetic clasp.
Available for £19.99 / $21.99

---
Wrapping Up & Recommendations
If you prefer slim and lightweight cases, I'd recommend opting for the Olixar NovaShield, however if you prefer a much tougher case then the best case to have is the Mous Limitless 3.0 case.
Thanks for reading this roundup on the best iPhone 12 cases and covers. We hope that you found this useful and found a new case that meets all of your requirements. If you have any questions, please leave a comment below and we'll get back to you.
---
Amit Patel