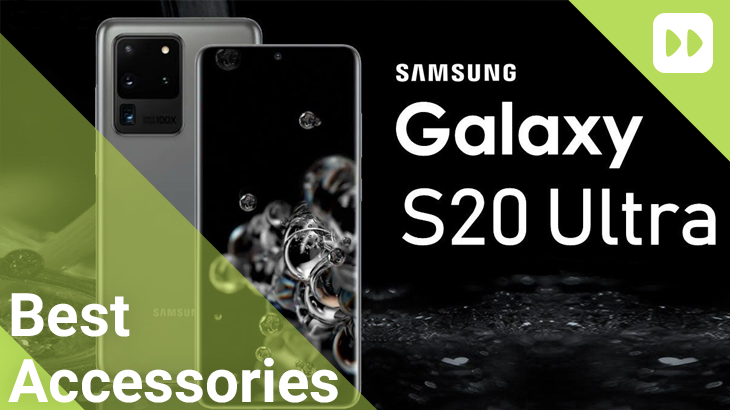 Samsung finally unveiled the Galaxy S20 Ultra last week in San Francisco and so you might planning on upgrading to the Samsung Galaxy S20 Ultra or you may already have placed your pre-order. With the release date imminent, take a look at our recommendations below for the best Samsung S20 Ultra accessories.
1. Official Samsung Clear View Cover Case
Combining style with functionality, the Clear View Cover Case from Samsung is always a popular option. The Clear View Case provides all-round protection for the S20 Ultra whilst allowing users to view notifications including messages and calls, without having to constantly open the front of the case. Available in various colours including black, grey, pink, sky blue and white.

2. Olixar Case Compatible Glass Screen Protector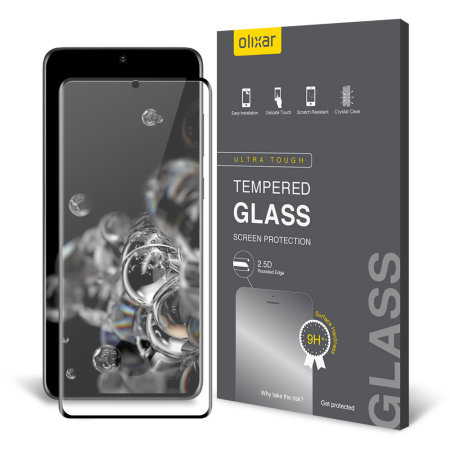 Next up, we've got this Case Compatible Glass Screen Protector from Olixar. Designed to work with the Galaxy S20 Ultra's in-screen fingerprint reader, this screen protector is easy to apply and provides a great barrier to protect the stunning 6.9″ AMOLED display. What really stood out for us with this screen protector is that it's case compatible, meaning you can still fit a case to your S20 Ultra without having to worry about the screen protector lifting or cracking in the corners.

3. Official Samsung Galaxy Buds+ Earphones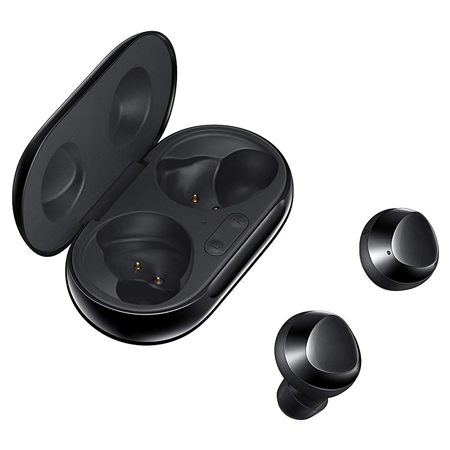 Unveiled during the Samsung Unpacked event with the S20 Ultra were the new Galaxy Buds+ Earphones. The original Galaxy Buds were impressive and Samsung really have added a lot of improvements to the Buds+. Featuring dual dynamic drivers, impressive 11 hour battery life and wireless charging, the Galaxy Buds Plus are a great set of true wireless earphones. The Buds+ are now available in three colourways; black, white and blue.

4. Scosche USB-C To 3.5mm Headphone Adapter With Pass-Through Charging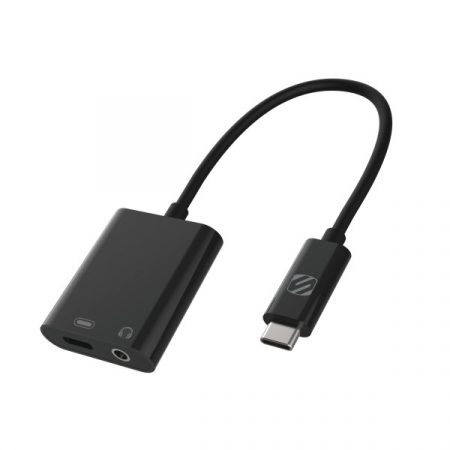 Following many other manufacturers, Samsung have removed the 3.5mm headphone phone jack from the Galaxy S20 Ultra, meaning users can no longer use their existing wired earphones and instead pushing them towards wireless Bluetooth headphones. However if you're not a fan of wireless headphones and want to continue using your favourite wired headphones, you can do so by using this USB-C to 3.5mm Headphone Adapter from Scosche. With the addition of pass-through charging, this adapter allows you to listen to your music while still allowing you to charge your S20 Ultra at the same time.

5. Official Samsung Fast Wireless Charging Stand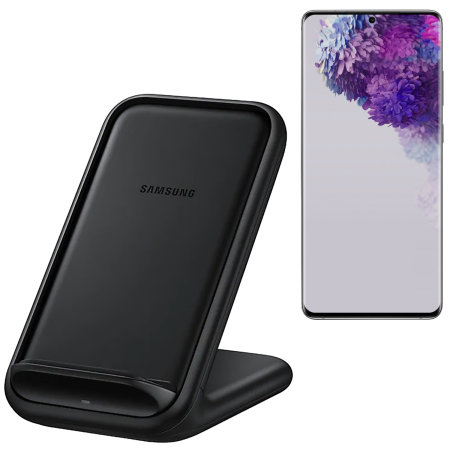 To make the most of the Samsung Galaxy S20 Ultra, we recommend trying out the Fast Wireless Charging. Samsung have improved wireless charging speeds with the Galaxy S20 Ultra and so this official wireless charging pad is a great addition to your accessories. Offering up to 15W charging, this stand will charge your S20 Ultra at it's fastest possible wireless charging rate. Additionally, as with any Official Samsung product, there's no doubting the high quality of this wireless charger.

Wrapping Up
That concludes our recommendations on the best Samsung Galaxy S20 Ultra Accessories. We hope you found this post useful and if you'd like to find out more about the Galaxy S20 Ultra, click here to find out about our favourite cases.