If you're planning on upgrading to the new Galaxy S20 or have already placed your pre-order, screen protection will certainly be on your list of priorities to keep your new handset in pristine condition. With that in mind, we've covered the best Samsung Galaxy S20 screen protectors available!
1.  Olixar Case Compatible Glass Screen Protector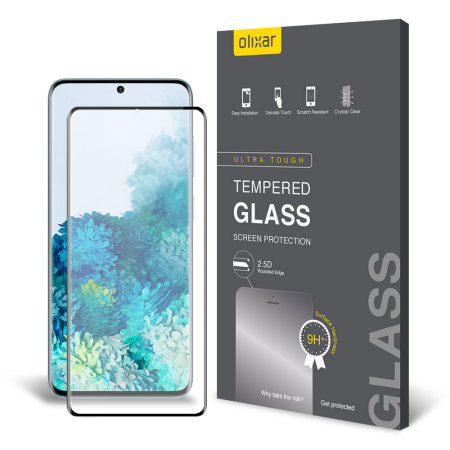 First up, we've got this Case Compatible Glass Screen Protector from accessory manufacturer Olixar. Designed to work with the S20's in-screen fingerprint reader, this screen protector provides a shock and impact protection, in addition to scratch protection. With a case compatible design, various cases including tough or protective cases can be fitted to Samsung S20, without having to worry about the screen protector lifting or cracking in the corners. Additionally, application is an easy process thanks to the included cleaning and application kit.

2. Whitestone Dome Glass Screen Protector
Whitestone Dome screen protectors are always a popular choice for Samsung smartphones and are unlike other screen protectors on the market, thanks to the unique installation process. This Galaxy S20 screen protector requires the use of adhesive which is cured through the use of UV light. The benefit of this is that once applied, the screen protector provides tough full cover protection for the S20's curved AMOLED display. Most importantly, this S20 Whitestone Dome screen protector retains the sensitivity of the display, meaning you can continue to use the in-display ultrasonic screen protector. 

3. Zizo Edge To Edge Glass Screen Protector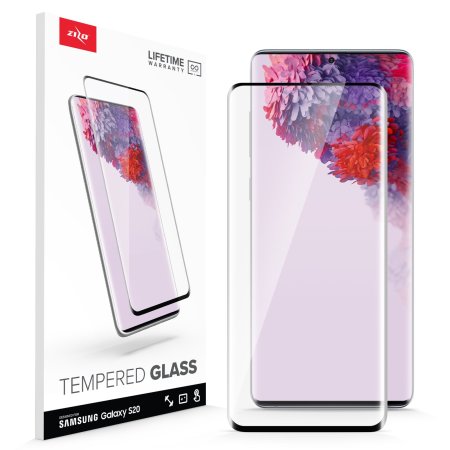 As the name suggests, this Zizo tempered glass screen provides complete protection for the display and retains the Samsung Galaxy S20's original look thanks to the edge to edge design. As with the other screen protectors mentioned here, this protector retains the display's clarity, responsiveness and finger print reader sensitivity.  Please note, due to the full cover edge to edge design, when applying a case to the S20, we highly recommend using a thin and flexible case. By doing so, you can avoid putting pressure onto the edges of the screen protector which can cause it to crack. This normally occurs when combining a tough or protective case with a edge to edge screen protector. 

4. PanzerGlass Case Friendly Privacy Screen Protector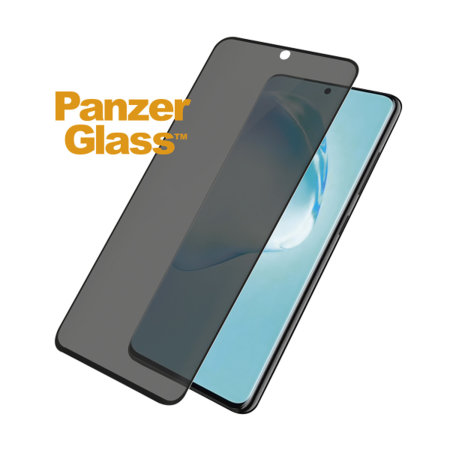 Another case friendly screen protector, however with a difference, through the addition of a privacy filter. This Galaxy S20 screen protector from PanzerGlass helps to protect your privacy from anyone near by, making it especially useful when you're on public transport or in a busy environment. We found when viewing from an angle, the display appears to be black, yet when viewed straight on the display appears transparent, allowing you to use your phone as you would with a regular screen protector. As with other case friendly screen protectors, this protector allows you add a case to your phone, whilst continuing to protect your Samsung S20's display without any issues, including problem-free use with the fingerprint reader. 

5. Olixar Film Screen Protector 2-in-1 Pack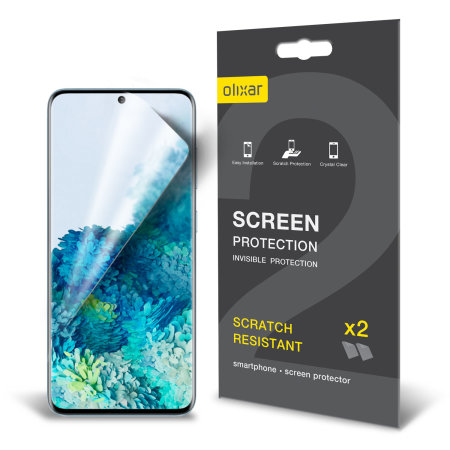 Next up, we've got the twin pack of film screen protectors from phone accessory manufacturer Olixar. This is a great replacement screen protector for the one that's pre-applied to the S20 from the factory. Compatible with the Galaxy S20's in-screen fingerprint reader, this screen protector is easy to apply and protects the stunning S20's AMOLED display against scratches, epecially when you've got your phone in your pocket or bag among other belongings such as keys.

Wrapping Up
That concludes our recommendations on the best Samsung Galaxy S20 Screen Protectors. We hope you found this post useful and if you have any questions or opinions about these screen protectors, please comment below. Alternatively if you wish to check out further accessories for the Samsung Galaxy S20, check out our post here.