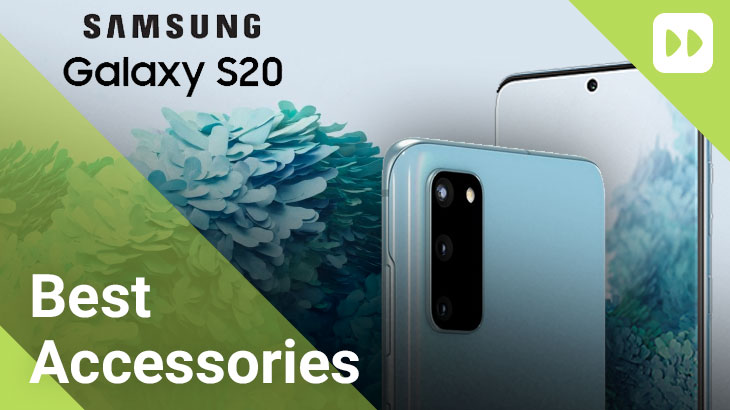 Samsung finally unveiled the Galaxy S20 last week as part of their new S20 Series in San Francisco and so you might be planning on upgrading to the Samsung Galaxy S20 or you may already have placed your pre-order. With the release date imminent, take a look at our recommendations below for the best Samsung S20 accessories.
1. Official Samsung LED Cover Case
A truly unique and intuitive case from the Official Samsung case range. Thanks to the LEDs built into the back of the case, the case allows you to view notifications including incoming calls, messages and even check battery life. The standout feature is the LED Cover App which is built into the Galaxy S20 from factory. This gives you the ability to customise and select an LED icon to display or alternatively setup a stunning starlight show. Available in five colour matched options including black, blue, grey, pink and white.

2. Whitestone Dome Glass Screen Protector
Whitestone Dome screen protectors are certainly one of the best on the market when it comes to screen protection for Samsung Galaxy devices and the S20 is no different. Unlike regular glass screen protector installation, this screen protector requires the use of adhesive which is cured through the use of UV light. The benefit of this is that once applied, the screen protector provides tough full cover protection for the S20's 6.2″ AMOLED display. Most importantly, this S20 Whitestone Dome screen protector retains the sensitivity of the display, meaning you can continue to use your S20 as normal.

3. Official Samsung Galaxy Buds+ Earphones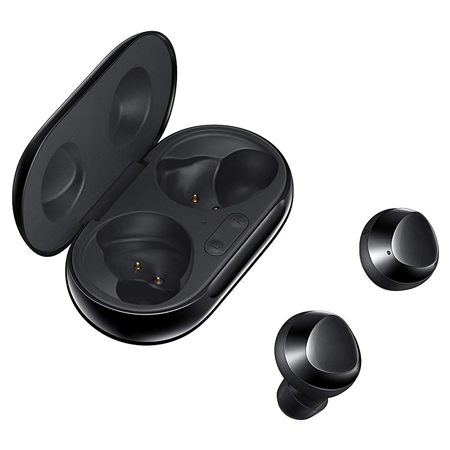 Unveiled during the Samsung Unpacked event with the S20 Series were the new Galaxy Buds+ Earphones. The original Galaxy Buds were impressive and Samsung really have added a lot of improvements to the Buds+. Featuring dual dynamic drivers, impressive 11 hour battery life and wireless charging, the Galaxy Buds Plus are a great set of true wireless earphones. The Buds+ are now available in three colourways; black, white and blue.

4. Scosche USB-C To 3.5mm Headphone Adapter With Pass-Through Charging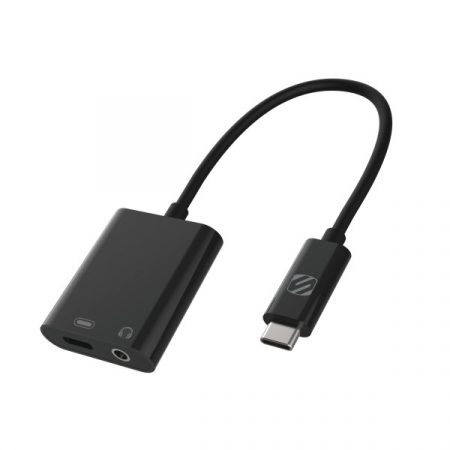 Following many other manufacturers, Samsung have removed the 3.5mm headphone phone jack from the Galaxy S20, meaning users can no longer use their existing wired earphones and instead pushing them towards wireless Bluetooth headphones. However if you're not a fan of wireless headphones and want to continue using your favourite wired headphones, you can do so by using this USB-C to 3.5mm Headphone Adapter from Scosche. With the addition of pass-through charging, this adapter allows you to listen to your music while still allowing you to charge your S20 at the same time.

5. Olixar Essential Case,  Screen Protector & Cable Pack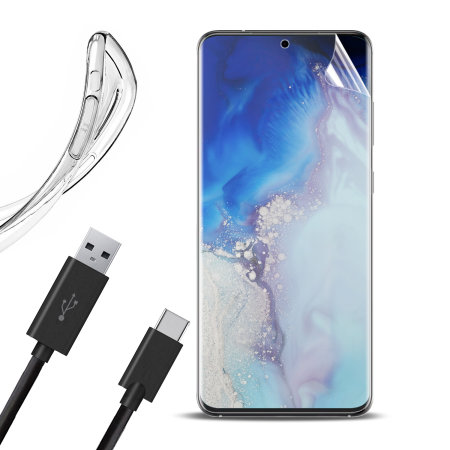 Aptly named the 'Essential Pack', our friends over at Olixar have created this essential bundle which consists of a clear gel case, two pack of screen protectors and a USB-C charging cable. This pack is perfect for those who are upgrading to the S20 and prefer minimalist designs thanks to the transparent gel case which retains the original look of the Samsung Galaxy S20. The addition of the USB-C charging cable is a great touch and ideal as a replacement charging cable or to use in your car or at the office.

Wrapping Up
That concludes our recommendations on the best Samsung Galaxy S20 Accessories. We hope you found this roundup useful and if you have any questions or opinions about these products, please comment below.