Samsung have made quite a change when it comes to the Galaxy S20 Plus and it's display. To help you out, we've covered the best screen protectors available for the S20 Plus!
When it comes to the changes with the display, the most noticeable is the size increase to 6.7″ from the 6.4″ display found on the previous generation S10 Plus. A second difference is that Samsung have opted for a punch-hole camera in the centre, compared to dual lens camera found on the predecessor.
With that in mind, S20 Plus owners will certainly be wondering how to protect this impressive new display.
1. PanzerGlass Case Biometric Glass Screen Protector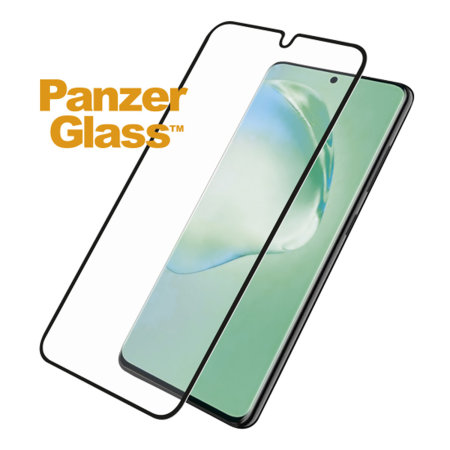 Designed specifically for the Samsung Galaxy S20 Series, PanzerGlass has made use of advanced technology to create a 'Biometric' glass screen protector. As a result of this, S20 Plus users can continue to use their handset as intended including having full functionality of the display and the in-display ultrasonic fingerprint reader, in addition to being compatible with face recognition. Most importantly, this FlexiGlass screen protector provides protection shock and impact protection, whilst maintaining the S20 Plus' clarity.

2. Whitestone Dome Glass Screen Protector
Whitestone Dome screen protectors are  always a popular for Samsung devices, with the S20 Plus being no different. Unlike regular glass screen protector installation, this screen protector requires the use of adhesive which is cured through the use of UV light. The benefit of this is that once applied, the screen protector provides tough full cover protection for the S20 Plus' 6.7″ curved AMOLED display. Most importantly, this S20 Plus Whitestone Dome screen protector retains the sensitivity of the display, meaning you can continue to use your S20 Plus as normal.

3. Olixar Front & Back TPU Film Screen Protectors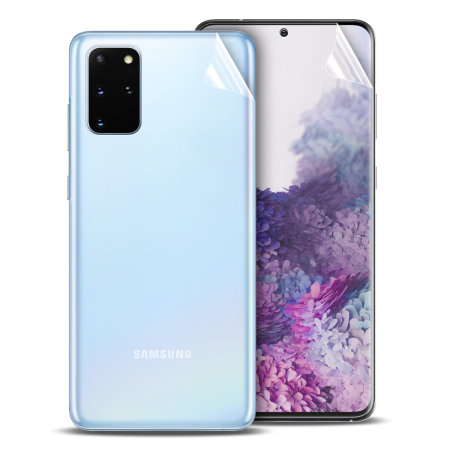 For those who prefer a minimal design and aren't a fan of tempered glass screen protectors, then we suggest this pack of front and back film screen protectors from Olixar.  Providing full coverage for the Galaxy S20 Plus, the screen protectors are scratch resistant to ensure the display and rear of your phone are kept safe, especially when placed in your pocket or bag, where your phone's likely to come into contact with other objects such as keys. Additionally due to the film design, the usability of the in-screen fingerprint reader is retained. We also found this to be a great option to consider when replacing the screen protector which comes pre-applied to the S20 Plus from Samsung.

4.  Eiger 3D Glass Edge To Edge Screen Protector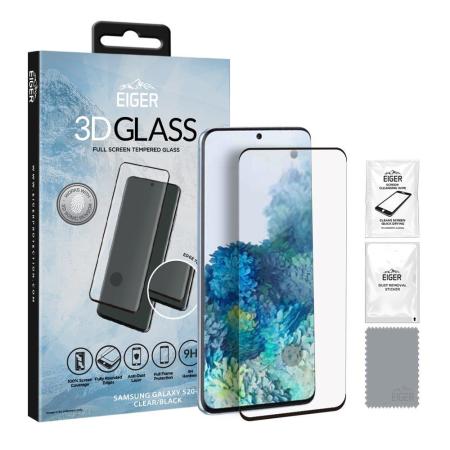 Aptly named, this edge to edge tempered glass screen provides full cover protection for the S20 Plus' 6.7″ screen, whilst being compatible with the in-display fingerprint reader. With it's 3D rounded edges, anti-shatter design and anti-dust layer, this screen protector prevents the screen protector from lifting, especially when fitted with a case. However due to the edge to edge design, if you wish to fit a case to your S20 Plus, we highly suggest fitting a relatively thin and flexible case, to avoid putting pressure onto the edges of the screen protector and causing it to crack. 

5.  Olixar Case Compatible Glass Screen Protector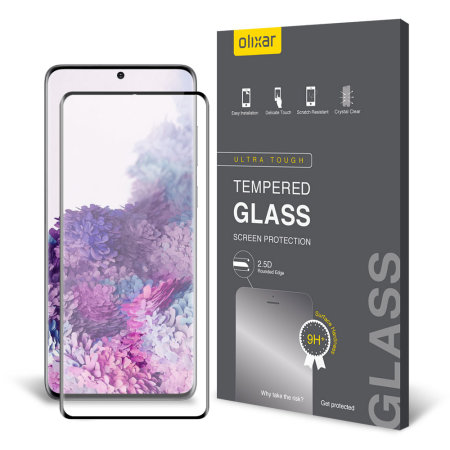 Next up, we've got this Case Compatible Glass Screen Protector from the team over at Olixar. Designed to work with the S20 Plus' in-display ultrasonic fingerprint reader, this screen protector provides a tough barrier to protect the display against scratches and impacts. What really stood out for us with this screen protector is that it's case compatible, meaning you can still fit a case to your S20 Plus' without having to worry about the screen protector lifting or cracking in the corners. Additionally, thanks to the included cleaning and application kit the screen protector is easy to apply.

Wrapping Up
That concludes our recommendations on the best Samsung Galaxy S20 Plus Screen Protectors. We hope you found this post useful and if you have any questions or opinions about these screen protectors, please comment below. Alternatively if you wish to purchase any of the screen protectors mentioned above, then click the buy here buttons.