The iPhone SE was released in spring 2016, after months of rumours and speculation. Two years have come and gone, but the increasing pitch of recent scuttlebutt suggests that a successor is on the horizon: the iPhone SE 2, or are our sources are calling it, the iPhone SE (2018).
In this article, we'll show you leaked photos and diagrams that seem to confirm the existence of the next-generation iPhone SE (2018), as well as a brief analysis of what these images tell us about Apple's next compact smartphone!
Press render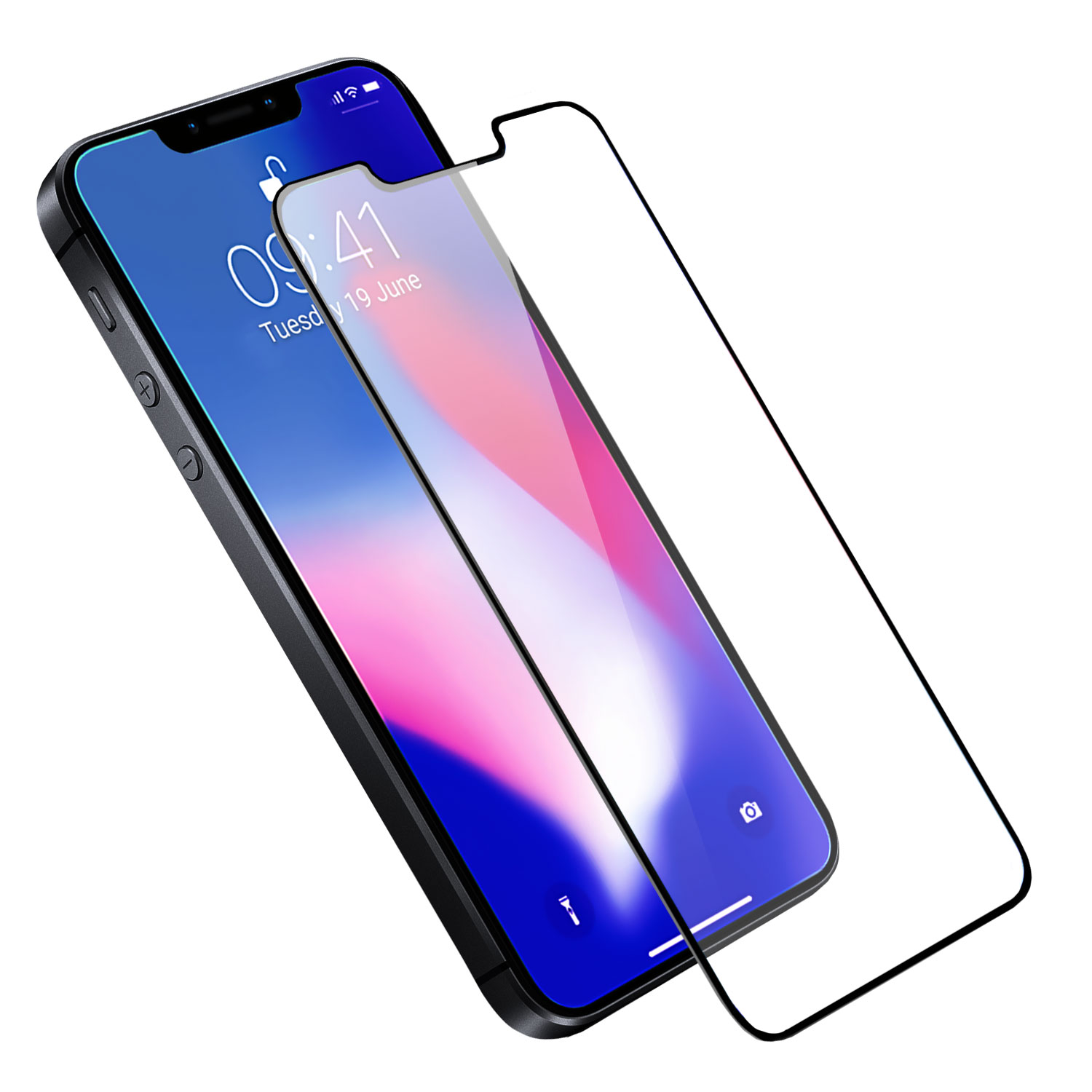 First, we have a render of an iPhone SE (2018) screen protector. This gives us a great look at the phone from the front and the side, showing off an all-screen design that mimics that of the larger iPhone X (and a rumoured iPhone X+ that might arrive later this year). This more efficient design means you get a compact phone with the screen of a much larger phone; an impressive feat.
As before, the removal of the home button means that Face ID will be used to unlock the phone and gestures will be used to access the home screen and multi-tasking menus. Meanwhile, functions like taking screenshots and activating Siri have been moved to the side buttons. You can see that the Face ID cutout is proportionally larger than it is on the bigger iPhone X, with the screen protected scaled to match.
Factory photos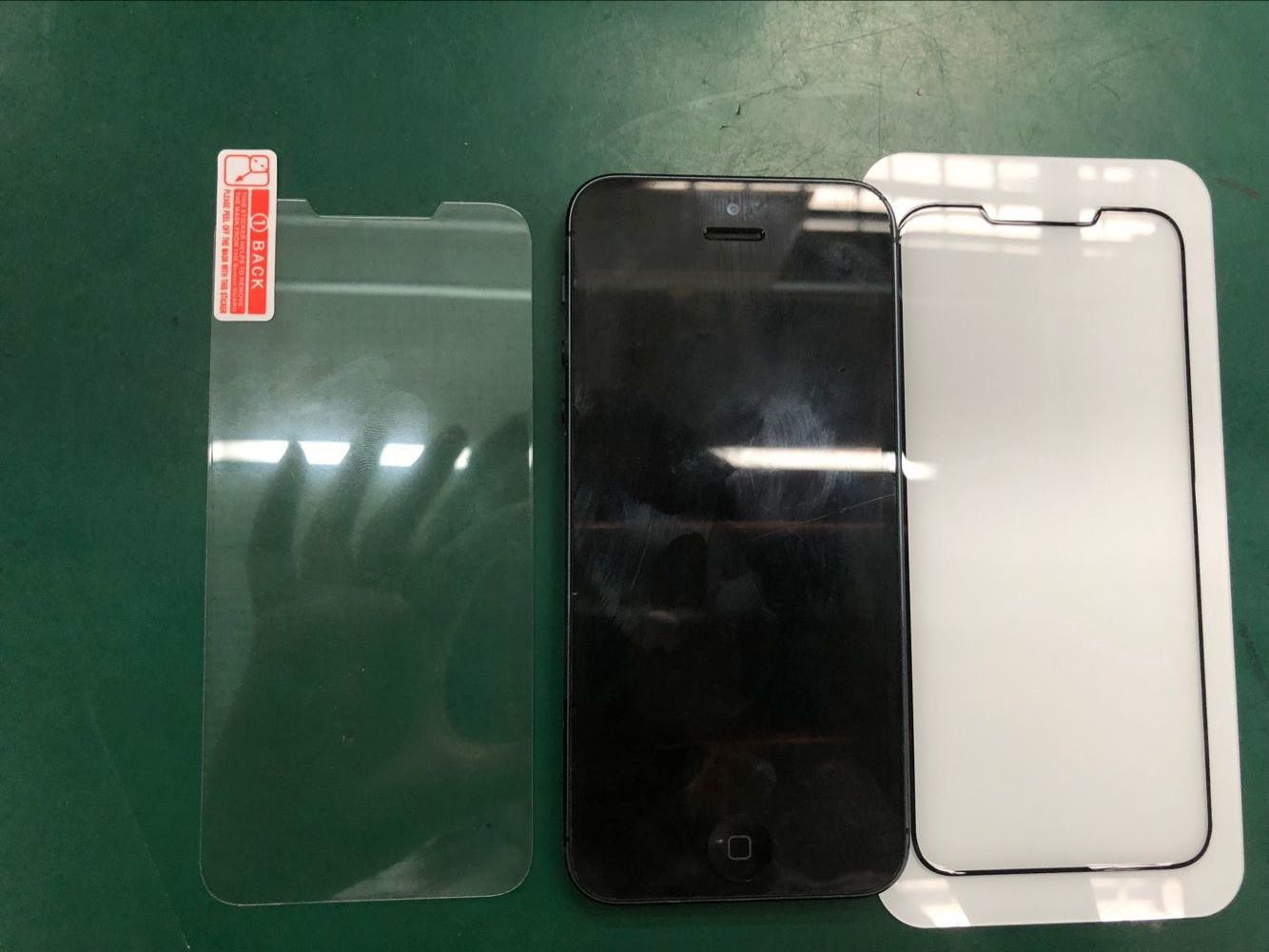 Next, we have photos taken in what looks to be a factory, showing a screen protector for the iPhone SE (2018) sitting next to an iPhone 5. You can see that the screen protector is slightly smaller than the iPhone 5, suggesting that Apple have scaled down the iPhone SE (2018) slightly compared to its predecessor. There's a notch at the top for Face ID, and no home button hole at the bottom, showing that this is a new design.
CAD schematic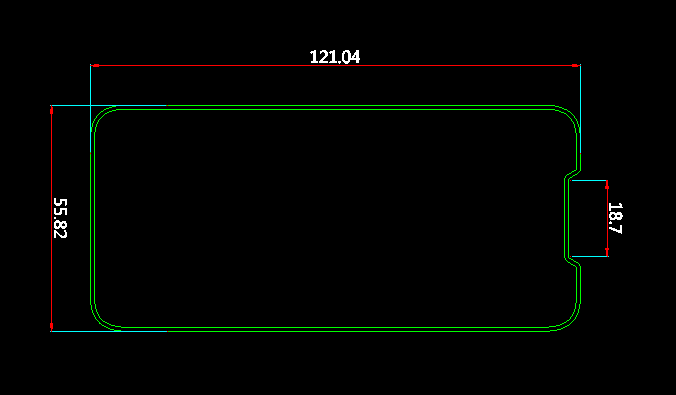 Our final image shows a CAD schematic for the phone, showing a design with measurements of 121.04 x 55.82 millimetres. In comparison, the original iPhone SE is 123.8 x 58.6 millimetres. This lines up with the earlier image from the factory floor, and suggests that Apple didn't feel obliged to maintain case compatibility.
Wrapping up
So there we have it — an exclusive look at the iPhone SE (2018)!
What do you think of the iPhone SE (2018) according to these leaked screen protectors? Let us know in the comments below, or write to us on Twitter @mobilefun! Thanks for checking out the article.