The Nokia 7 Plus is one of the best budget phones on the market right now, retailing for only £350 yet offering specs, features and design that are competitive with recent flagships. That's why we've introduced a new line of Nokia 7 Plus cases, designed to offer much-needed protection for your phone in a range of styles. Here are our favourite cases of the bunch!
Last updated: May 2018
---
6. Olixar FlexiShield Case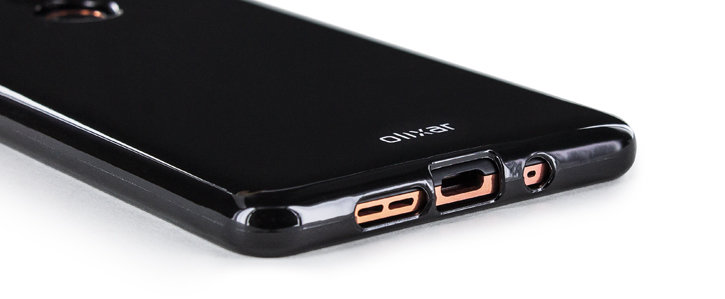 The Olixar FlexiShield is one of the most popular cases on this site, and it's not surprising when you give this simple case a closer look. The case provides nominal protection against drops and good resistance against scratches, keeping your phone in good condition to maintain its longevity and its resale value. The case adds minimal weight or bulk to your phone, allowing you to enjoy it just as the designers intended. The case is available in an opaque black colourway to start with, with more colour options waiting in the wings should this one prove popular.
---
5. Olixar Leather-Style Wallet w/ Stand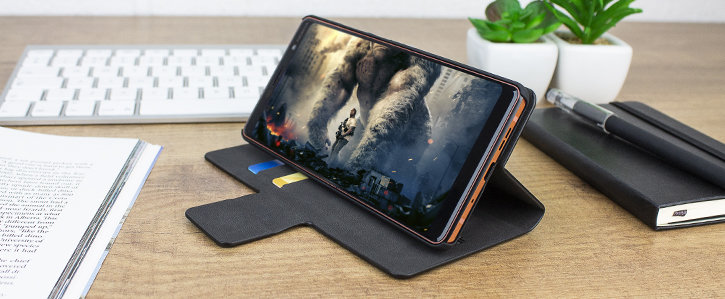 This comfortable Olixar Leather-Style Wallet is made from vegi leather, providing the look, feel and long-lasting durability of the real deal without the expense. The wallet comes in a stylish black colourway that suits the black exterior of the Nokia 7 Plus itself, while still allowing the coloured metallic edges of the phone to be visible when the front cover is opened. When closed, you get excellent protection from drops and knocks, and full coverage of the screen as well, obviating the need for a Nokia 7 Plus screen protector. This case is also multi-functional, with a built-in stand that makes it easy to set up your phone to watch videos or keep an eye on notifications. Of course, this wallet also includes card storage, letting you keep your cash and cards close on hand at all times.
---
4. Carbon Fibre Design Gel Case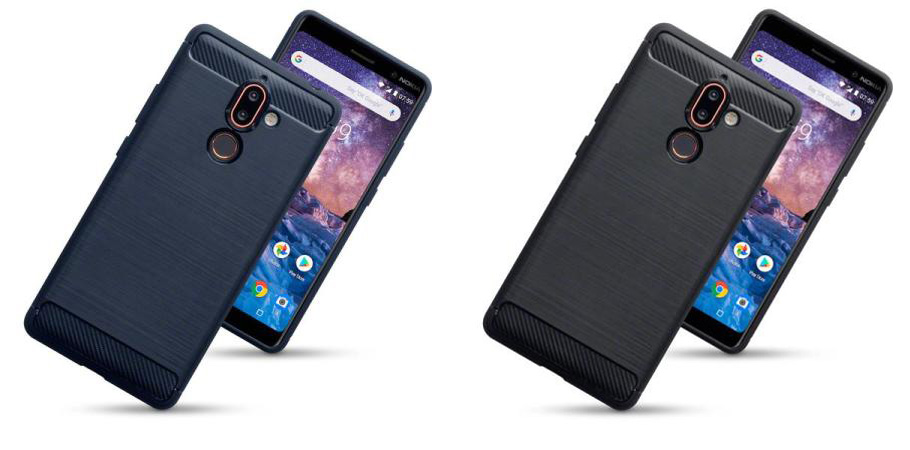 This modern brushed metal and carbon fibre gel case provides a stylish look without sacrificing weight or size. The case will help your phone better resist the scratches and knocks of everyday life, as well as absorbing some of the impact from drops. The textured design looks great combined with the stylish appearance of the Nokia 7 Plus, particularly the gold-lined camera bump and rear fingerprint reader. If style is your goal, this is probably the first case you should be looking at.
---
3. Olixar 100% Clear Case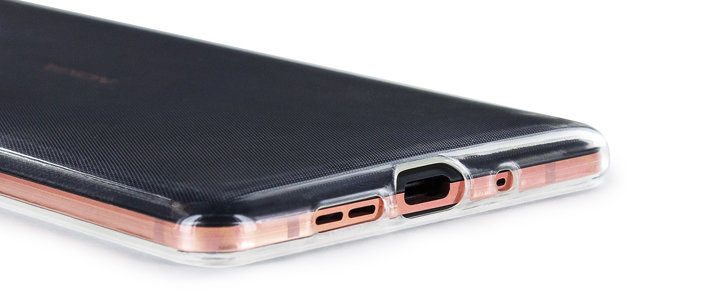 This Ultra-Thin 100% Clear Case is another strong option that will suit anyone that likes the look of the Nokia 7 Plus and wants to show it off. The case's transparent design allows the Nokia 7 Plus' excellent design to remain visible, while the minimal weight of this case keeps your phone feeling slim and trim. This clear case also provides good protection against scratches and knocks, although you may want to go for a thicker case for increased screen protection or drop resistance. Still, this clear case manages to hit a good mix of protection and size without taking an oversized bite out of your wallet.
---
2. Olixar Primo Genuine Leather Wallet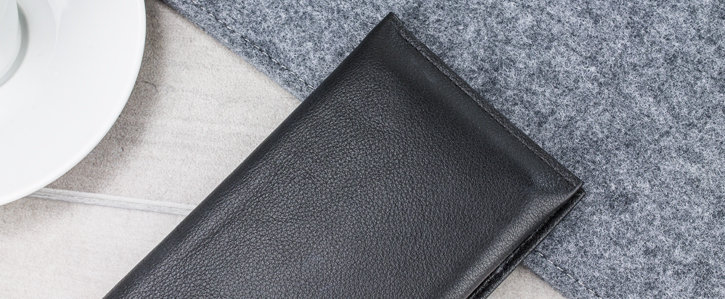 Our premium option is the Olixar Primo. This wallet is made from genuine leather, providing the traditional look, feel and even smell of authentic cow skin. The case will wear beautifully over time, becoming personalised to your unique usage patterns, while remaining protective and convenient to the end. The pouch design also provides excellent protection, almost fully encapsulating your Nokia 7 Plus against scratches and other damage.
---
1. Dual Layer Armour Case with Stand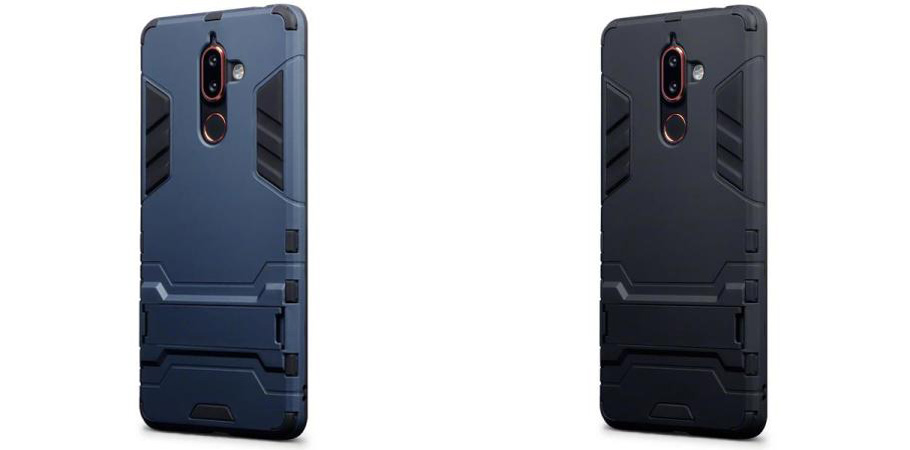 We conclude with the Dual Layer Armour Case, which provides incredible protection for the Nokia 7 Plus. An impact-resistant polycarbonate exoskeleton is combined with a lightweight TPU polymer, making for a case that is both strong and light. The textured back and sides of the case add grip, while a flip-out stand is great for watching videos in dull moments. The case is available in both dark blue and black colourways, both of which look great with the Nokia 7 Plus in black and gold!
---
Wrapping up
Thanks for checking out the article and be sure to let me know what you think in the comments below! You can also talk to us on Twitter or Facebook if you prefer. Thanks again and we'll catch you on the next article!