Unlike most Android phones, the OnePlus 6 can be surprisingly difficult to connect to your PC. Here's what you need to know, including the cables to use, charging speeds and how to defeat Windows 10 errors! Let's get started.
This guide should also work for all OnePlus models with a USB-C charging port.
Connect OnePlus 6 to PC: cables and adapters
In order to connect the OnePlus 6 to your PC or Mac, you'll need to use a USB-C to USB-A cable, like the one that came with your smartphone. Simply insert the USB-C end into your phone, the USB-A end into your computer, and you're well on your way.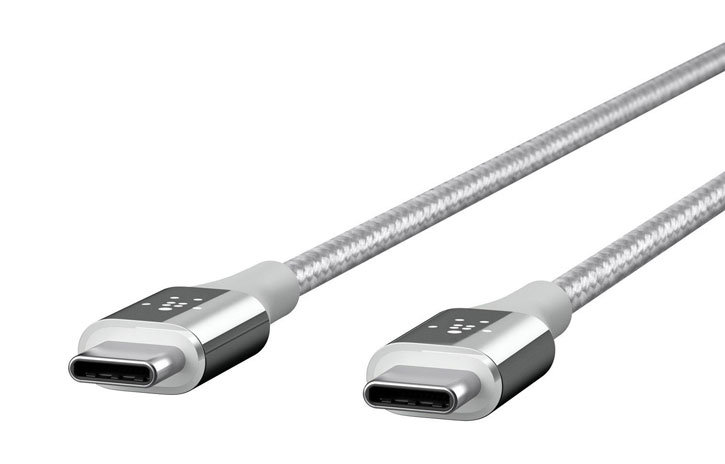 If your computer doesn't have any full-size USB ports — for example, if it is a MacBook, Surface or another recent compact computer — then it probably has USB-C ports instead. In this case, you can use a USB-C to USB-C cable or a USB-C hub to connect your OnePlus 6 to your computer.
Click on the notification that appears when you plug in the phone, and make sure you are using USB to Transfer files (Transfer files to another device), which is the second option in the list. If the OnePlus 6 appears as a drive on your desktop or in This PC, then you're sorted. Otherwise, you might need to change some settings on your OnePlus 6 to get things working.
Connect OnePlus 6 to PC: Android USB settings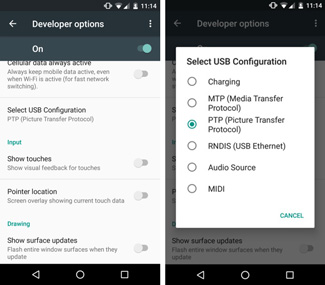 If this doesn't solve your problem, you may need to enable the developer options. Go to Settings > About phone, then scroll all the way to the bottom. Find the entry that says Build Number, and tap on it repeatedly — seven times in all. Eventually, a message should pop up stating that you have been made a developer.
Go back to Settings, and you'll see a new entry in the list called Developer options. Go into it, then tap on USB debugging to Allow USB debugging. You'll be asked to confirm this, so do so. Now scroll to near the bottom of this long list, and click on Select USB Configuration. This gives you a similar screen to the one that appeared when we clicked on the notification earlier, but you'll notice it has more options! Tap on MTP (Media Transfer Protocol), as this is the one we want.
Unplug the phone, restart your PC, then plug the phone in again. If you see the USB charging this device notification, simply click on it and select Transfer files once again. Now you should see OnePlus A6000 come up under This PC — hurrah!
Connect OnePlus 6 to PC: Charging
As well as allowing you to transfer files between your phone and the computer, you can also charge your phone. This will depend on the amount of charge that your computer's USB port can produce, but generally it will be faster to use a USB-C mains charger. (Your best choice here is the original mains charger that came with your phone, as this supports OnePlus' super quick Dash charging) Still, a mains charger isn't available, it's nice to have the option to charge your OnePlus 6 a different way!
Connect OnePlus 6 to PC: Wrapping up
That should be it! I hope you've found this guide helpful. If you have any questions or comments, please share them at the bottom of the page. For more on the OnePlus 6, see our articles below!
Thanks again and we'll see you soon!