Our range of OnePlus 6 cases has grown considerably since the phone launched in May, so we thought that we would revisit our choices and ensure that cases of all kinds are represented! Without further do, here are five of the best OnePlus 6 cases on the market!
---
6. Krusell Sunne 2 Genuine Leather Case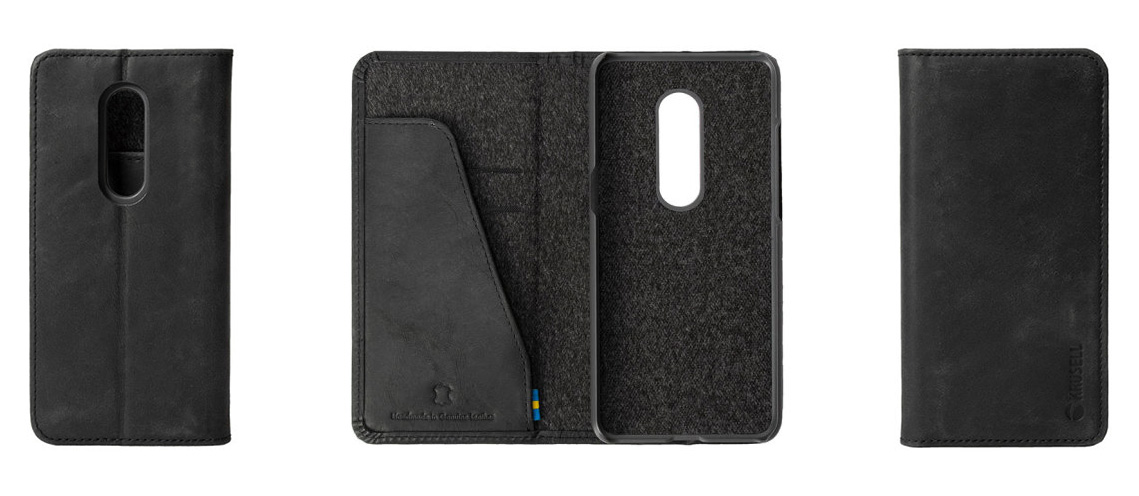 The Krusell Sunne 2 is a stylish genuine leather case that provides practical protection for the OnePlus 6. The case 'combines Nordic chic with Krusell's values of sustainable manufacturing', offering up an impressive look and feel that is backed with sterling environmental credentials. The case includes pockets for your cash and cards, a front cover that protects the screen and cutouts throughout to ensure that each feature of your OnePlus 6 can be used to the full.
---
5. Otterbox Commuter Case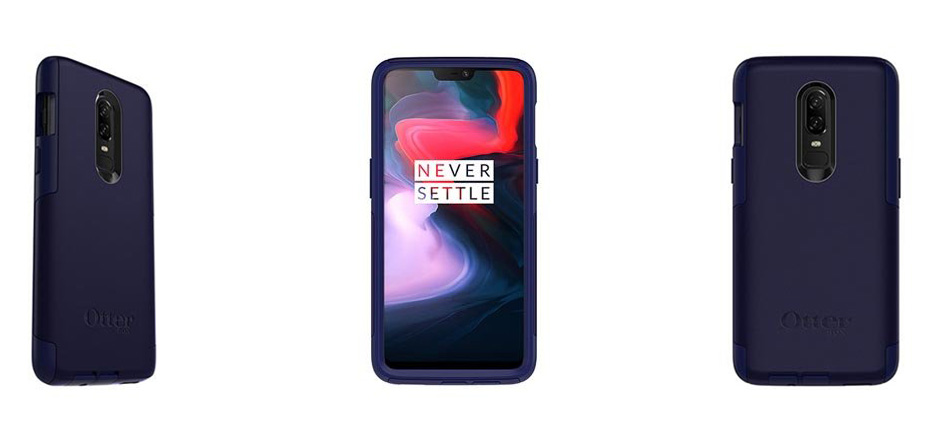 The Otterbox Commuter Series is one of the most popular cases in the world, offering an attractive blend of lightweight design, good protection and enviable style. This special indigo case takes things to another level though, with a rare colour scheme that attracts attention close up while remaining subtle at distance, making for the perfect first impressions case. The case has its own special features as well, include silicone plugs to prevent your ports getting gummed up with dirt and dust, built-in bump and shock protection and easy-to-use button covers throughout. All in all, you can't fault this clever case.
---
4. Nilkin Qin Series Genuine Leather Wallet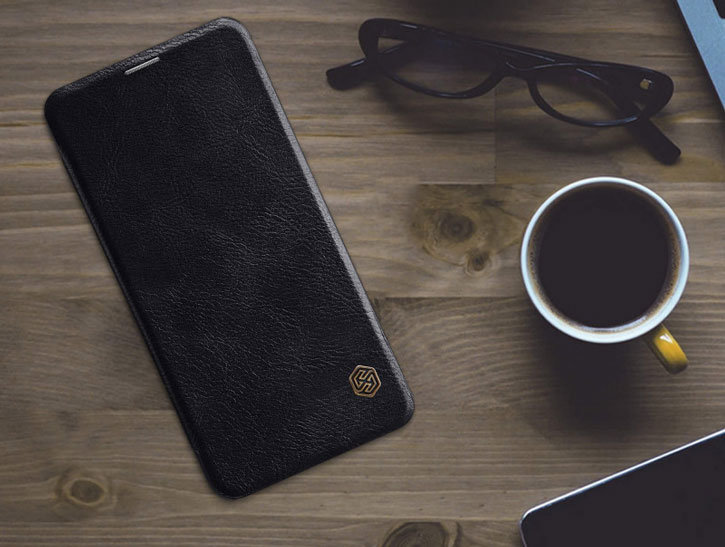 The Nilkin Qin Series is another popular choice for fans of classic designs, offering a choice between three colour schemes: no-nonsense black, classic tan or eye-catching red. No matter which case you choose, you'll get a good-looking case that offers all-around protection without additional bulk. The case includes a card slot for your most important piece of paper or plastic, and precise stitching along the cover's periphery. The Qin is made from genuine leather too, so you get the right look, smell and long-lasting durability that you'd expect.
---
3. Rearth Ringke Fusion Case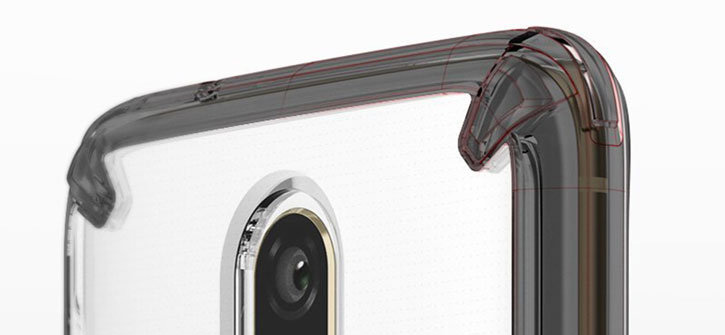 The Rearth Ringke Fusion is another popular case that offers a clear design, a strong bumper to resist damage and a lightweight design that keeps your OnePlus 6 feeling sleek. The case includes a clear back panel that shows off the phone within, perfect for the white OnePlus 6, and a reinforced design that boasts full military-grade drop protection. Of course, the case includes cutouts for all necessary ports and features, ensuring full access to the headphone jack, charging port, all sensors and other features built into your phone.
---
2. Olixar ExoShield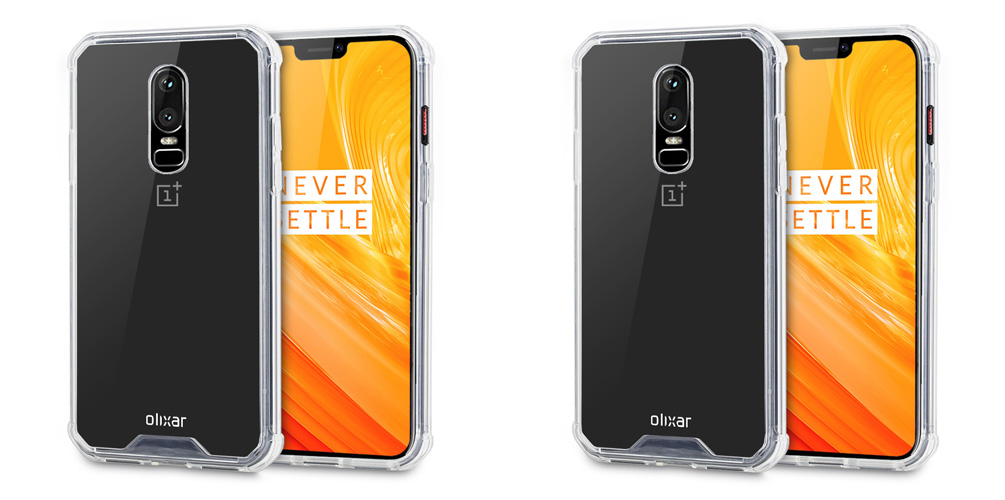 The Olixar ExoShield is probably the sort of case that I'll personally end up buying — something slim, clear, light and protective. The ExoShield is minimal muss and fuss, just a simple case that adds protection without changing the overall look and feel of the phone. A non-slip coating prevents the OnePlus 6 from slipping out of your hand, while raised bezels keep the phone's screen away from potentially damaging surfaces. All in all, it's a solid jack-of-all-trades case that should prove a popular option.
---
1. Olixar ArmourDillo Case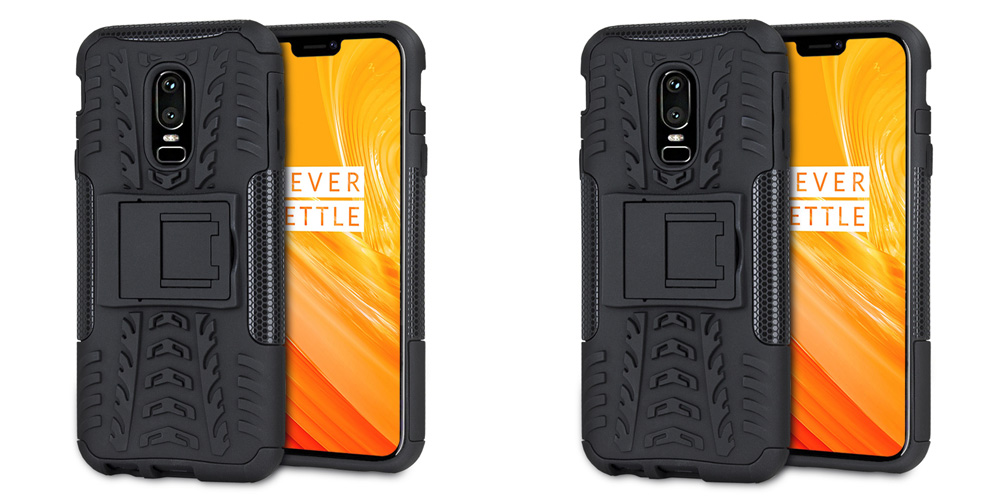 The Olixar ArmourDillo is our final case. It provides an incredible amount of protection against drops and knocks, while adding a nominal amount of bulk to the phone. However, it also provides added functionality, with the inclusion of a kickstand. This means that you can watch videos or keep an eye on incoming notifications easily, without needing a dedicated stand for your phone. The case is also difficult to drop, thanks to its textured back and sides. All in all, it's an impressive case that should be one of the best choices for anyone looking to protect their OnePlus 6.
---
Wrapping up
Overall, it's a big change from last year's 5T, catapulting OnePlus to the forefront of modern smartphone designs. What do you think — is it an upgrade over the 5T? Does it look better than the iPhone X, or worse? Let us know in the comments below, or talk to us on Twitter @mobilefun.