The RED iPhone 8 Plus has just been announced by Apple, and it's gorgeous. If you're planning to pick one up, or you're planning on giving your existing iPhone 8 Plus a makeover, check this out — these are our top 5 RED cases for the iPhone 8 Plus!
The selection includes some iPhone 8 Plus cases that are actually red, to match the phone or transform a non-RED iPhone, clear options that let the RED shine through and complementary colour cases in black or gold.
Let's get right into it!
---
5. Olixar X-Trio Full Cover Case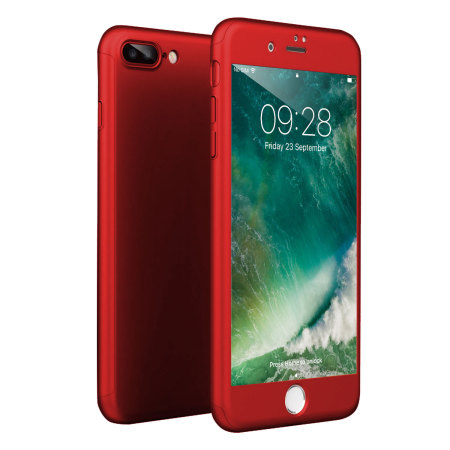 We begin with the X-Trio, a full cover for the iPhone 8 Plus. This case is a brilliant option if you want to make your iPhone 8 Plus look like the Product RED version of the phone, but it'll also suit the real deal expertly. The case covers the front and back of the phone, providing good protection against scratches and minor protection against drops too. Of course, the slim design also weighs almost nothing, making this a good choice if you hate bulky cases.
See the Olixar X-Trio Full Cover Case >
---
4. Olixar Ultra-Thin Gel Case

This cheap and cheerful gel case from Olixar provides nominal protection against drops and knocks while adding minimal weight and bulk to your iPhone. This clear iPhone 8 Plus case includes cutouts wherever necessary to allow full access to all ports and features, while a lip around the screen protects it from scratches. The gel material used is flexible and grippy, making it easy to install and unlikely to fall out of your hand. For £8 (at time of writing), that's a nice result.
See the Olixar Ultra-Thin Gel Case >
---
3. UAG Metropolis Rugged Case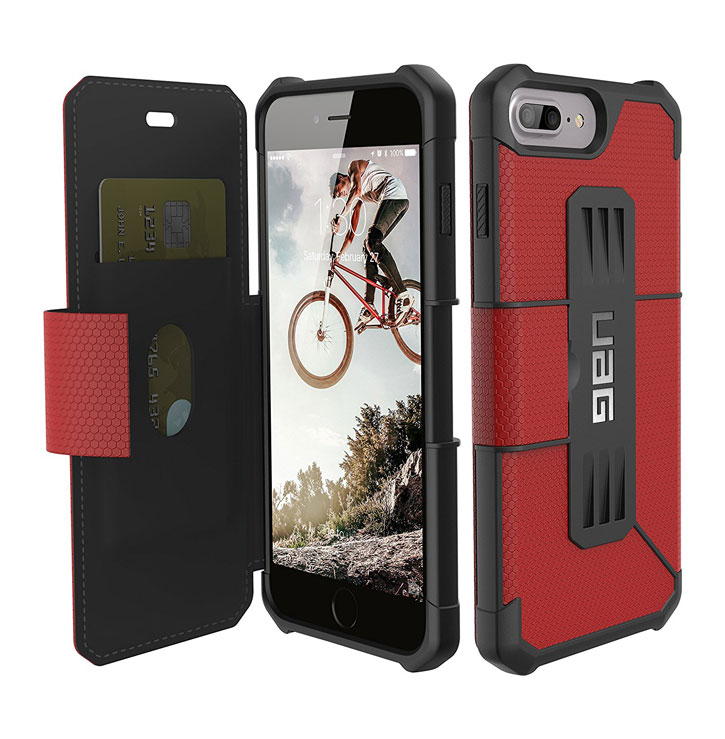 UAG are well-known for their protective cases, and this wallet called the Metropolis is no exception. The case provides excellent protection from knocks and bumps, with its rugged exterior, while a soft flip cover keeps the screen safe and shatter-free. The Metropolis is one of the few red cases for the Plus model, and perhaps the only red wallet for the iPhone 8 Plus, making it a great choice for this special edition smartphone!
---
2. Olixar Fidget Spinner Case
This A E S T H E T I C case is our runner-up suggestion, as its unique feature set will be loved by some and loathed by others. The eye-catching Native-inspired geometric design is matched with a built-in fidget spinner to help you stay focused in these distracting times. The Fidget Spinner Case is certainly a novel option, and a perfect fit for anyone choosing the iPhone 8 Plus RED edition to stand out!
See the Olixar Fidget Spinner Case >
---
1. Moshi Vitros Clear/Black Case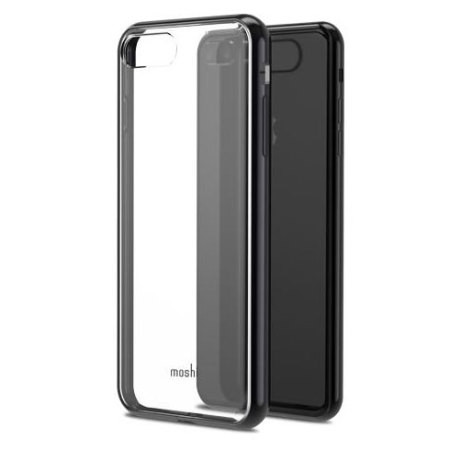 We conclude with the Moshi Vitros, an altogether more sensible case from one of the best case design houses in the United States. The case provides excellent protection thanks to its use of a pliable yet durable polymer material. The Vitros' black frame also serves as a nice contrast to the vibrant Product RED design of the iPhone 8 Plus, while the clear back panel allows the red colour to be seen easily. All in all, a solid yet lightweight protective iPhone 8 Plus case that should be one of your first options!
---
Wrapping up