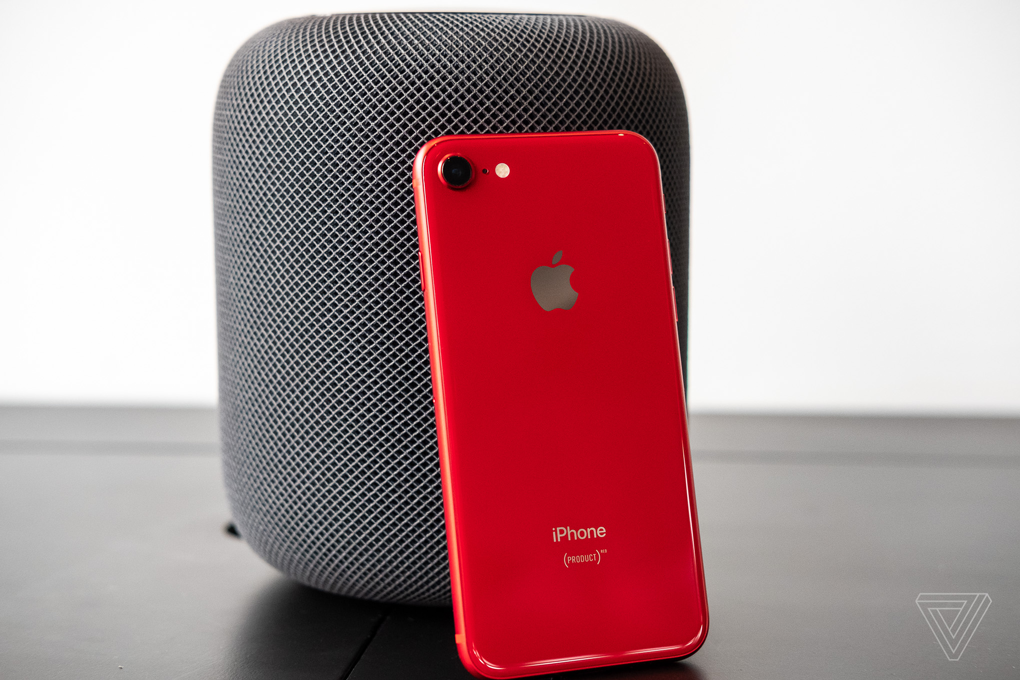 Last year around this time, Apple unveiled red versions of the iPhone 7 and 7 Plus with Product RED branding. Today, they've done the same thing for this year's new iPhones, the iPhone 8 and iPhone 8 Plus.
If you're planning to pick up the phone or just want to mimic the style on your own iPhone 8, you'll need a case to match — so here are five of our absolute favourite complementary cases for the RED iPhone 8!
---
5. Olixar ExoShield Tough Clear Case

This clear case combines a lightweight and stylish appearance with great protection against scratches and drops. The Olixar ExoShield uses raised bezels to protect the screen against being cracked, while a non-slip coating ensures that your new RED iPhone 8 won't slip out of your hand. The case is also quite reasonable in price, coming in under a tenner.
See the ExoShield Tough Clear Case >
---
4. Unique Polka Clear Champagne Case
If you want to add a look of class and luxury to your RED iPhone 8, then this unique case is well worth a look. The bumper case is wrought in lovely champagne gold, while a clear back panel allows you to see the red colour of the iPhone 8 underneath. Encrusted Swarovski crystals and polka dots are also present, adding sparkle and visual interest to the back of the phone.
See the Unique Polka Clear Champagne Case >
---
3. Olixar MeshTex Brazen Red Case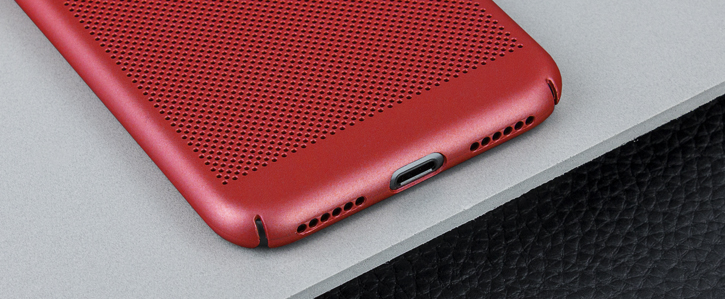 This gorgeous case adds protection and texture to your RED iPhone 8, or makes an iPhone 8 of another colour red. The mesh texture on the back of the phone ensures adequate cooling for the iPhone, while a circular aperture on the back highlights the Apple logo. This case looks great with a black or gold iPhone 8, but it'll look even better with the new Product RED iPhone 8!
See the MeshTex Brazen Red Case >
---
2. Zizo Bolt Series Tough Case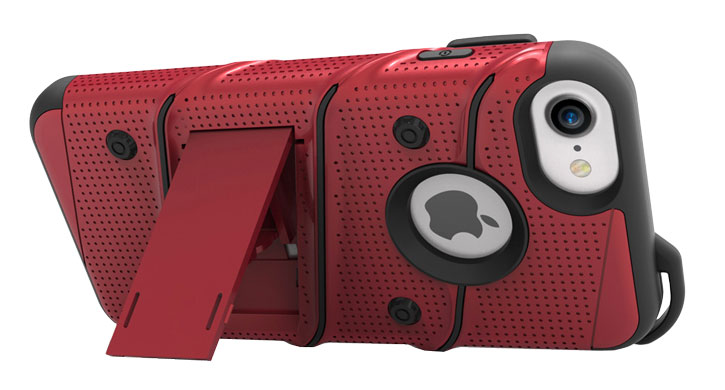 The Zizo Bolt is a different take on what we've presented so far, offering a bulkier design that offers rugged protection. The case is full-featured as well, with a built-in kickstand that's perfect for relaxing and watching some videos in landscape mode. The case also comes with a belt clip and a lanyard, allowing you to keep your iPhone 8 close at hand in a way that suits you best.
See the Zizo Bolt Series Tough Case >
---
1. Moshi Vitros Slim Case – Black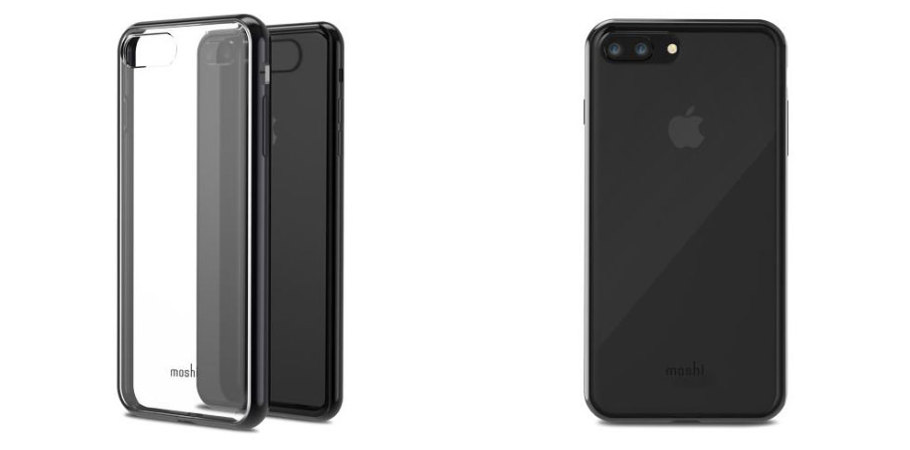 If you're not a fan of the red/red or red/gold colour combo, what about something different: red/black? I quite like the combination, which feels a little more eye-catching. This Vitros case is also one of the most protective available for the iPhone 8, yet it adds minimal bulk to your iPhone. That's why we've selected it as our top recommendation this time around. What do you think?
See the Moshi Vitros Slim Case >
---
Wrapping up
Thanks for checking out the article, and be sure to let us know what you think in the comments below. You can also reach us on Twitter @mobilefun if you prefer.
Image credit: The Verge