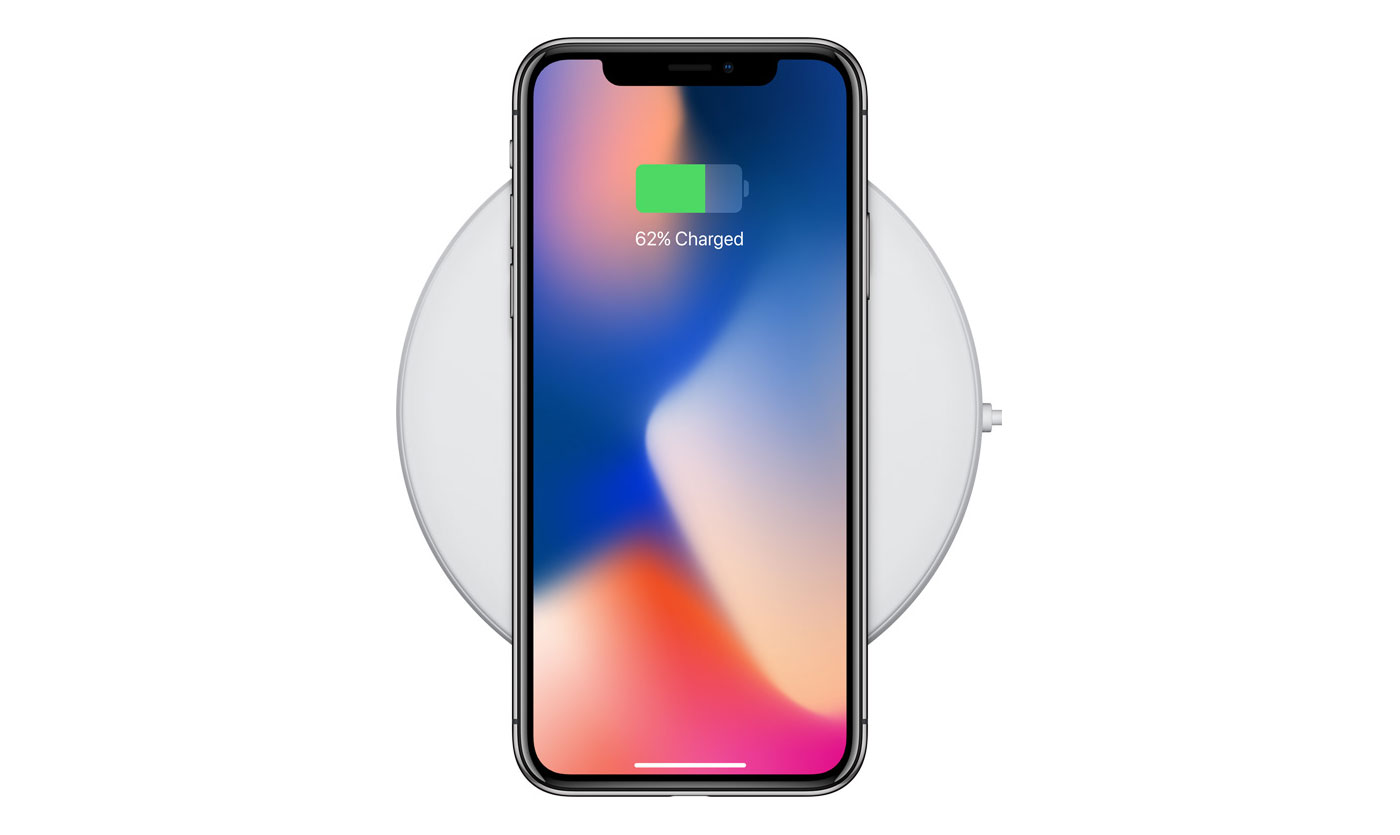 Does the iPhone X have wireless charging? Yes, it does… and so too do the iPhone 8 and 8 Plus. Here's everything you need to know.
How does Qi charging work?
This new ability comes courtesy of the new glass back that Apple are using to create their latest phones. This allows inductive charging between Qi charging pads and a coil built into the back of each iPhone.
Why use wireless charging?
Wireless charging won't be faster than wired charging, but it will be more convenient. Apple pointed out that it's nice just to place your phone down on a spot on your desk or nightstand and have it charge, with no need for the plugging and unplugging of cables. This even allows you to charge your iPhone while listening to music using wired headphones (Lightning or 3.5mm) at the same time — score!
What Qi charging pads are available?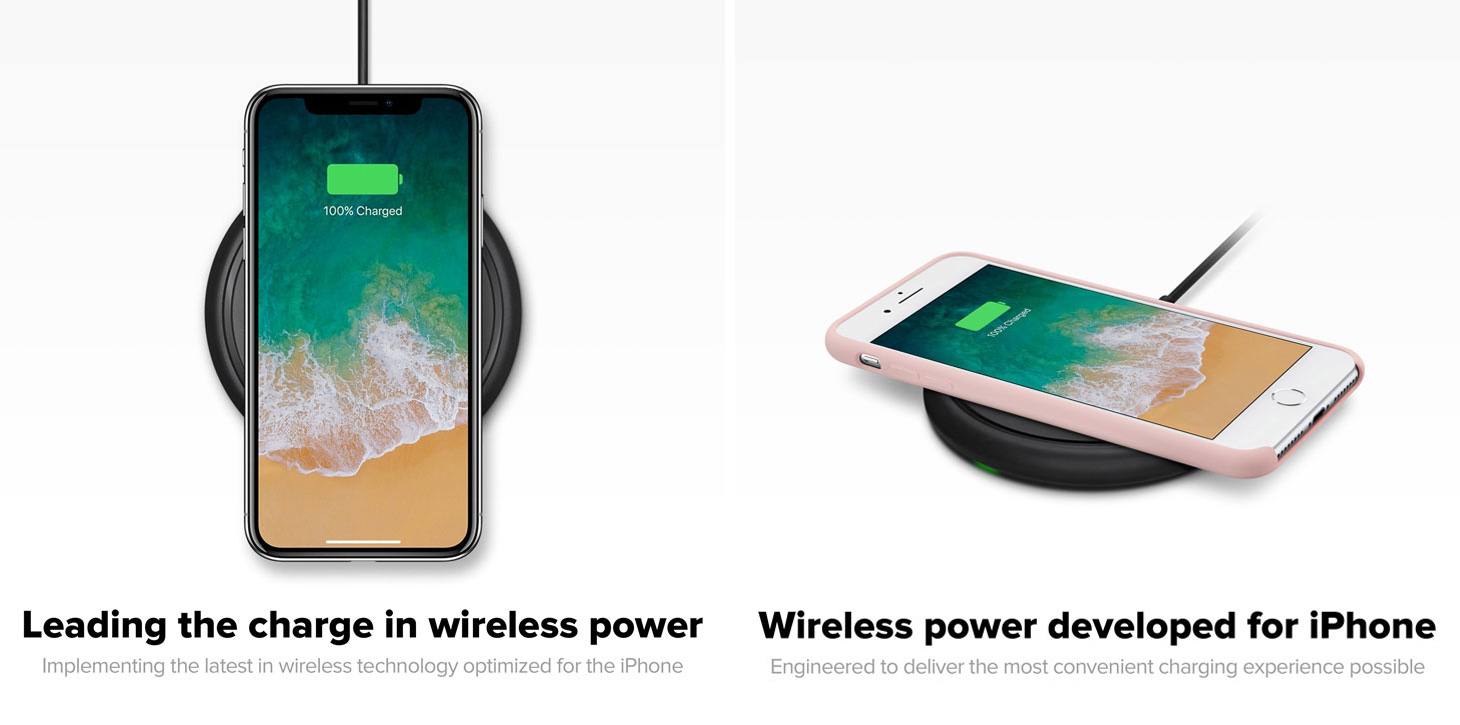 The iPhone has always enjoyed a wide range of accessories, and that's true of wireless charging too. New and stylish Qi chargers are appearing from partners like Mophie and Belkin, with more on the way.
And as Apple using the existing Qi standard (which has been around in Android phones since… 2011), there are plenty of existing Qi wireless chargers on the market that will work just fine with the iPhone 8, iPhone 8 Plus and iPhone X.
To see our full range of iPhone-compatible Qi wireless chargers, check out the link below:
Shop for iPhone wireless chargers >>
AirPower: charge multiple devices with one Qi charging pad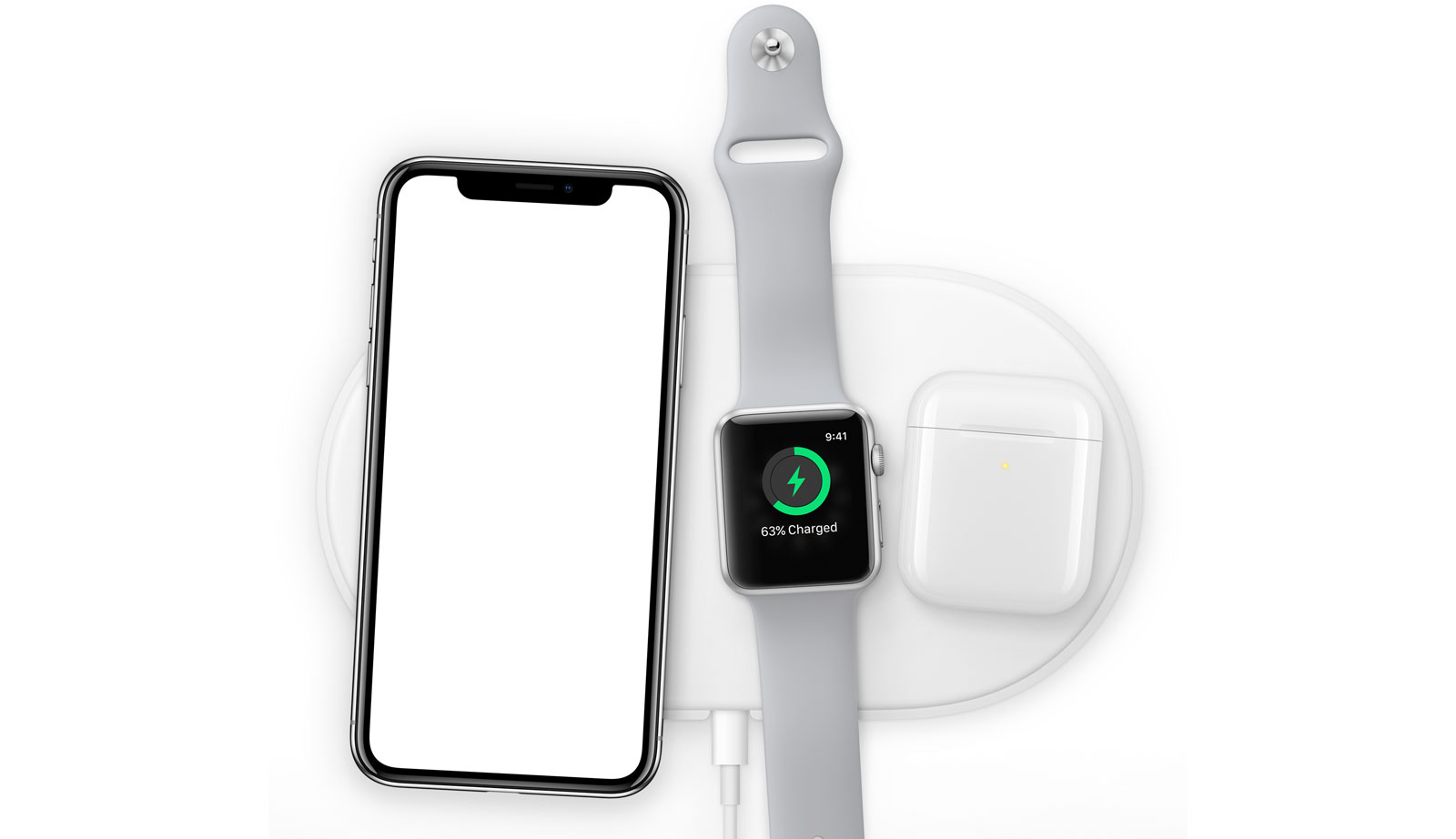 Apple are also working on an extension to the Qi standard that they're calling AirPower. In Apple's iPhone event demo, a single wireless charging pad was capable of recharging an iPhone X, an Apple Watch and AirPods. Better yet, you can see the charge levels of each device on the screen of the iPhone, making it easy to ensure that everything is ready to go before you set out. Apple say that they hope to add these abilities to Qi sometime in 2018.
Wrapping up
I think that's just about all you need to know about wireless charging on the iPhone 8, iPhone 8 Plus and iPhone X. If you have any questions, please let me know in the comments below so we can improve this article for our readers!
Shop for iPhone wireless chargers >>