Apple took to the newly built Steve Jobs theatre to unveil their latest and greatest products. They announced everything we expected and more — including three new iPhones, a new Apple Watch and a new Apple TV. Here's what you need to know!
iPhone X
Apple's one more thing this year was something to behold: the iPhone X, a completely redesigned iPhone that Apple promises will "set the tone for the next decade." It uses glass front and black, it's water and dust resistant, and it comes in space grey and silver.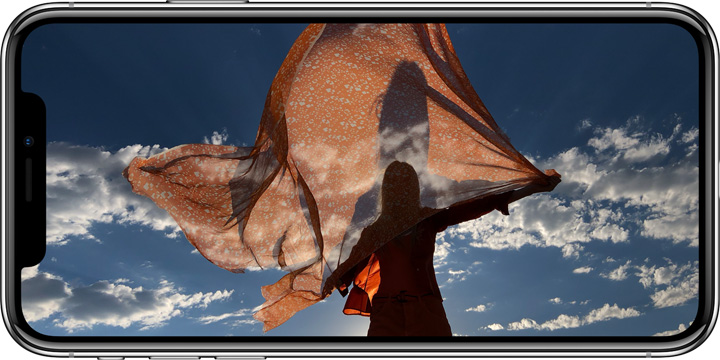 The new iPhone comes with a 'Super Retina' display which goes from edge to edge, with tiny bezels on all four sides. The screen is based on OLED technology, has the highest pixel density of any iPhone, and supports HDR content — both HDR10 and Dolby Vision. The contrast ratio is 1,000,000:1, includes 3D Touch and True Tone (so it bases its colour temperature on ambient light levels).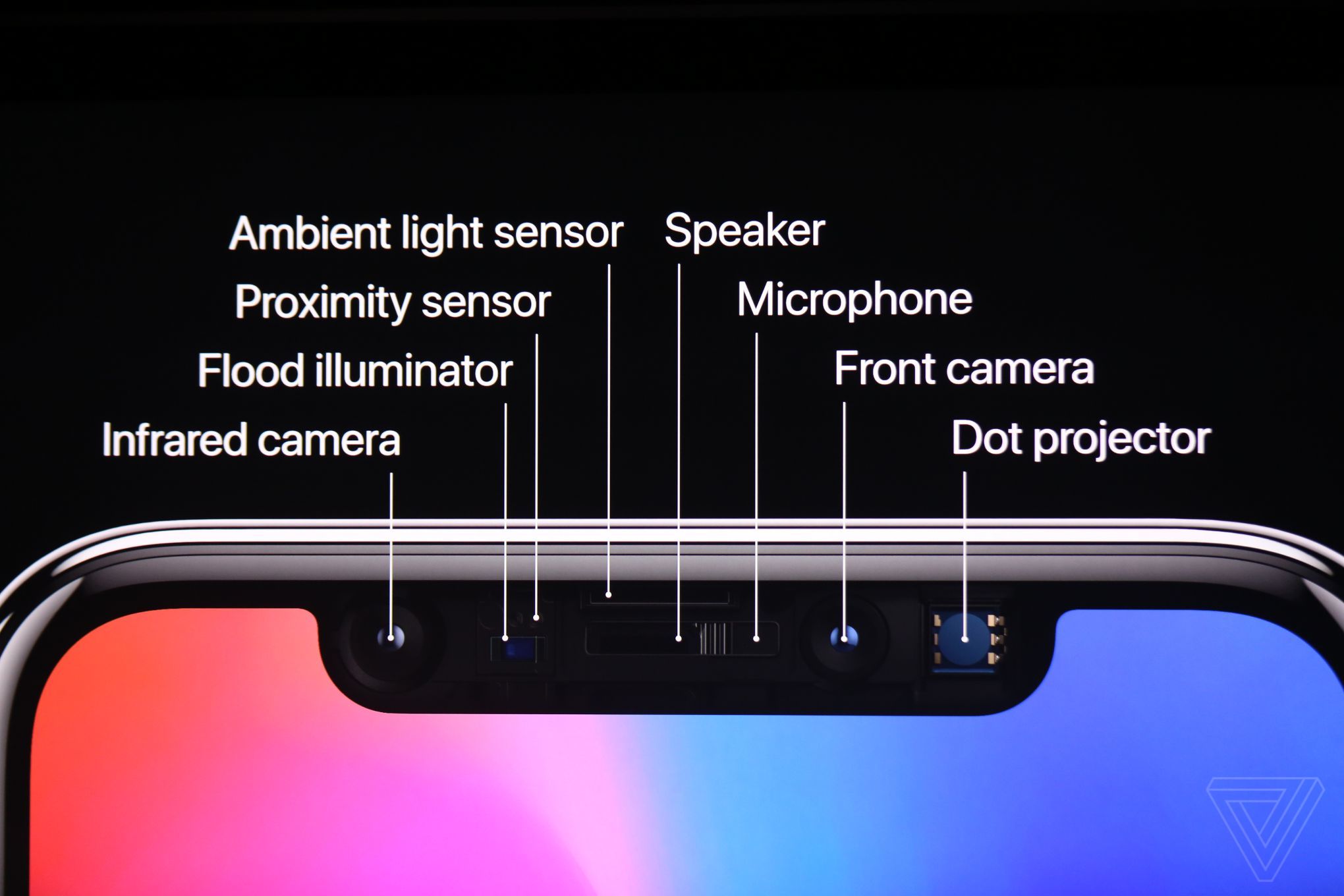 Of course, the new display takes up too much space for a home button or a fingerprint reader, so the iPhone X unlocks based on your Face — what Apple call Face ID. The new face recognition is performed by the A11 Bionic neural engine, and is engineered to resist spoofing by showing a photo or even a realistic-looking mask. Apple reckon that there's a one-in-a-million chance that a random person could unlock your iPhone. The same tech allows for animated emojis, 'animojis', as part of iOS 11.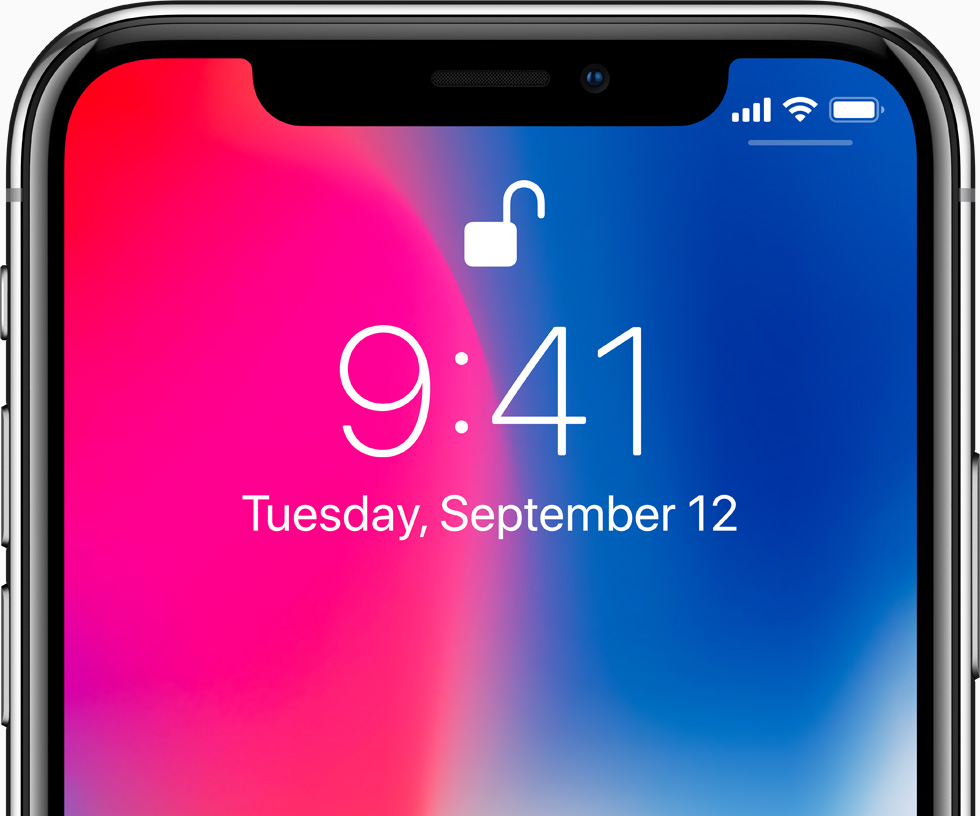 You can also tap the screen to wake it up. Going to the home screen is done by swiping up from the bottom; multitasking is done with the same gesture. You can also swipe along the bottom to get between recent apps, or swipe from the top right corner to get to the control centre. These new gestures will take a little bit of getting used to, but the new screen looks well worth the effort!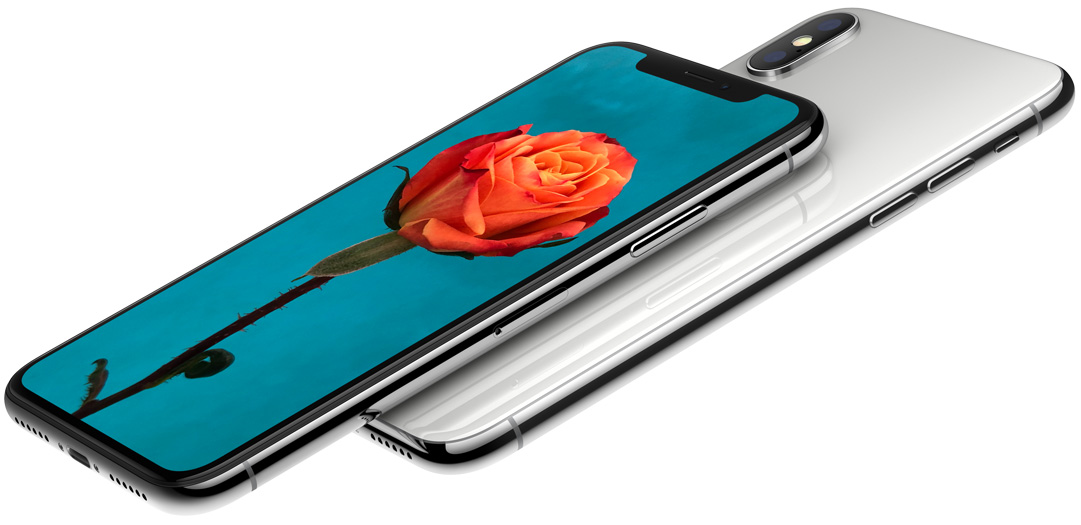 The iPhone X has optical image stabilisation in both of its rear lenses, and 'quad-LED TrueTone LED flash.' Portrait mode and portrait lighting are also included, so your selfies can look pretty sweet. It also has many of the same camera upgrades as the iPhone 8 and 8 Plus, so read on to find out more!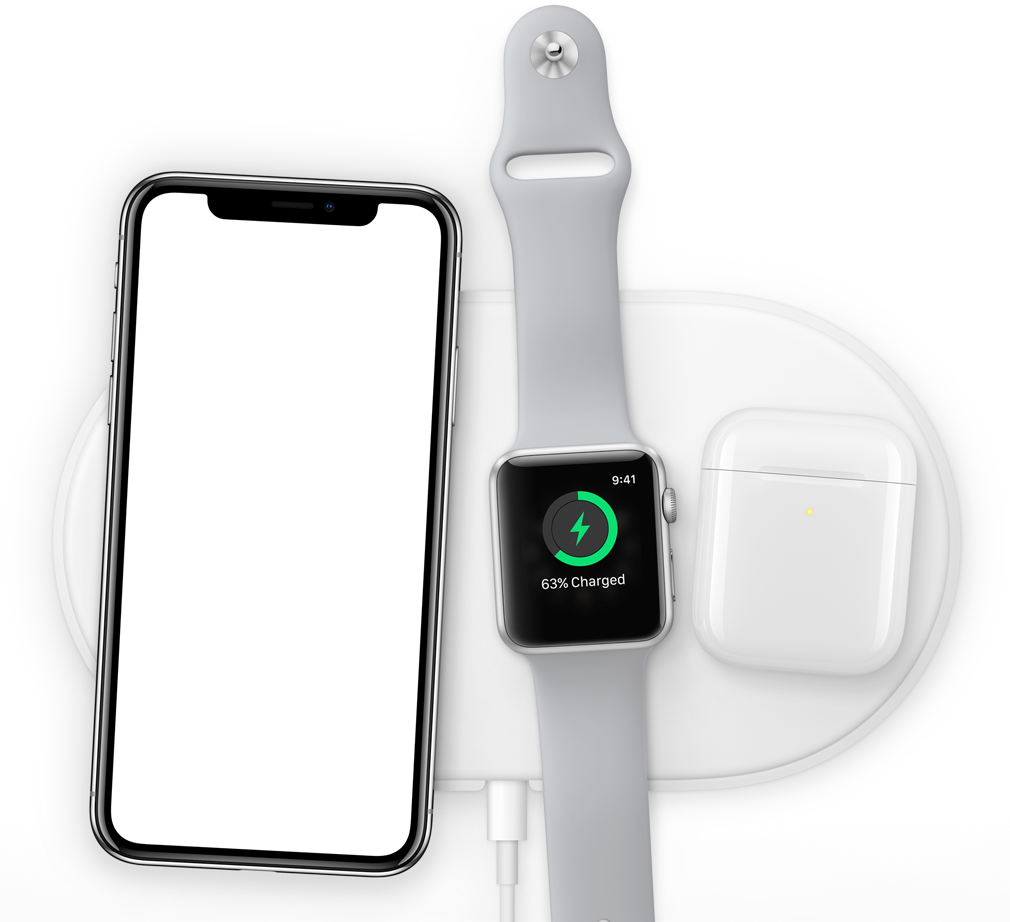 Finally, battery life has improved by two hours compared to the iPhone 7. Wireless charging is included like on the iPhone 8, and Apple even teased a big wireless charging mat that can charge phone, watch and headphones simultaneously while showing charging statuses on the iPhone screen. The technology in the mat is called AirPower, it'll be rolled into the Qi standard, and it'll be available sometime next year.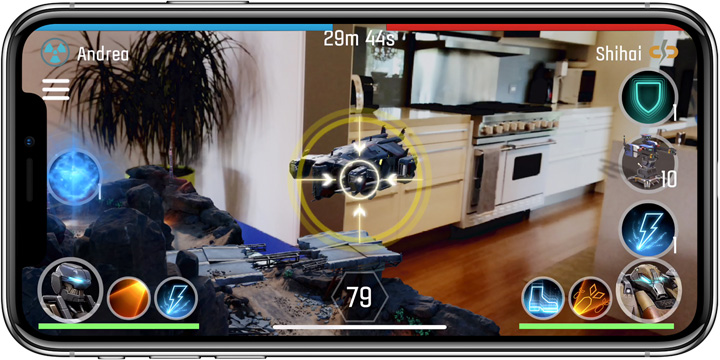 The phone itself won't be available immediately either, and it'll come at a high price. The 64GB model costs a whopping £999, and the 256GB will be pricier still. The iPhone X (pronounced 'Ten', if you're wondering) will go on pre-order from October 27th, and it'll ship from November 3rd.
iPhone 8 & iPhone 8 Plus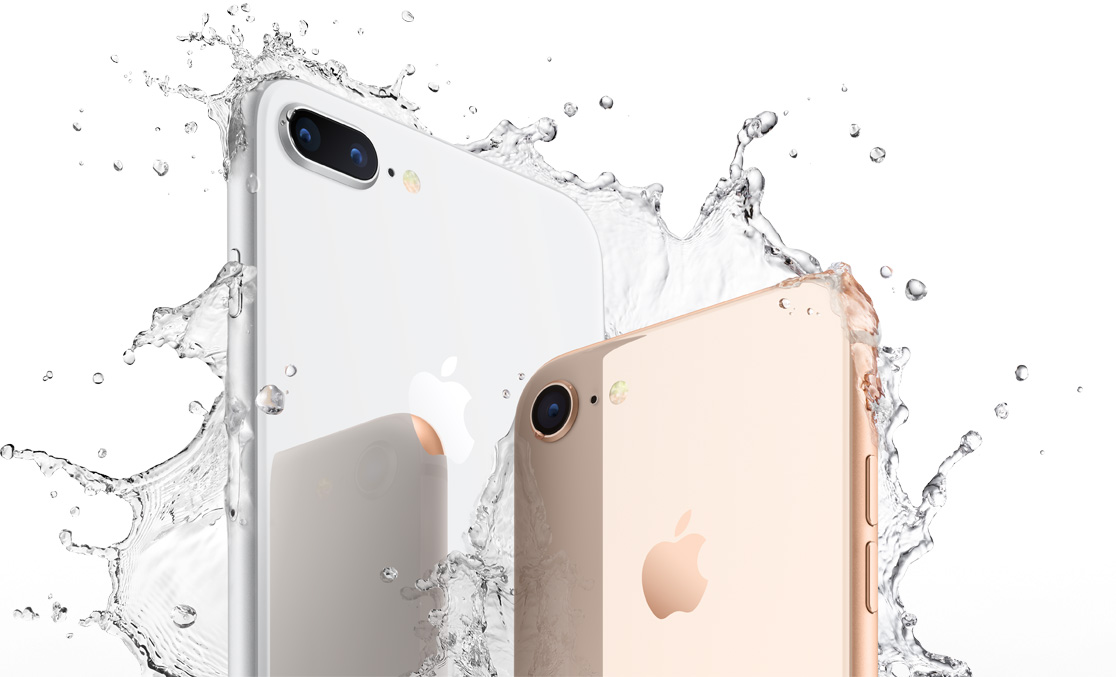 The iPhone 8 and iPhone 8 Plus come with a new design that includes 'the most durable glass' front and back. Colour options include silver, space grey, rose gold, gold. The Retina display now includes True Tone technology (meaning the colour temperature adjusts to ambient light). Stereo speakers are included that are 25% louder with deeper bass.
Both iPhone models are powered an A11 Bionic chipset, with a six-core CPU and Apple's first self-made GPU. The new chipset also includes a new Apple-designed ISP, which feeds into a new camera with a new 12-megapixel sensor, 'deeper pixels', a new colour filter that results in better pictures with 83% more light.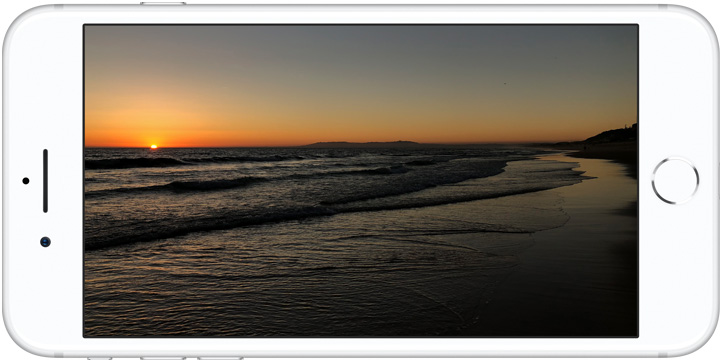 Optical image stabilisation is also available on both models; previously that was restricted to the larger Plus models. However, the iPhone 8 Plus gets a new unique trick: 'portrait lighting', which 'reworks the lighting' as you're composing the shot. Apple are also rolling their own video encoder, which allows for faster frame rates — 4K at 60 frames per second or 1080p at 240 frames per second.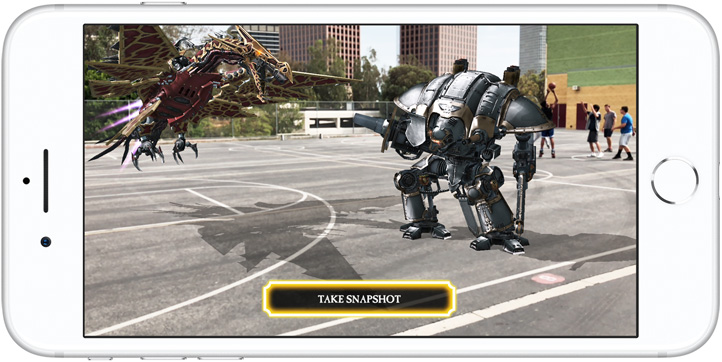 Augmented reality is also a focus. You can see constellations painted in the (actual) sky, watch live sports or play games that make Pokémon Go look like a Gameboy title.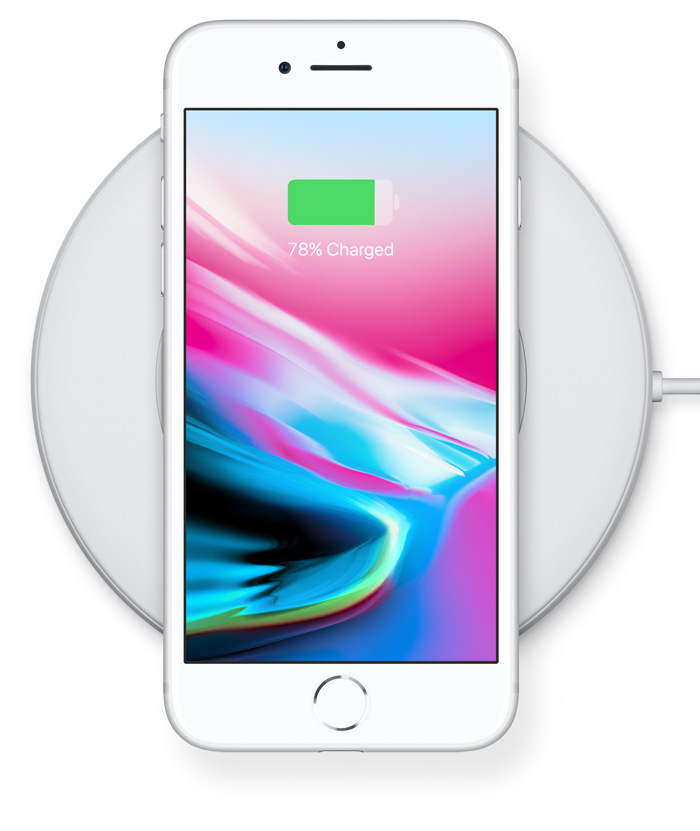 Finally, Apple are adding wireless charging to the new iPhones. Apple are using the Qi standard, so there a wide range of third-party wireless chargers that will work right out of the box. Apple are also making branded chargers with accessory makers like Mophie.
Apple Watch: Series 3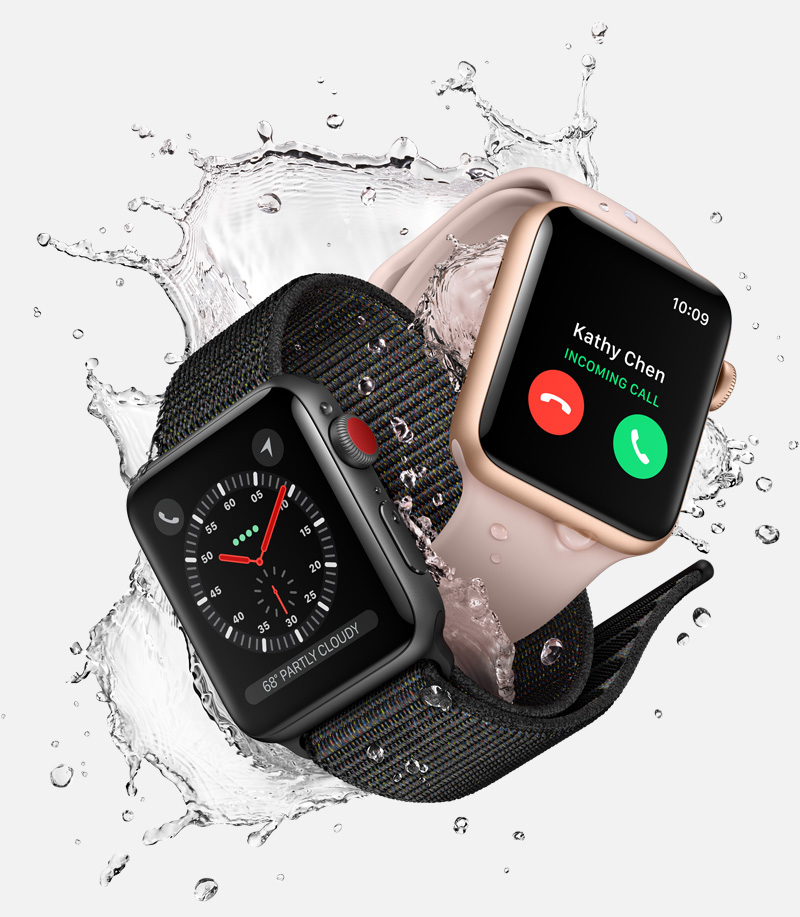 97% customer satisfaction, 50% year-on-year growth, and the Apple Watch is the number one watch in the world (in terms of revenue). Of course, Apple aren't going to rest on their laurels, and a new Apple Watch will be available soon.
It's the Apple Watch Series 3, and the standout feature is built-in LTE. It uses the same phone number as your iPhone, so there's no additional SIM card needed. You can receive calls, send texts and you can stream Apple Music songs, all without needing your iPhone nearby.
The Series 3 Watch is also more advanced, with a new dual-core processor that is 70% faster, a W2 chip for Bluetooth and Wi-Fi, and an altimeter to track elevation changes. Finally, Siri can talk from the watch now, which is nice. Despite the new additions, some clever re-engineering has left the Watch basically the same size, just 0.25mm thicker than it was before. The only visible difference is the red crown that appears on the LTE-equipped models.

The new models will be available with tons of different bands, with cellular data from £399, without for £329. Series 1 Watches are now cheaper at £249. The new Watch models will appear on September 22nd, with pre-orders starting a week earlier on September 15th (three days away).
If you're not going to upgrade to the new models, you can still look out for the new WatchOS 4 upgrade. The new version will appear on September 19th with smart activity coaching, a redesigned workout and heart rate monitoring apps and new features for swimmers.
Apple TV 4K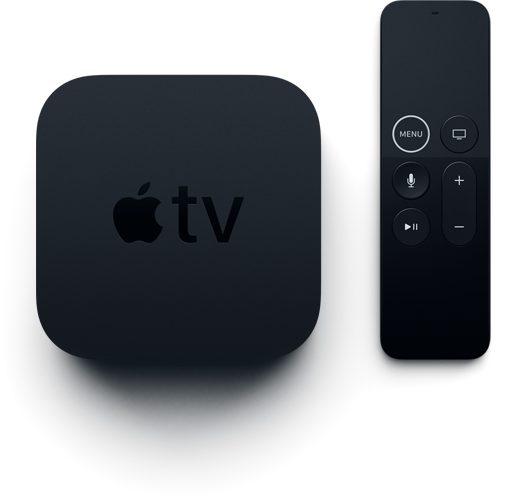 There's a new Apple TV! It's the Apple TV 4K, and it does just what is says on the tin. You get 4K video with HDR10 and Dolby Vision compatibility, so if you have a new-fangled television then you'll be able to get the most out of it.
Of course, you'll need 4K and HDR content, but Apple will be happy to deliver it to you — and renting or buying 4K HDR films and TV won't cost any more than the existing HD versions (and previously purchased versions will be upgraded automatically). Netflix and Amazon Prime TV will also be available in 4K and HDR (although maybe not from launch).
The Apple TV 4K uses the same A10X chip in the iPad Pro, so it'll be powerful enough for a range of videos, games and other apps. The new Apple TV 4K will  cost £179 for a 32GB version, £199 for a 64GB version, and it'll be available to order from September 15th. It'll be released on September 22nd.
Wrapping up
Thanks for checking out our coverage. Let us know what you think in the comments below!