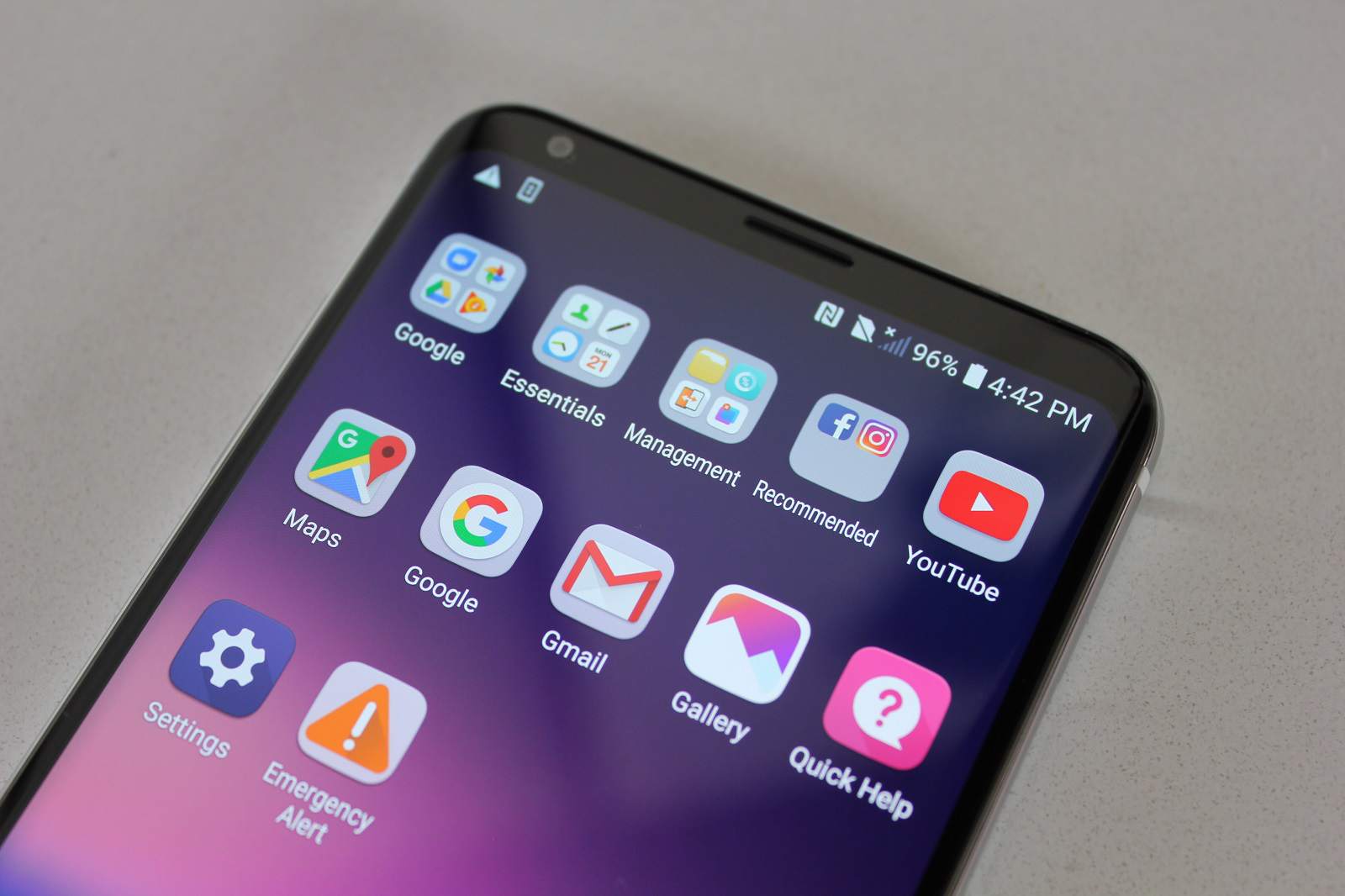 The LG V30 is a videographer's dream, with highly rated cameras, stellar audio and of course expandable memory. But which Micro SD card do you choose? Here's everything you need to know about LG V30 memory cards.
---
What memory cards are supported?
Theoretically, Micro SD cards up to 2TB in size are supported… although the biggest card you can find these days is a 400GB unit that was just announced by SanDisk. Of course, there are also plenty of smaller capacities to consider, including popular 64GB, 32GB and 16GB varieties.
See our full range of LG V30 memory cards
---
How fast should my Micro SD card be?
There are a bunch of different speed ratings for Micro SD cards, but thankfully you can ignore most of them. The most important one is called 'UHS Speed Class', and it's marked on the card (and its packaging) by a U shape with a number inside it.
U1 refers to write speeds of 10 MB/s, and this is the slowest speed you should really consider, particularly if you're recording images or video to your external storage. U1 cards are capable of recording 1080p video directly to the card.
Beyond that, you can find U3 cards that offer 30 MB/s as a minimum write speed. You'll need a U3 card if you want to record 4K video directly to your Micro SD card.
There are also special App and Video speed classes, both of which offer higher speeds at correspondingly higher prices. In general, these cards aren't yet necessary for most usage.
---
What cards are good?
In general, we recommend cards by Samsung, Lexar and SanDisk. Here are four of our favourites, from our suggested budget option to high-end fare that's suitable for professional use. Let's get right into it!
---
4. Kingston Digital: 16GB, U1
We'll start with the Kingston Digital, a U1 Micro SD card with 16GB of storage. That's enough to record a few hours of Full HD video, or store several thousand songs or images. The U1 speed rating ensures fairly rapid access, and you get a full-size SD adapter which can be useful for re-purposing the Micro SD card into larger devices like DSLRs and video camcorders. If your budget is limited, this is a nice place to start.
---
3. Lexar: 64GB, U1
This Lexar card moves to a massive 64GB of storage, giving you plenty of space for even Full HD video. The U1 rating ensures you can record such video directly to the card, and minimises the time it'll take to copy media to and fro. This Micro SD card also comes with an SD adapter for use in larger devices, so your Micro SD card will still be useful even in your later phones.
---
2. Sandisk Extreme: 64GB, U3
If you want to record 4K video directly to your Micro SD card, then you'll want a UHS Speed Class 3 (U3) card like this one. The higher speeds are great for running apps and games on the card, too. 64GB also gives you a reasonable amount of space to work with too, more than doubling the internal storage of the V30. Finally, a full-size SD card adapter is also included for using this card in larger devices.
---
1. Samsung Evo Plus: 128GB, U3
OK, this is our absolute favourite — a super fast U3 card that also packs in 128GB of storage, tripling your total storage in one easy swoop. The Evo Plus is definitely a premium option compared to the other cards on this list, but you do get a card that you'll be able to reuse for years to come, saving you money in the long run.
---
Wrapping up
Thanks for checking out the article. If you have any questions, feel free to share them in the comments below. Stay tuned for more LG V30 guides and how-to articles, plus the latest cases and accessories. Ciao!
See our full range of LG V30 memory cards
Image credit: Jacob Siegal/BGR