The Samsung Galaxy S8 and S8 Plus are coming out shortly, and our range of accessories is swelling. Here are our favourite accessories for the two phones, including some unique new options from Samsung themselves. Whether you want to turn your Galaxy S8 into a PC, keep it safe or use on the go, we've got some perfect accessories for you. Let's get started!
10. Olixar Multi-Length USB-C Cable 4 Pack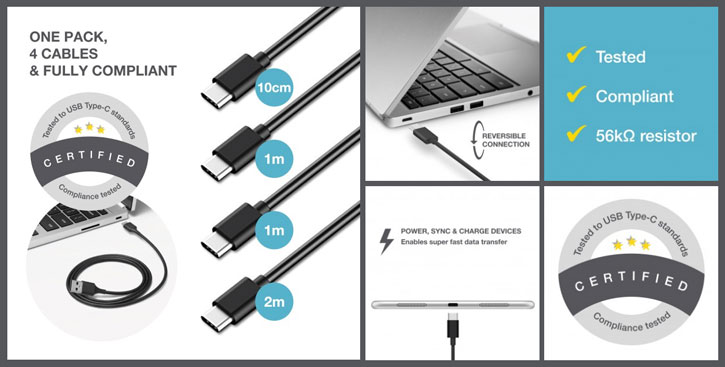 This pack provides four different USB-C cables of different lengths. In one box, you'll get one 2m cable, ideal for using your phone and charging it at the same time; two 1m cables that can be left in your bag, at work or in your car; and one tiny 10cm cable that's perfect for use with a power bank. If this is your first USB-C phone, then this is a great choice.
9. Samsung Keyboard Cover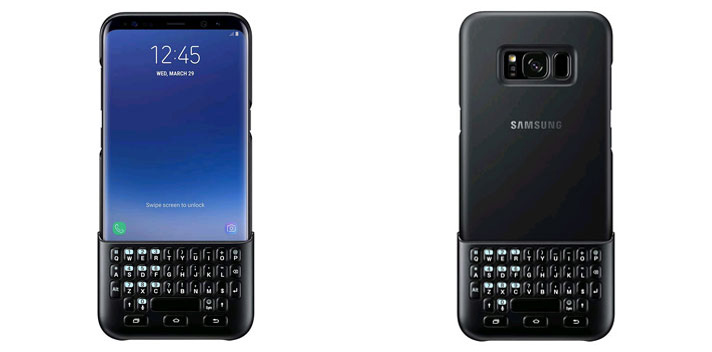 This official keyboard cover is one of the cleverest ways I've ever seen of adding a keyboard to a modern smartphone. This case clips over the bottom of the screen, allowing you to press the physical keys and in turn touch the software keyboard below. That allows you to enjoy auto-correct and other features, while getting the tactile feedback and typing speed that QWERTY keyboards are known for. When you don't need to use the keyboard, you can tuck it on the back of the phone, ready to go at a moment's notice.
8. Sandisk 128GB U3 MicroSD Card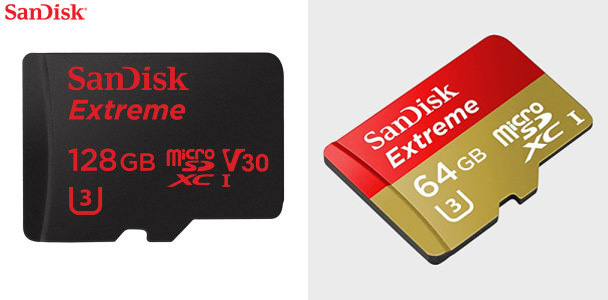 This MicroSD card allows you to triple the amount of available storage on your 64GB S8. That gives you tons of space, allowing you to capture HD videos, keep all of your music and photos on your phone, and install as many apps as you like. The card is fast too, with a UHS Speed Class 3 rating that ensures you can copy files at up to 90 MB/s. That minimises the time you need to spend waiting around for files to copy.
7. Samsung Wireless Fast Charging Car Holder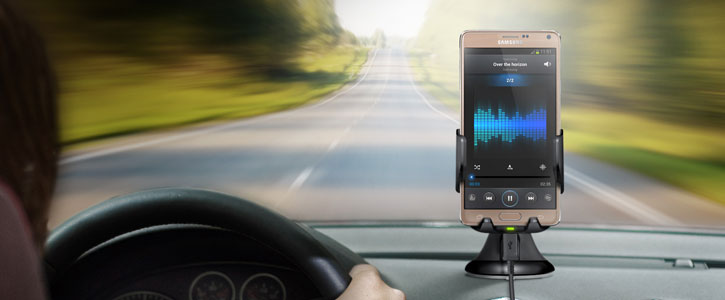 This official car charger for the Galaxy S8 works wirelessly, meaning you never need to plug in your phone in your car — just drop it into the dock and you're away. The car holder is fully adjustable and supports a good range of angles and orientations, and also will adhere easily to your windscreen or dashboard.
6. KitSound True Wireless Bluetooth Earbuds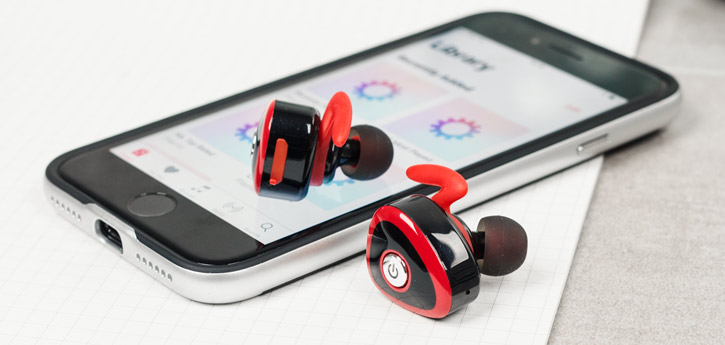 These wireless in-ear headphones provide total freedom, and have no wires whatsoever. Just tuck them into your ears, and you can listen to your music, podcasts or calls wherever you are. The earphones come with a carry pouch that make it easy to keep them with you, and a double-ended Micro USB cable to charge both headphones at the same time from a computer, portable charger or mains adapter.
5. Ultimate Galaxy S8 Accessory Pack

This accessory pack is a great way to get your Galaxy S8 fully equipped. It contains six accessories in one box, bundled together for about half the price of buying everything separately. You get protection from an ultra-thin case and a couple of screen protectors; your car needs are sorted with a car holder and car charger; your phone will be elevated with a desk stand and three-in-one stylus, stand and microfibre cleaner. If you can't be bothered to pick up a ton of different accessories, this can be a great choice.
More info (S8) > More info (S8 Plus) >
4. Samsung Wireless Fast Charger Convertible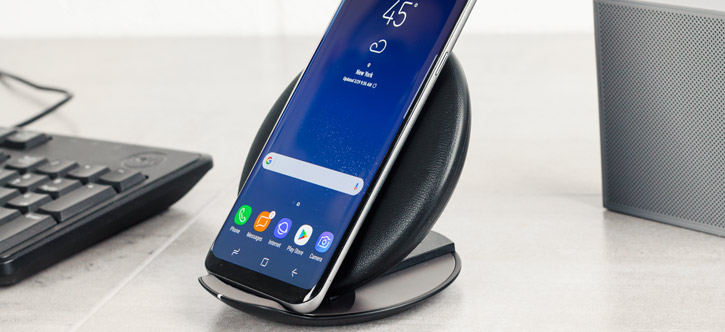 This wireless charger is not like the others. It's faster — almost as fast as wired charging. That makes wireless charging a much more tempting option, as you're removing its biggest drawback while maintaining the convenience that makes it so tempting. It's also convertible, meaning it can be used at an upright angle or flat on your desk. It's clear to see that Samsung have really learned some lessons in designs and features between the first release and this latest model that accompanies the Galaxy S8.
3. Samsung USB-C to HDMI Adapter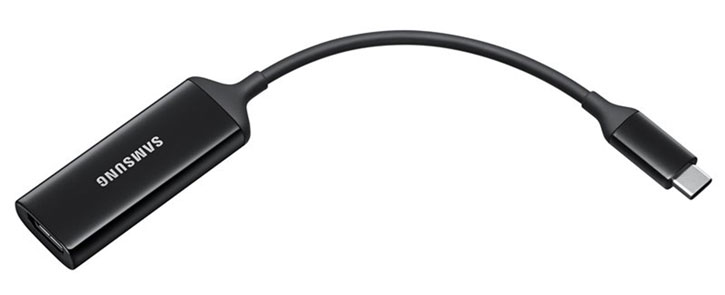 After years of refusing to support MHL HDMI adapters on their flagship phones, Samsung have finally gotten their act togther. This official adapter allows you to connect your Galaxy S8 or S8+ to a TV, projector or monitor with ease; just plug one end of the adapter into an HDMI cable and the other end into your phone. The adapter supports up to 4K video, with none of the signal degradation or lag that can sometimes plague wireless streaming and screen mirroring. It also doesn't require Wi-Fi or an expensive dongle to work, making it the simplest and most easy to use option available.
For more options, check out our guide to connecting your Galaxy S8 to your TV.
2. Olixar Case Compatible Screen Protector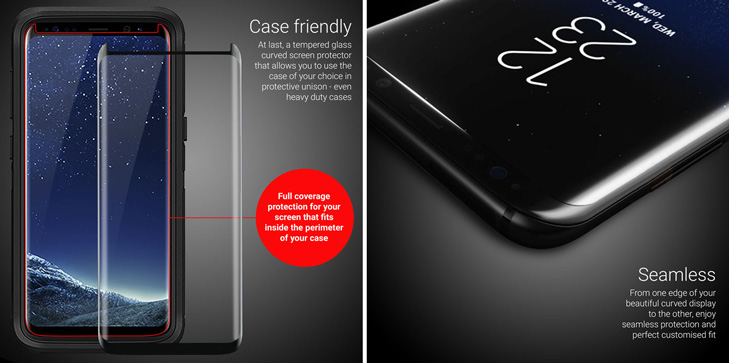 This tempered glass screen protector has a unique case-friendly design, allowing it to be used with a much wider range of cases on the market compared to a traditional glass screen protector. Its glass construction means that it can last for far longer than a plastic equivalent too. It's a little more expensive, but the increase in protection, longevity and ease of installation makes it well worth it. You know what they say: buy cheap, buy twice.
More info (S8) > More info (S8 Plus) >
1. Samsung DeX Dock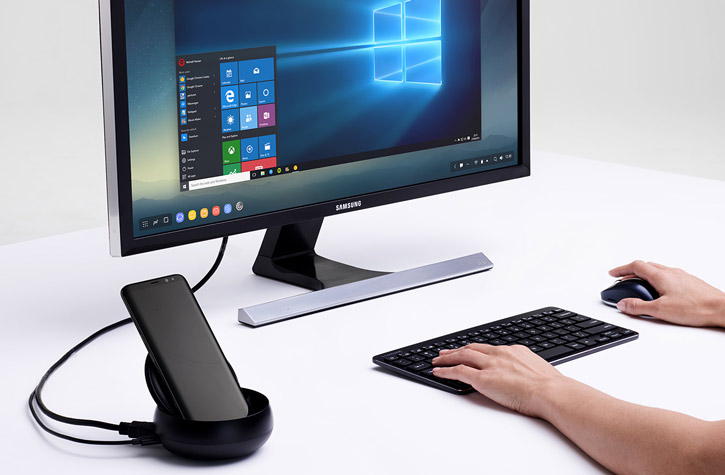 This new Samsung innovation is a transformative dock, capable of turning the Galaxy S8 and S8 Plus into something close to a full desktop computer. Just slide your Galaxy S8 into the dock, and connect up your PC peripherals over USB: a monitor, mouse and keyboard. The S8 will enable a windowed mode of Android, allowing you to run multiple Android apps on screen at once. You can also use desktop-style versions of many apps, including the Microsoft Office suite. The real benefit here is that you no longer need a phone and a PC; you can do it all with one device. It'll change the way you work for sure.
Wrapping up
Thanks for checking out the article! Be sure to let us know what you think of our selection, and stay tuned for more accessory articles regarding the Galaxy S8 and Galaxy S8 Plus! Thanks again and enjoy the rest of your week.