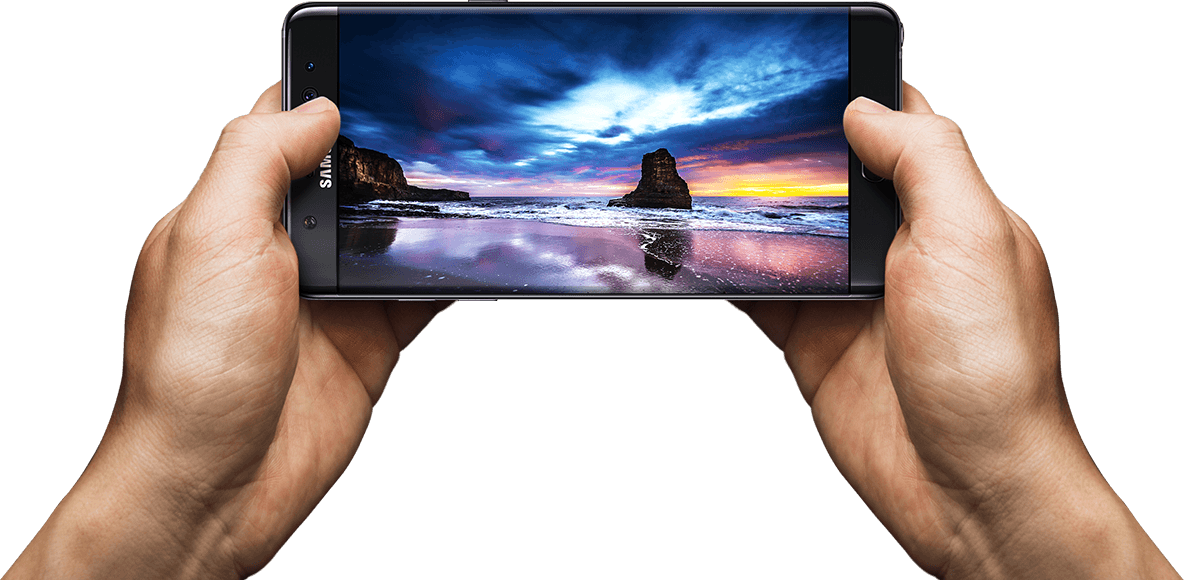 The Samsung Galaxy Note 7 is here — and like its predecessor, it packs an impressive camera that will make you want to get out there and take some really impressive shots. Here are our recommendations on making the most out of what's available, including handy accessories and must-have software for shooting, editing and more.
---
Quickly swap between front and rear cameras
Here's a quick and easy tip — you can swap between the front-facing camera and the rear camera just by swiping up or down on the screen — way faster than hitting the tiny button to do the same.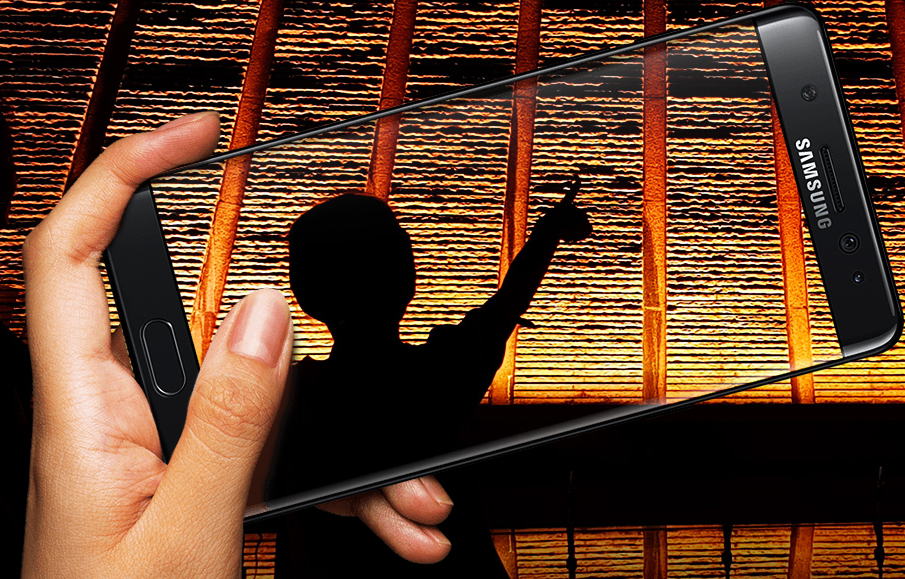 Explore the many shooting modes
The Note 7 comes with a new version of the camera app, which boasts a cleaner design overall. There's less on screen, and instead you use gestures to access more specialised controls. Swipe left to bring up nine filters, or swipe right to switch to different shooting modes. Auto is the default, Pro gives you manual controls and Selective Focus lets you simulate a bokeh effect. We'll take a look at those modes in more detail later, but for now here are three more modes to try:
Food: a dedicated mode for the forbidden art of restaurant photography
Live Broadcast: start a stream on YouTube right from your camera app
Virtual Shot: take a multi-angle shot of a small object, letting you examine it later
You can also download more modes for the Note 7 online, by pressing Download on the modes screen or by visiting Samsung Galaxy Apps.
Pro mode for manual controls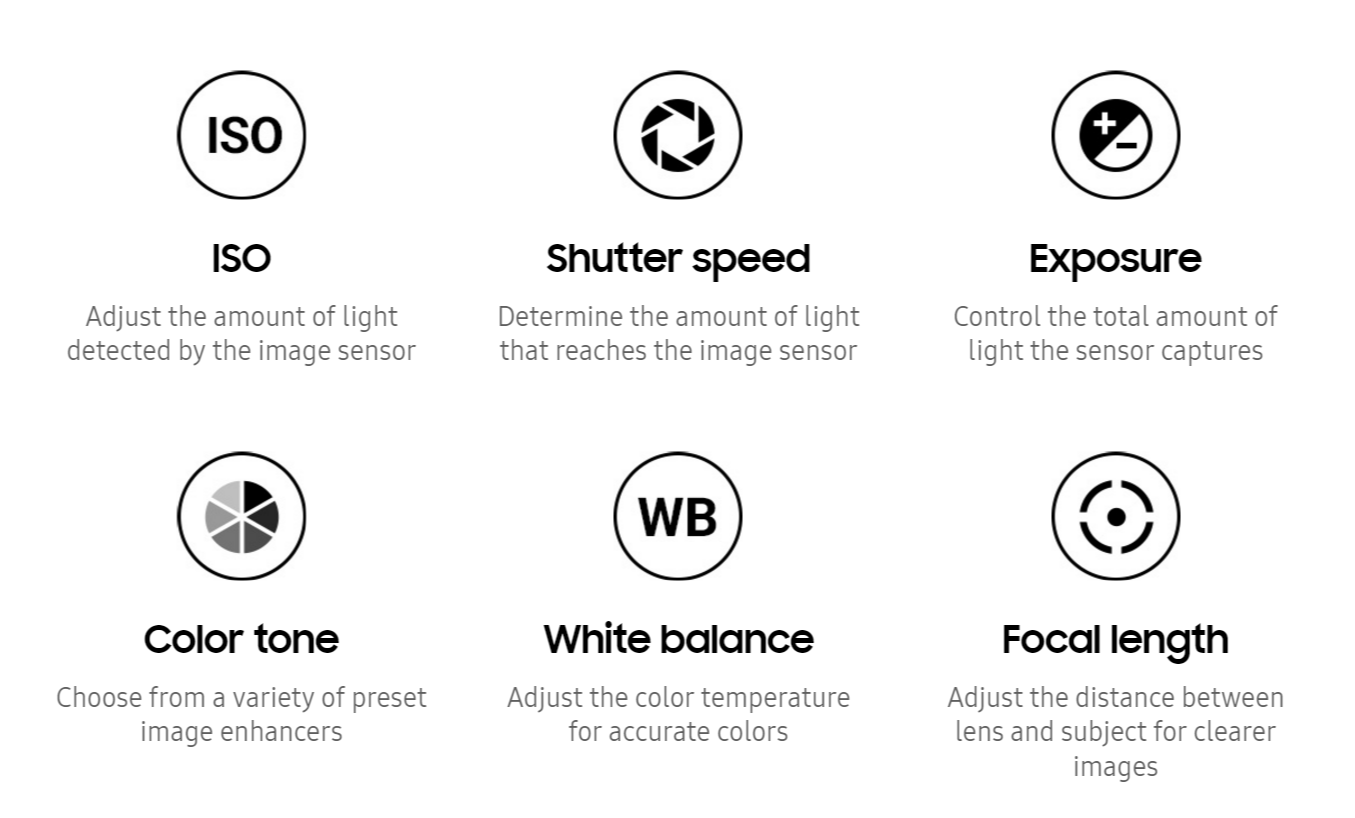 Once you've activated Pro mode, you'll have access to the phone's manual controls. You can adjust the shutter speed, white balance and other settings. You have access to many more controls than most smartphones, so it's definitely worth learning to use these if you want to take photos — even  If used correctly, you can achieve some very artistic results.
Mimic depth of field with Selective Focus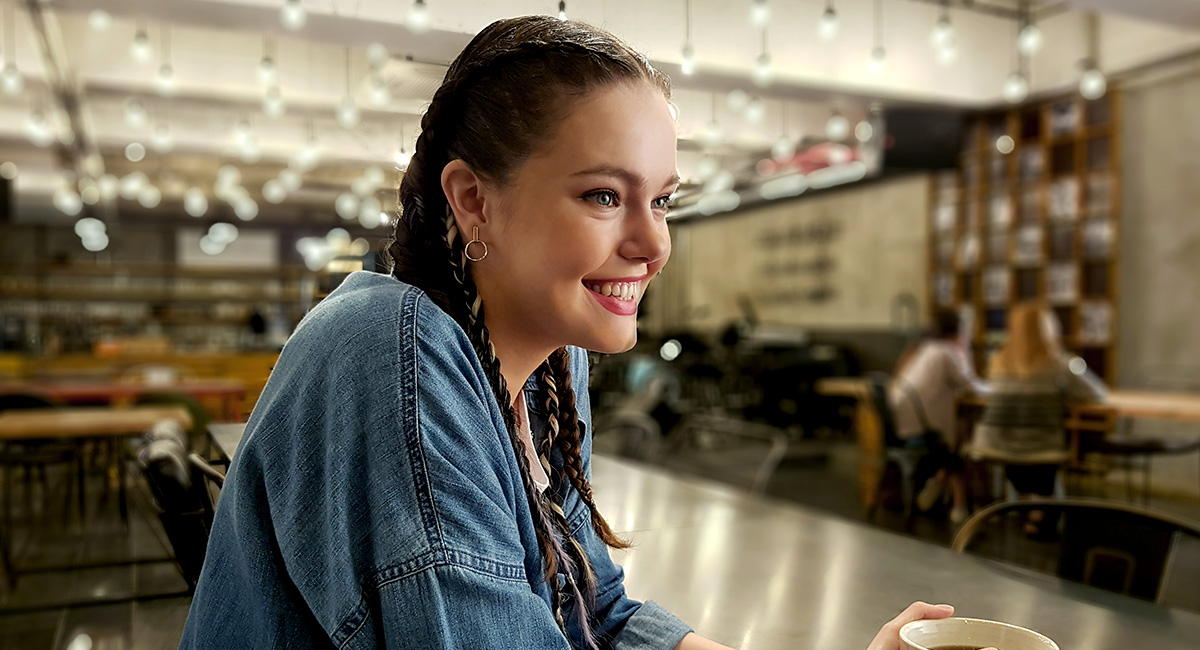 One of the nicest features of a full-size camera is being able to control your photo's depth of field. The Note 7 can mimic the effect of depth of field through software; e.g. artfully blurring objects in the foreground or background to suggest a narrow depth of field. Tap Near Focus, Far Focus and Pan Focus to change between the different Selective Focus modes.
Change additional settings
Remember that you can also change the camera options by pressing the gear icon, giving you access to resolution settings, GPS tagging, self-timers and different shutter options. More advanced features are also available, like tracking autofocus (which allows focus to maintained as a subject moves within the frame) and shape correction (which fixes distortion). You can even get the camera to take a photo by saying command words like 'smile' or 'cheese!'
---
Use filters, make adjustments and collages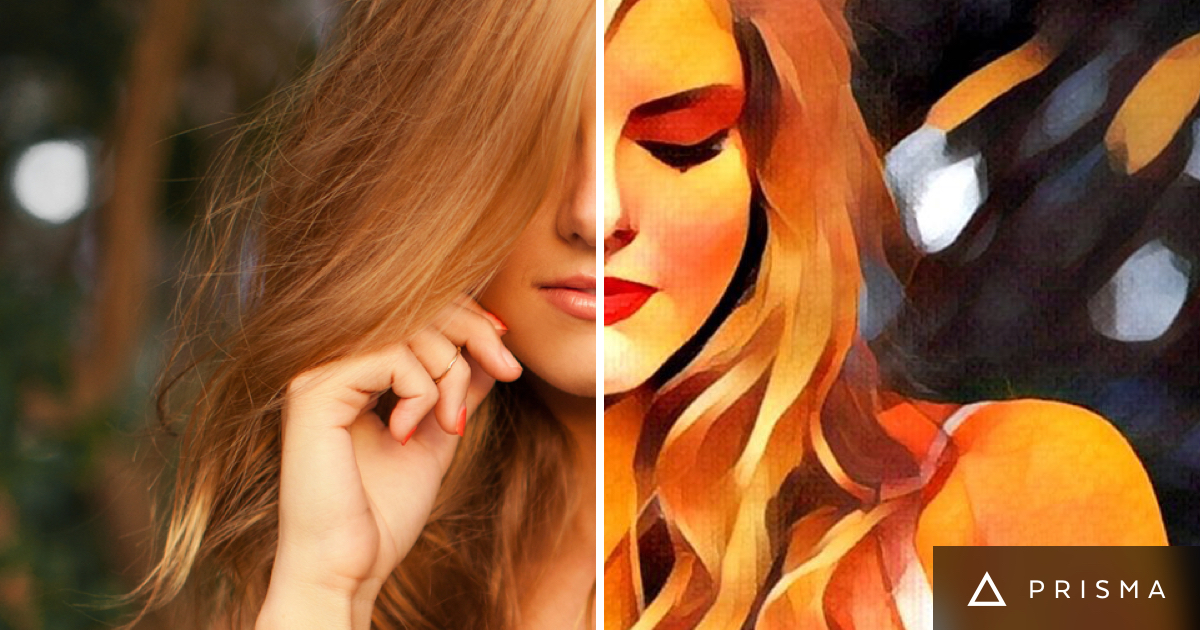 The fun doesn't have to stop once you've taken your photo, and with the help of some top Android editing apps you can turn good photos into great ones. There are a number of apps to choose from, some of which let you make basic adjustments to things like brightness and contrast, while others let you apply artistic filters and create collages.
The standout new addition is the Prisma app, which can transform your photos into entirely new styles with advanced AI-generated processing. Other notable recommendations include Photo Editor by Aviary and Snapseed. We're also a fan of Layout, a collage app made by Instagram. For more on the best Android editing apps, check out our top five recommendations.
You can also swipe left on the camera screen to get a choice of nine live filters. You can play around with the composition of your shot while the filter is active, allowing you to get a good grasp of which option will provide the effect that you're going for without an extra editing step.
---
Accessories
There are also plenty of third party accessories for the Note 7 that make shooting better photos a breeze. You could pick up the Olixar Smartphone Photography Kit if you'd like to get everything sorted with one purchase, but you can also drill deeper and get more options to scratch every itch.
Lenses
Samsung have actually made an official lens & case combo for the Note 7, allowing you to screw in one of two lenses: a telephoto range for long distance shots or a wide-angle lens for capturing more of a scene. The case looks the part too, with a leather grain effect that resembles the body of a DSLR.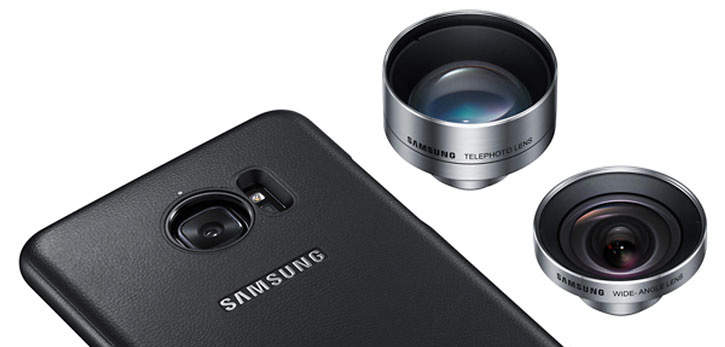 If you'd prefer a less expensive option, you can also pick up a wide range of other lenses which clip onto your phone instead of being screwed in. The Olixar 3-in-1 Clip Camera Lens Kit gives you the option of fisheye, macro and wide-angle lenses for just £10 — not bad!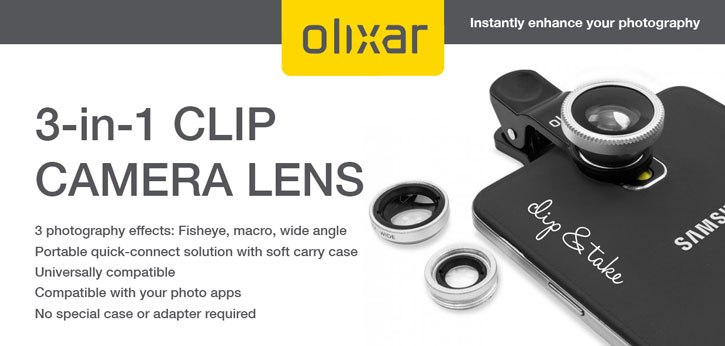 Tripods
Tripods are an essential piece of photographical equipment, especially if you're taking shots with long exposures, particularly in low light conditions. Not only do they offer a sturdy platform to rest your Galaxy S7 / S7 Edge on to ensure sharper focus, they're also a must if you plan on taking self-timed and group snaps. The Arkon Universal Smartphone Holder with Flexi Tripod and the Kenu Stance Compact are both great options, but check out our full range to find the one that best suits your needs.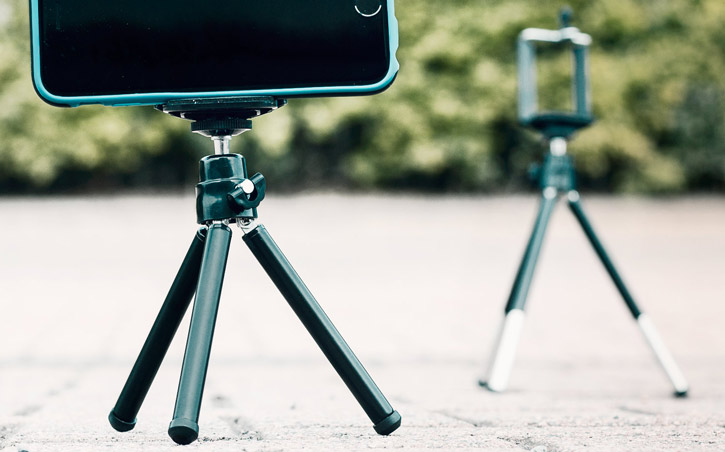 Selfie sticks
Selfie sticks attract a lot of ire, but they're also a great way to take wider shots of you, your friends and your surroundings. Some of our favourites are the Olixar Pocketsize Selfie Stick, which comes with a built-in mirror, and the DiCAPac Action Floating Selfie Stick which is great for shooting near water — and the Galaxy Note 7 is waterproof, so you're all sorted there!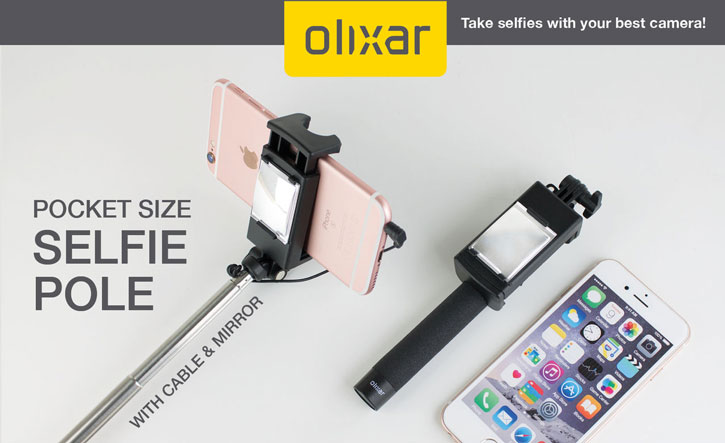 ---
We hope these tips and accessories make it easier for you to take great photos on the Note 7. Thanks for checking out the article, and be sure to let us know what you think in the comments! You should also check out our full range of accessories via the button below.
Shop Note 7 photography accessories >