The Galaxy S7 and S7 Edge have beautiful displays at 5.1 and 5.5 inches, respectively, but they can't compare to the ease of watching on a 50-inch TV! Thankfully, there are easy ways to connect your new phone to your TV, depending on your TV's capabilities. Let's take a look at the options.
Connecting directly to 2015 / 2016 Samsung Smart TVs
According to the Galaxy S7 user manual, the easiest way to connect your S7 or S7 Edge is only available to 2015 or later Samsung Smart TVs with Bluetooth Low Energy support. If you have one of these models, you can connect by placing your phone next to your turned-on TV, then opening the notification pane.
Click Quick Connect and Scan for nearby devices. Then select the TV and tap Register TV. You'll then see an icon of a TV with an arrow pointing towards it; press this and you'll be able to mirror your display to the TV. You can also do the reverse (mirroring your TV's screen to your phone) by opening the notification pane, tapping Quick Connect and then TV to mobile device.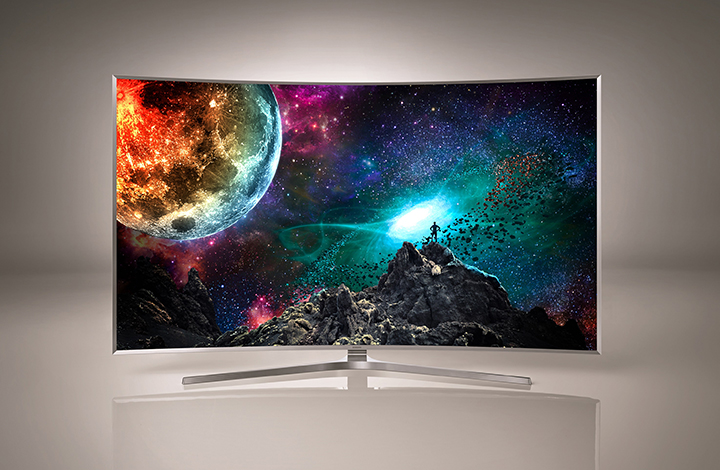 Once you're ready to start playing a media file (like a video or a song) on your TV, simply open the file, then tap the Share button (as shown here). You'll see a Smart View button near the bottom of the screen. Select that, then select your device from the list that appears.
Miracast mirroring
TVs of other brands with Miracast support work with the Galaxy S7 and S7 Edge. Open the Quick Connect button in the notification shade, Scan for nearby devices, and go through the interface to select the compatible TV you want to connect to.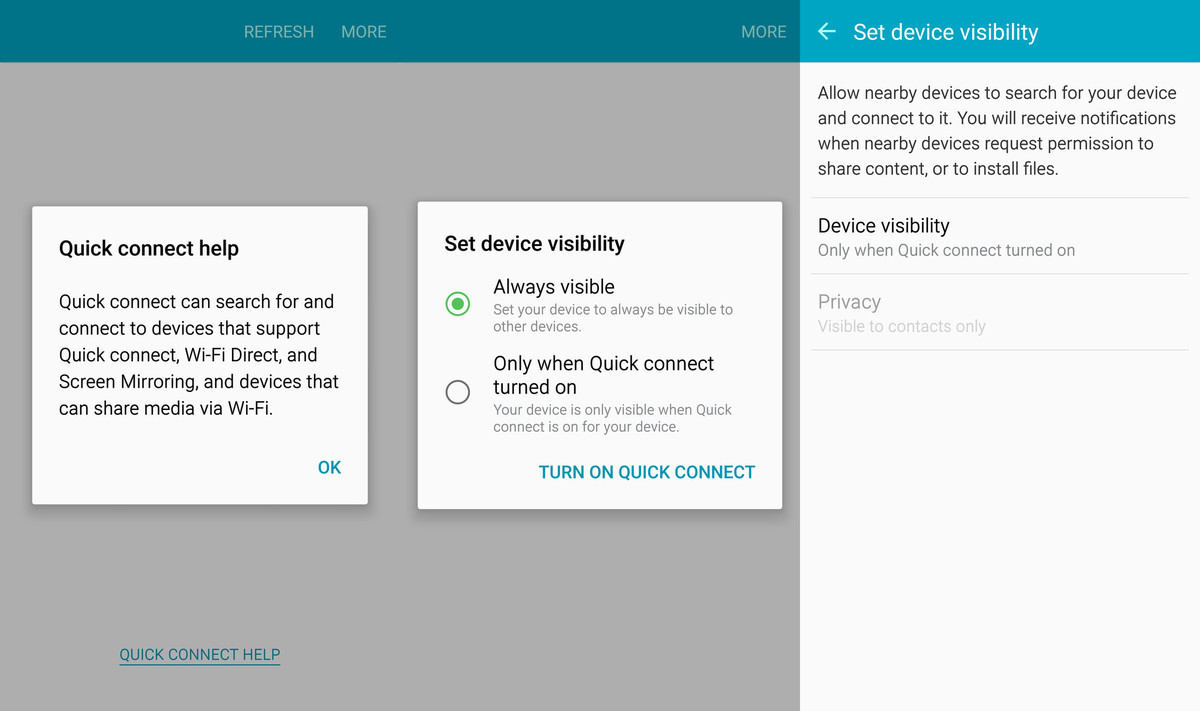 If your TV doesn't support Miracast out of the box, you can use Amazon's Fire TV Stick or Samsung's own HomeSync and AllShare Cast dongles to add this functionality. (For the Fire TV Stick, you'll need to hold down the home button on the device's remote control, and select mirroring before the stick is visible in the Galaxy S7's list of devices.)
Connecting via Chromecast
You can also use the inexpensive Chromecast from Google to connect to your TV. You don't get full screen mirroring, but after installing the Chromecast app and connecting the Chromecast dongle to your TV, you'll be able to press a button to send YouTube videos, Play Music and Chrome tabs to your TV. This is great for showing your friends cute cat videos, or subjecting them to your vacation slides.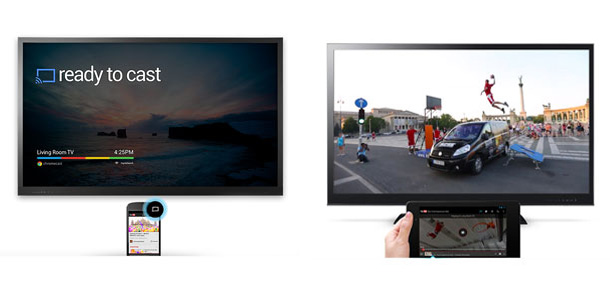 How about a wired MHL connection?
Normally we would also recommend a widely supported option for Android devices: using an MHL connection (via HDMI). Unfortunately Samsung have dropped all MHL support with the Galaxy S6 last year, and this capability hasn't yet returned to the Galaxy line. This seems a short-sighted decision by Samsung, designed to sell more of their latest and greatest televisions, but it shouldn't sit well with consumers.

Any questions?
If there's anything we haven't answered for you, let us know! You can leave a question in the comments below, or speak to us on Twitter @mobilefun.